Farm Stays: Not Just For Kids
Farm and ranch stays are generally a very family friendly vacation, and we tend to focus a lot of our attention on that. Travel Blogging Moms want to share the farm stay experience with their family-focused readers, and other writers often base their inquiries on the best places to enjoy vacation time with multiple generations of family.
But kids aren't the only ones who can get something great out of a stay on a working farm. Whether single, part of a couple, or with a group of friends, there are plenty of farm vacation ideas for grown ups:
1) Wine Tasting & Tours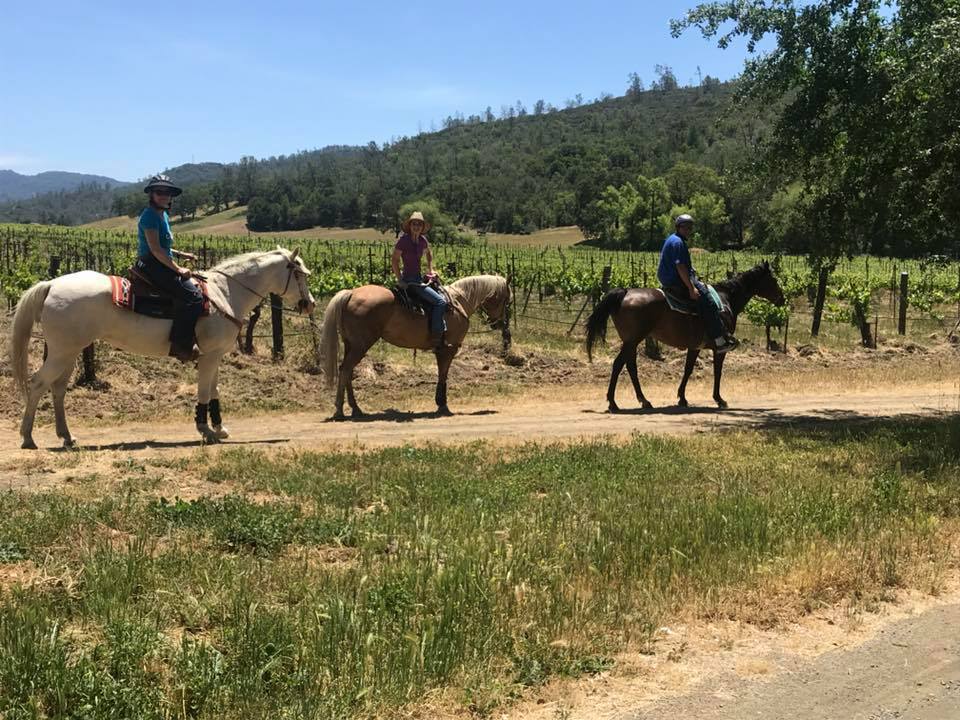 From well-appointed tasting rooms, to farms situated near world-class wine regions, wine and farm stays often go hand-in-hand. Rustridge Ranch and Winery is a rustic Napa Valley vineyard, winery, and thoroughbred racehorse ranch. Gather in the B&B kitchen in the evenings for hors d'ouevres and sampling Rustridge wines. During the day, learn about wine making and growing grapes, or about breeding and training racehorses.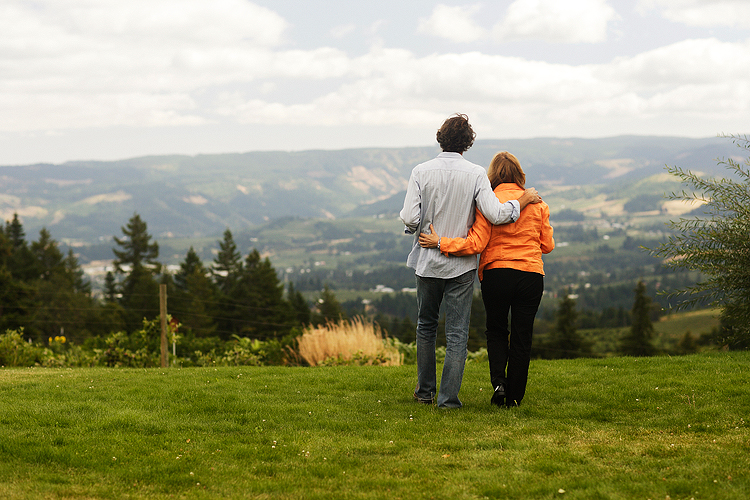 Sakura Ridge Farm and Lodge in Hood River, Oregon, is located in the heart of the Columbia River Gorge. Cherry, pear, and apple orchards bloom and beckon, and you'll be in great proximity to wineries and tour opportunities in the Mt. Hood region.
Find more farm stays with wine tasting/touring activities.
2) Cheese Making or Tasting

Cheese goes with wine, after all! Whether you want to learn how to make cheese at home, or just sample some farm fresh goodness, farm stays can hook you up. At Flint Hill Farm in Pennsylvania, the "Cheese Artist Package" will give guests a 2-night stay in their 1850s farmhouse, and hands-on immersion in the process of making cheese, from milking to packaging of the final product for sale.
Mountain Farm is the smallest certified dairy in North Carolina, and a member of the Western North Carolina Cheese Trail. They make unique aged goat cheeses, soft flavored cheeses and marinated Feta, and as they are only occasionally open to the public for special events, your stay will be peaceful and private. (Update: Mountain Farm has closed.)
Find more farm stays offering cheese making or tasting.
3) Cattle Drives or Cattle Sorting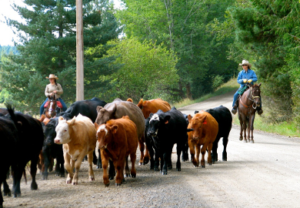 Whether you're a bonafide "city slicker", or you've spent some time on horseback, authentic cattle drives or cattle sorting activities are experiences you won't soon forget. At Western Pleasure Guest Ranch in Idaho, put on your game face and participate in competitive team cattle sorting. They even offer five-night adult only getaways during select weeks in the summer.
At Horses N Courage Camp in Montana, you'll ride alongside the Hereim family while you herd and move cattle. Their cabin, tent, or teepee accommodations, along with camp cooked meals and songs around the campfire will give you a taste of Montana's backcountry.
Find farm or ranch stays offering cattle drives or cattle sorting.
4. Cooking School
Watching a chef (or even just a talented cook) prepare a meal is a delight. Taking it to the next level and actually learning from such a person is something really special. Hosts Don and Kitty Speranza at The Inn at Crippen Creek Farm in Washington owned and operated a successful catering company in Portland before turning to the farm life. These days, they will teach farm guests how to make artisan bread, pasta, and comforting country Italian meals. And then you get to feast on your hard work!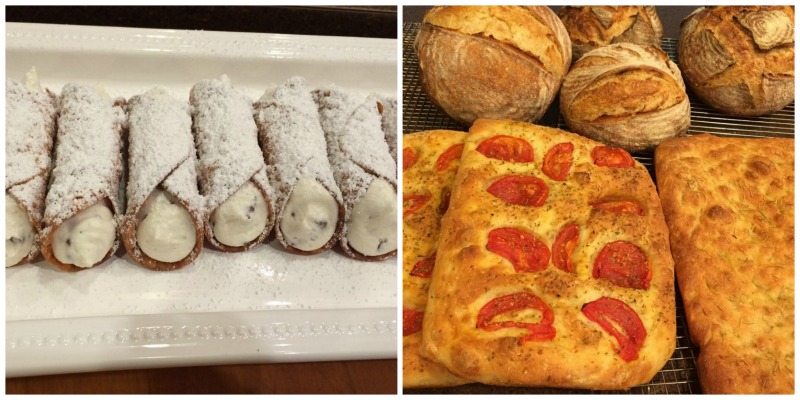 For something really different – and really interesting – check out Bean Tree Farm in Arizona and learn to identify, harvest, process, and pepare seasonal Sonoran Desert foods.  You might harvest and process barrel cactus fruit, saguaro fruit, dragonfruit, paloverde seeds, and much more. They even make a desert kimchi!
Find more farm stays offering cooking classes.
These are just a few getaway ideas that adults can enjoy, but almost any farm, ranch, or vineyard stay will fit the bill. From relaxing in a quiet farm cottage with a good book, to throwing yourself into farm chores, taking in the night sky, or learning some new skills – alone, or with a friend or partner – these vacations aren't just for kids!