Willow Creek Ranch Farm Stay
Mountain Ranch, California 95246
A "Back in Grandma's Day" Farm
Overview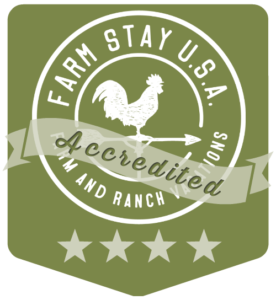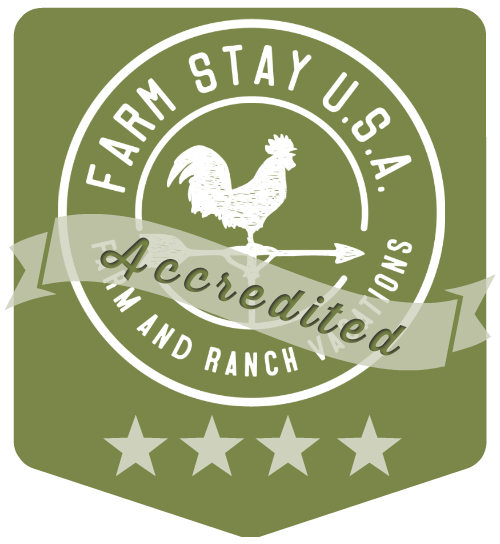 EXPERIENCE Willow Creek Natural, LLC Farm-stay in Mountain Ranch, California USA is a " Rustic, Back in Grandma's Day Farm" and is an affordable stay-cation for family, children and extended family.
We offer you an "old fashioned nostalgic experience". Come get your hands dirty! Help mend a fence, shovel manure, work in the garden, gather eggs from the hen house, help feed hay to the cows, and make soap or swim in the small above ground pool. Or just relax, take a nap, read a book or whatever makes you happy away from the hectic electronic world.
When we have a "fresh cow" our milk and butter come from our own cows. You can help to milk a cow feed a calf, make butter, and learn how to make mozzarella cheese. During Harvest Season, learn how to "preserve" (can or freeze) vegetables grown right here at Willow Creek Ranch for Winter Use. Hang your clothes in the warm sunshine on an old fashioned "Solar" clothesline. Activities are seasonal and change with farm activities as they occur. You will be able to get up close and personal with the animals as they are pets and expect love and respect.
Our two bedroom "Rustic Country Cabin" is Cozy (approximately 600 sq. ft) but comfortable, The Master bedroom has a king sized bed with dresser and chest. The middle "Common Room" has a futon that makes into a double bed, a dining table that seats 6 and dish tv. An air conditioner is in the Common room to cool you off and fans are in the other two bedrooms.The inside bathroom features a tub with shower overhead, toilette and sink and a washer & dryer for your convenience, The second outside bathroom is a 1/2 bath with a toilet and sink, the small but functional kitchen has a microwave oven, convection oven and gas range, refrigerator and a double sink.
Dishes and cooking utensils are provided. Bedding and pillows are provided.The second room features a bunk bed with a double bed on the bottom and a twin on the top and a double bed futon.There is a bar-b-que grill available for your use and the cabin has a small fenced yard for your convenience. You can choose to add breakfast and/or dinner to your stay for an additional cost or cook for yourself. We are Better Business Bureau accredited.
We have a 10×20 ft tent for an additional cost to accommodate large parties with sleeping bags and pillows available.'NEW!" "MOVIE UNDER THE STARS" We have just finished our Outdoor theater. Bring your own movie or watch one of our Vintage family style movies.
In cold weather there is a outdoor fireplace and/or blankets. For an additional price add breakfast, sack lunch or dinner. When you are done with the chores, you can play in our seasonal creek, chill out with your family.
When chores are finished you can explore other places in Calaveras County. Day Tours are also available. Our America's HeartlandMotto: "California Gold!" "Country Living with a Southern Flair!". "Come as guests. Leave as Family" Yall come see us ya hear!!!
See Willow Creek Ranch on America's Heartland! Click here to watch episode 1109, streaming on the America's Heartland website.
*Note Refund Policy* Cancellations must be made 48 hrs prior to booking arrival. A $75. processing fee will be deducted per cancellation. No Refunds if made within the 48 hours prior to your booking. *NOTE* If you try and contact us and we do not respond. PLEASE call direct at 209-754-0790. We have had a notification that we are not responding to inquiries. If we do not respond its because we didn't get the email or message. Thank you.
+ See More
Food
All Meals
Breakfast
Dinner
Family-style Dining
Farm Fresh Eggs
Lunch
Raw Milk
Self preparation
+ See More
Amenities
A/C
Barbeque/Grill
Camping - toilets
DVD/VCR
Fire pit
Ground-floor bedroom
High chair
Internet
Kitchenette
Laundry facilities
Linens provided
Microwave
Phone
Piano
Private Bath
Refrigerator
Swimming Pool
TV
WiFi (free)
+ See More
Activities
Animals
Bird Watching
Bottle Feeding Animals
Butter Making/Churning
Canning or Preserving
Caverns
Cheese Making
Cinema
Cows
Egg Gathering
Farm Dogs
Gardening
Help with Chores
Hiking
Jam Making/Canning
Milking
Petting Paddock
Pigs
Planting / harvesting
Swimming
Teaching Farm
Turkeys
+ See More
Allowed
Children under 12
Family Reunions
Special Events
Tour Groups - Small
Cozy 2-Bedroom Cabin
Special Instructions: Included kitchen and bathroom. Best dates April 1-Dec 31. Open by appointment Year round. Want to sleep out under the stars? Bring your tent and Sleeping bag. Day Tours are also available.
Capacity: 8
Rate Period
Price

Per night

Instructions: Special prices available.Call for more pricing information.More information regarding number of guests. Added fee for Breakfast, sack lunch, and/or dinner.

Rate Period

From: 02/01 To: 12/31

Price :

$200
Rates subject to change without notice. Please confirm with farm or ranch host.
Check Availability