Grand View Farm in Washington, Vermont
Grand View Farm was one of the earliest farms in the town of Washington, dating back to its initial purchase in 1794. Since then, it has passed through two other families and was finally purchased in 2004 by today's owners the Goodling family. As the fourth family to own the farm, they have made substantial efforts to reestablish some of its agricultural history. Today, the farm's main focus is fiber animals. The Goodlings also offer a Bed and Breakfast Farm Stay in their 19th century farmhouse. Enjoy a farm fresh organic breakfast of local foods and the farm's own pure Vermont maple syrup, then spend some time exploring the beautiful Green Mountains and taking one of the classes offered at Grand View.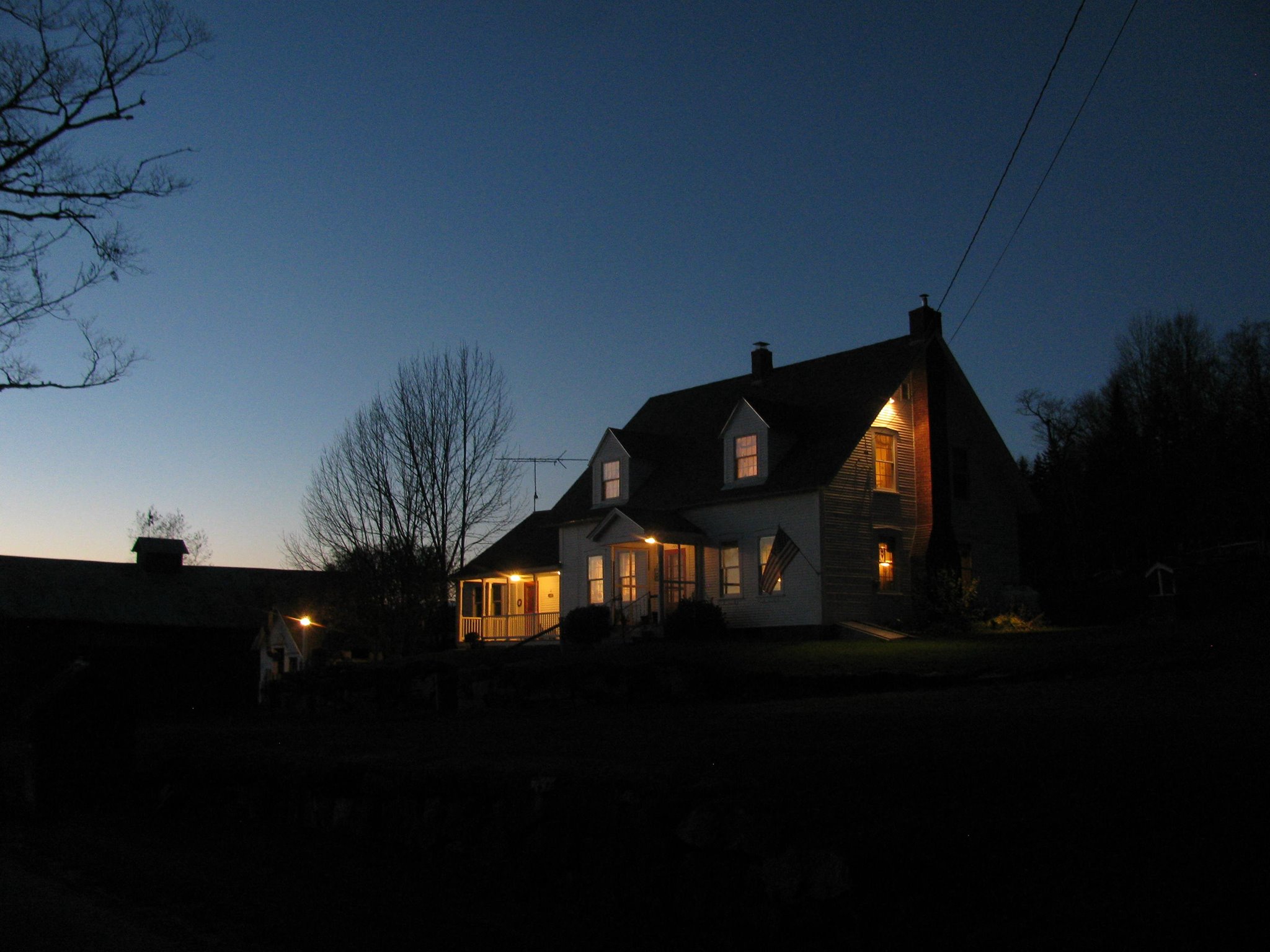 FARM STAY
The Farmhouse Family Suite offers a warm and welcoming step back in history. With hand hewn exposed beams, wide wood paneling and antique four poster beds, you'll enjoy a comfortable stay in this antique home setting. This two bedroom suite comes with a cozy wood stove, gas grill, candle lit dinners, plush robes, and modern conveniences to make you feel right at home.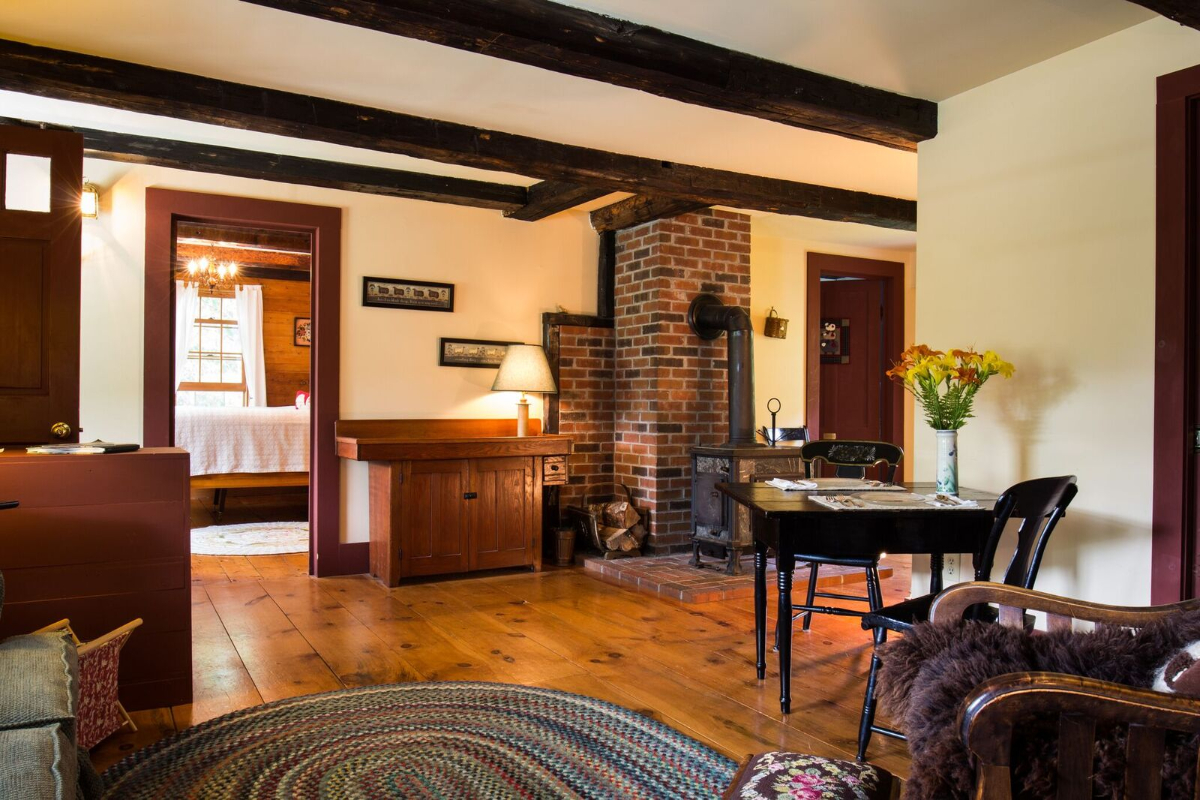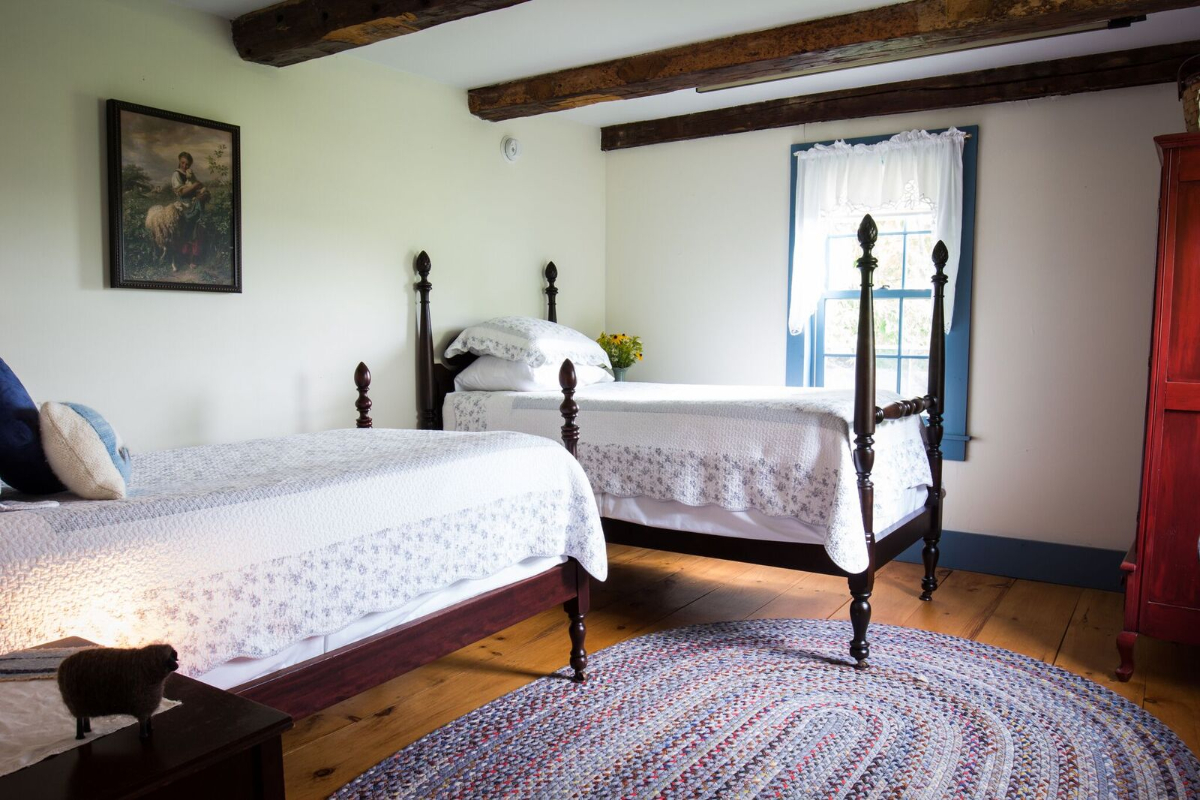 Wake up to a farm fresh breakfast, then make your way outside to the porch for a relaxing and beautiful view overlooking the Green Mountains. If you feel up for it, you're more than welcome to lend a hand with some of the farm chores. Seeking more adventure? Ask about one of the tours the farmers have put together for their guests, including excursions for cheese lovers, covered bridges, local foodies and outdoor enthusiasts.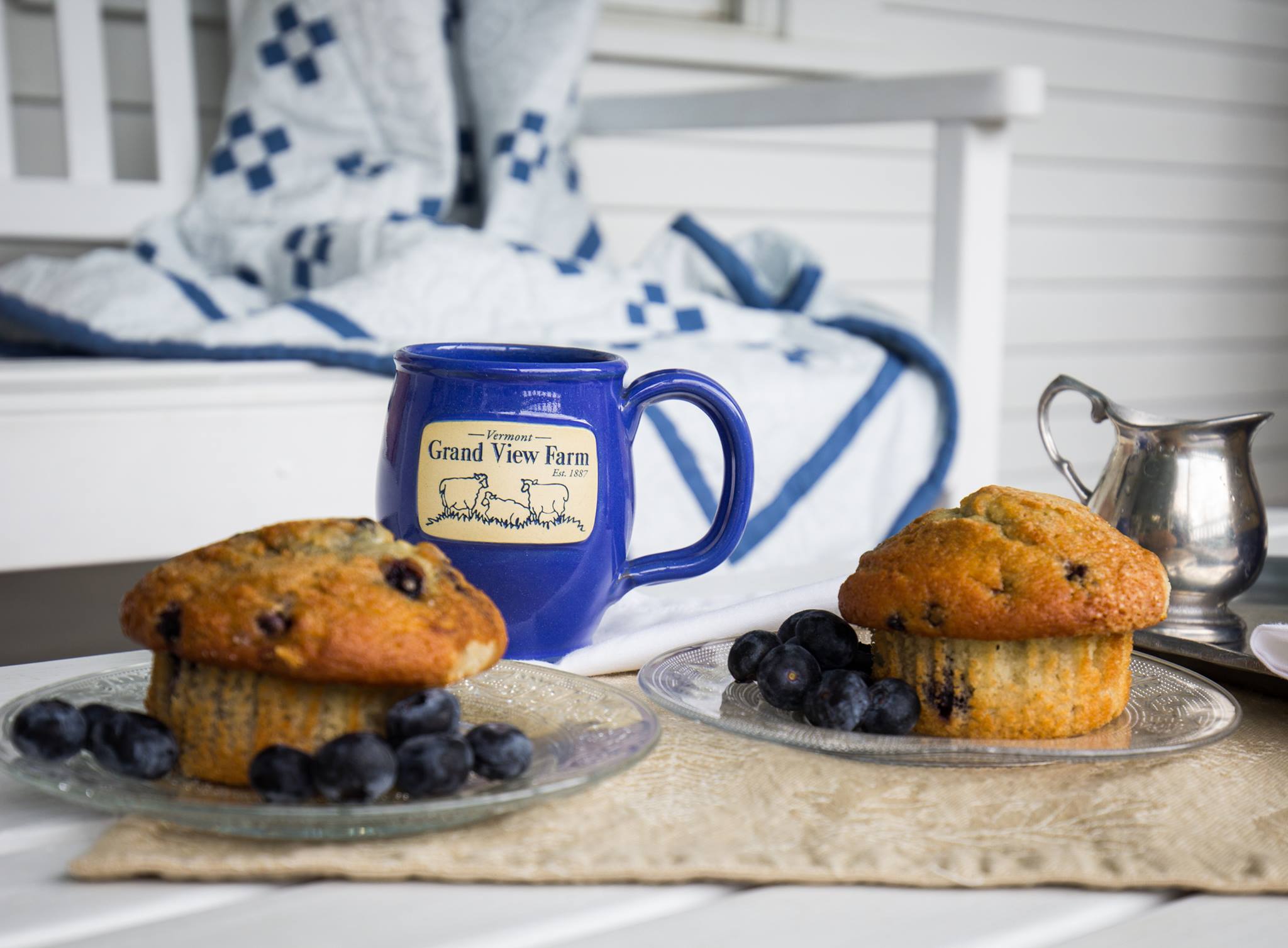 FARM ANIMALS AND PRODUCTS
Grand View Farms main focus is raising Romney sheep for their superb fiber. Through proper practices in keeping a closed flock, practicing biodiversity, and maintaining a nutritional balance the Goodlings are better able to prevent disease and control parasites from entering their flock. They also have llamas and angora rabbits on the farm. The llamas act as guardians for the sheep and provide a unique fiber. The bunnies love their morning treats of fresh vegetables and fruits. Their fiber is spun into a soft yarn.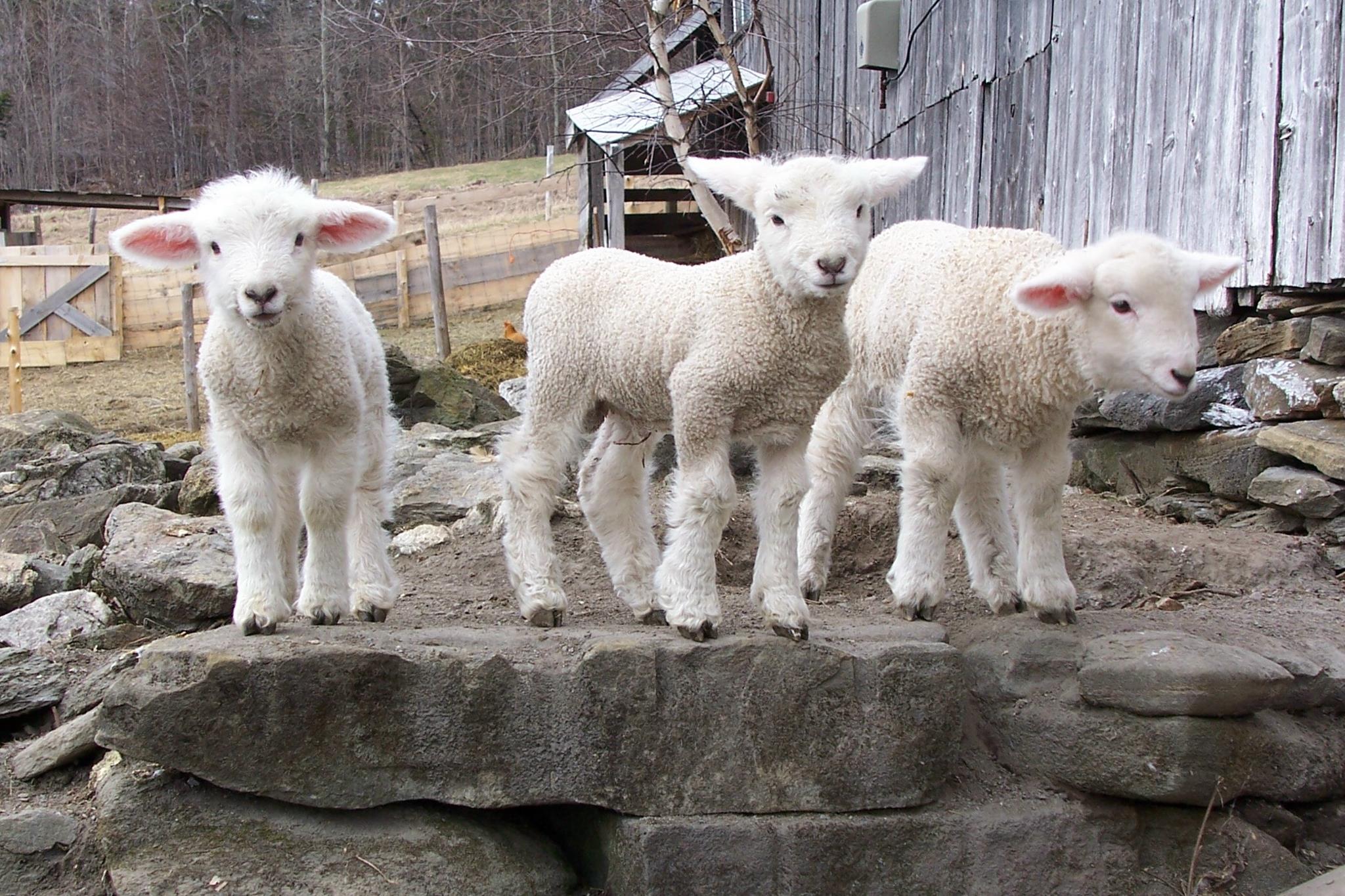 Dedicated to high breeding standards Grand View Farm offers lovely, quality woolen goods for you and your home. The Goodling family prides itself for carrying on the traditional arts of knitting, weaving and spinning. For more information on the products produced on the farm, please visit their Grand View Farm Store.
FARM CLASSES
If you want to expand your farm experience and knowledge take advantage of one of the multiple classes taught right there on the farm. From using locally grown plants as a natural dye to creating your own felted clasp purse or even working on a project of your own, Grand View Farm offers a welcoming and relaxed atmosphere perfect for working on your art projects.
For more information and reservations visit their Farm Stay USA Listing!
Photo Credits: Grand View Farm