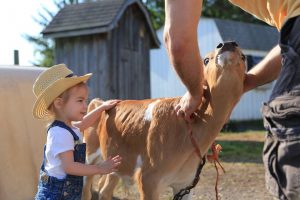 What's the first thing that comes to mind when you think of New York? You likely said one of the following: New York City, Statue of Liberty, Empire State Building, Times Square, the World Trade Center Site and for any sports fanatics the Yankees or the Knicks may have come to mind. Those are just a few of the many major tourists attractions New York has to offer.
For those who want to explore a little outside of the city, New York is full of beautiful landscapes, national parks and wildlife. Did you forget about the spectacular Niagara Falls missed from our list above? Don't think you have to choose one or the other (tour the city or enjoy the country side). You can have both by choosing the right place to stay.
Farm Stays are a great option for those looking to escape the city life and getaway form it all, but still have the option to tour through as they please. From our list of farm stays below choose one nearest to your tourist destinations and enjoy all that New York State has to offer.
Find your next getaway at a New York Farm Stay!
(Photo Credit: Hull-O Farms)