Thanksgiving… a celebration of coming together and giving thanks for the bounty of the year. It seems natural and right that such a gathering take place on a farm, doesn't it? But not everyone has the opportunity… maybe no family farm to visit while growing up, or simply no proximity.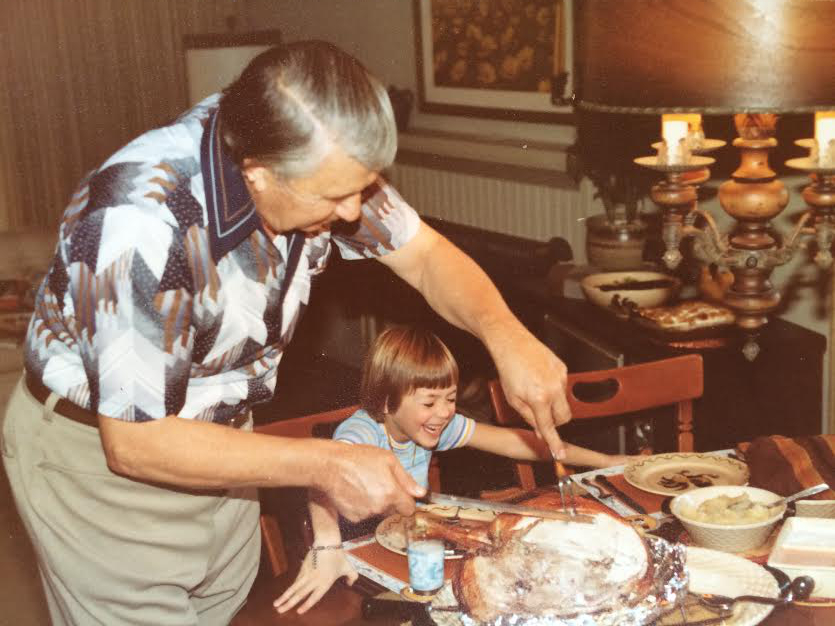 My childhood Thanksgivings were spent with my grandparents. We had no river or woods to traverse; they hosted the festivities at their home in a Los Angeles suburb. Grandma's kitchen had cast iron pans, bacon fat saved in a jar on the stove, and my very own checked apron hanging behind the door, but it was no farm kitchen. She was a good cook, my grandma, making the most of our feast of canned cranberries, boxed cornbread, and a big frozen Butterball turkey. (And don't forget the mini marshmallows on the sweet potatoes.)
I LOVED it. It's still my favorite holiday, though we make dramatically different food choices these days.
Here at Farm Stay U.S. we're always checking in with our listed members to see what they're offering. The other day I ran a search on Thanksgiving Dinner to see which farms or ranches had checked that off as an activity travelers could enjoy.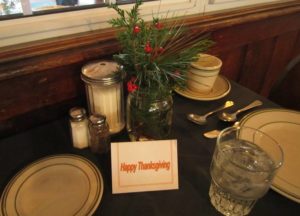 The Inn at East Hill Farm in Troy, New Hampshire is one such farm stay where guests can enjoy a Thanksgiving feast and fully immerse themselves in farm life! During the entire Thanksgiving weekend, guests can stay any number of nights, and each overnight includes 3 meals, including Thanksgiving dinner.
Milk the cow and goat, collect chicken eggs, take a pony ride, jump in the hay, and help feed the animals. The jam-packed weekend activity schedule is full of opportunities to hike, take a bread or cheese making workshop, make candles, camp fires with s'mores, and so much more. There is even a contra dance and a cocktail party!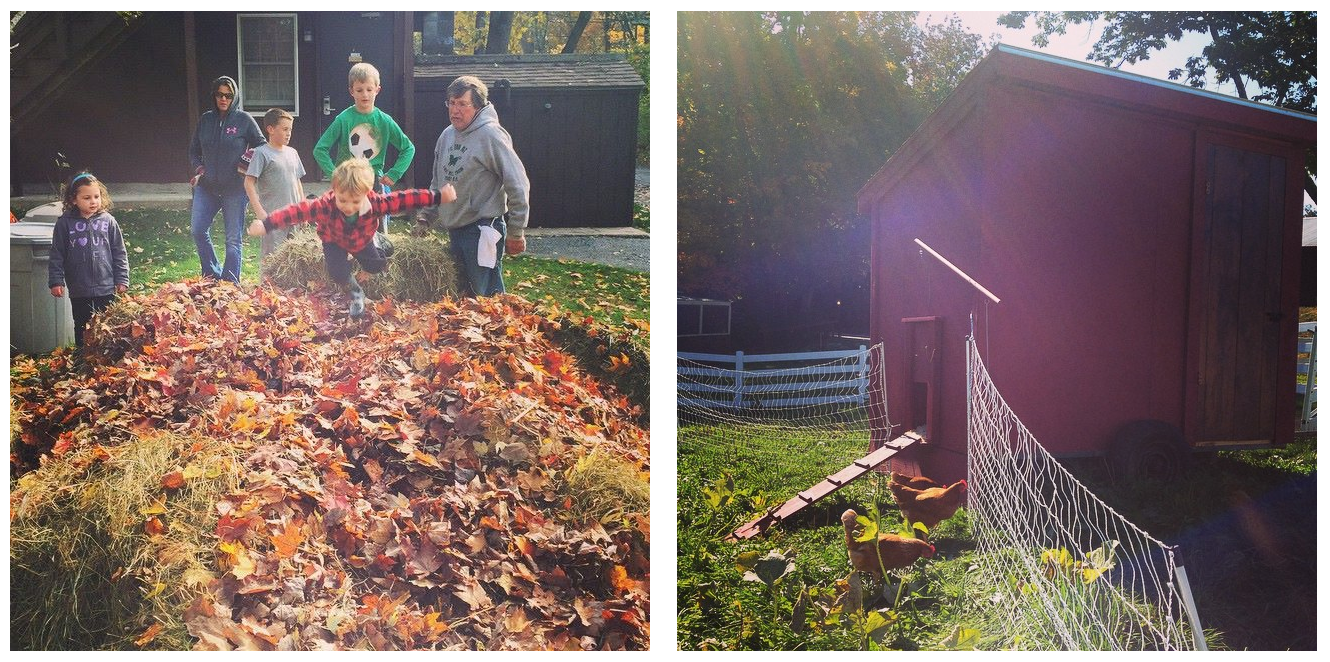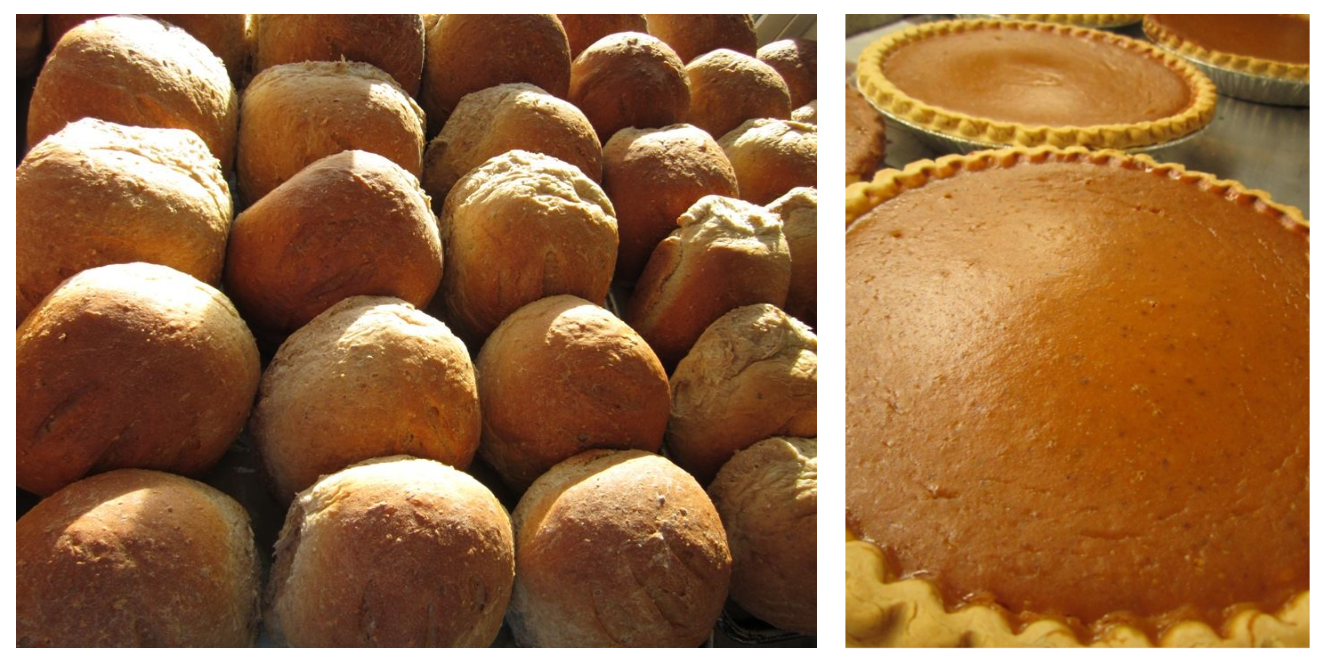 To learn more, visit the Inn at East Hill Farm's listing here on Farm Stay U.S. You can also search through all our listings to find farms, ranches, and vineyards to visit all through the year.Roast turkey, baked ham, all the sides, and all home cooked on the farm… what could be better?
Happy Thanksgiving!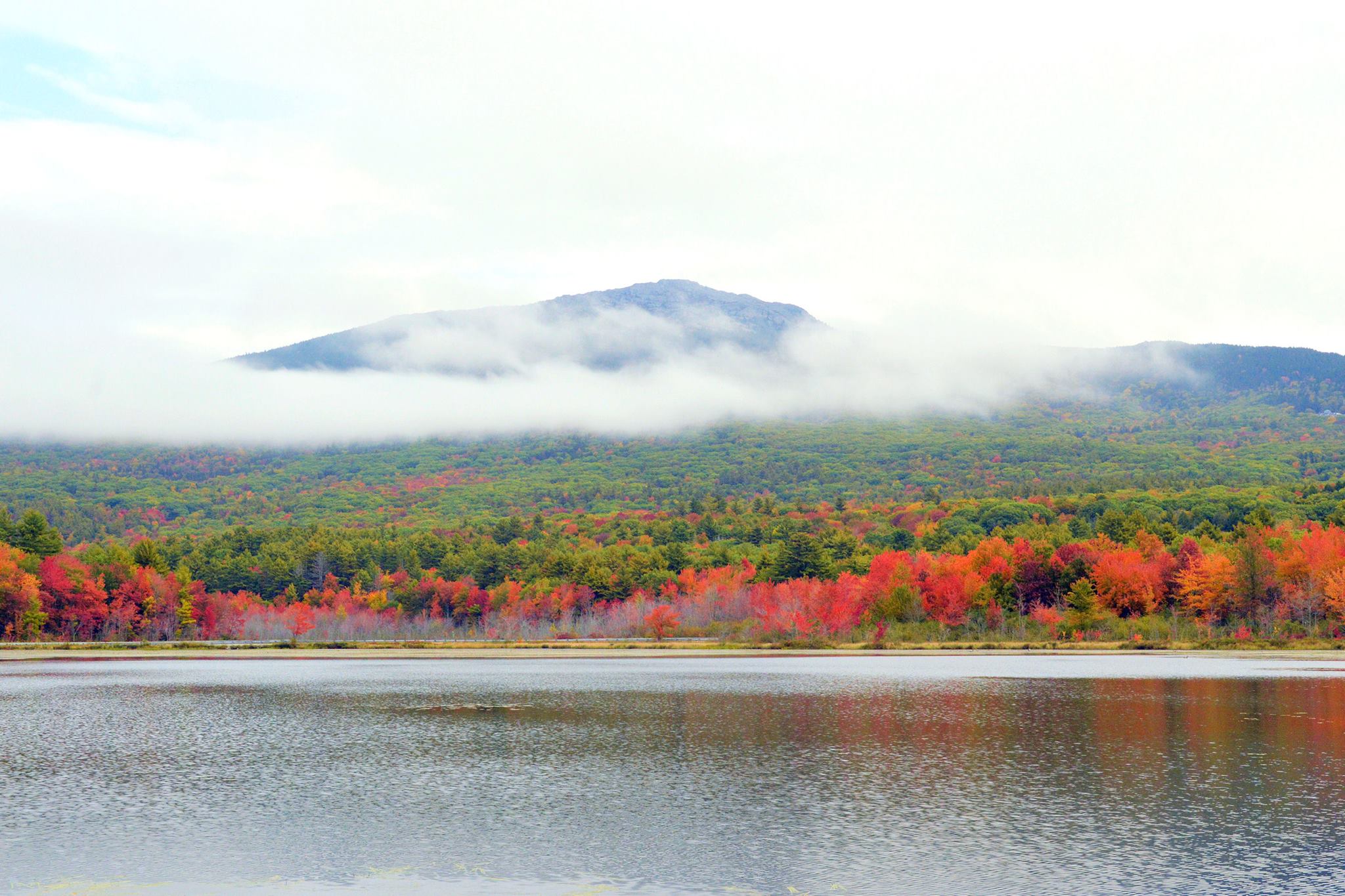 Photos courtesy East Hill Farm, except for that amazing 70s era photo which, as you may have guessed, is me and my grandpa goofing around over the Butterball.