Travel back to Grandma's day at Willow Creek Ranch in California
Want a fun and rustic getaway that's like visiting grandma on her farm? Check out Willow Creek Ranch Farm Stay in Mountain Ranch, California!

Located halfway between Modesto and Sacramento near the Stanislaus National Forest, Willow Creek Ranch offers a nostalgic trip back in time to grandma's working farm. Guests can get their hands dirty and pitch in with various chores, like gathering eggs, working in the garden, or pitching hay to cows, or they can opt to just sit back and relax with a book, or go for a swim in the small above-ground pool.

Hosts Cathie and John Orr truly love to share their lifestyle with guests and teach a few things along the way. The farm raises milk cows, so when there's fresh milk available, there are also opportunities to milk a cow and feed a calf, make butter, and learn how to make your own mozzarella cheese. When there's produce in the garden, you can learn how to preserve food either by canning or freezing. Every seaon brings unique activities!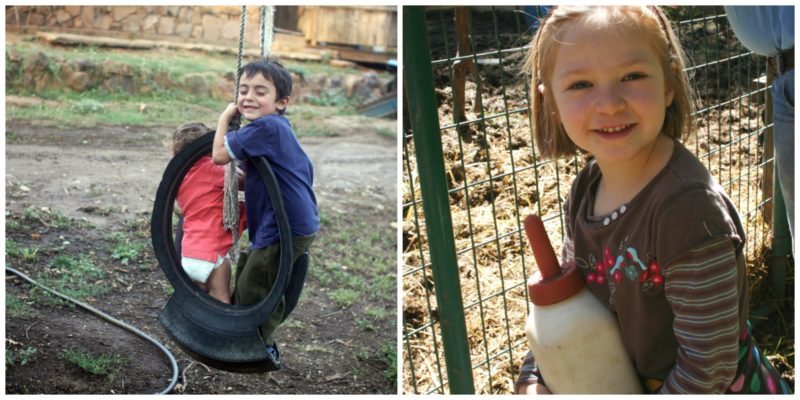 The two bedroom cabin accommodates up to eight guests, and John and Cathie also allow camping on their property if you want to bring your own tent. The cabin also features a kitchenette with the necessary dishes and kitchen utensils, so you can choose to cook on your own, or add breakfast and/or dinner to your farm stay experience and enjoy Cathie's home cooking.
The farm has also recently added a 20×20 foot tent to accommodate large parties!

You can see more of Willow Creek Ranch on America's Heartland! Click here to watch episode 1109, streaming on the America's Heartland website.
To learn more about Willow Creek Ranch Farm Stay, visit their listing here on Farm Stay USA, then head over to their website to book next year's vacation!