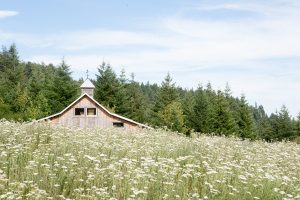 The Pacific Northwest's Washington state is a great location for all you outdoor enthusiasts seeking adventure! Whether you're looking for family fun, outdoor activities or culinary delights and fine beverages you'll find it during your stay in Washington. What better way to spend your driving travel time than through scenic byways and the natural beauty of the state.
Home to top tourist attractions the Columbia River Gorge, Olympic National Park, Pike Place Market and Seattle's Space Needle, Washington offers outdoor excursion opportunities and large cities to explore. Have you ever wondered what the view is like from the top of Space Needle? It's a must see if you make your way through Seattle.
If you're looking for a unique lodging opportunity during your stay, I recommend looking through our list of Washington Farm Stays. Why not add to your visit and enjoy a stay at a local farm or ranch. Farm Stays offer both a relaxing getaway and fun farm activities.
Find your next getaway at a Washington Farm Stay!
(Photo Credit: Jean Marie's Garden)