From our original 2010 organization, we are ever evolving to convey the story of our farm and ranch stays to the experiential travel market. We may be a small team and a small board, but we are passionate about our mission because we are farmers and ranchers too.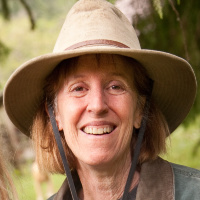 Scottie Jones
Founder, Executive Director
Alsea, Oregon
U. S. Farm Stay Association (aka Farm Stay USA) founder Scottie Jones and her husband Greg raise grass-fed lamb at Leaping Lamb Farm in the green hills of Oregon's Coast Range. Since 2006 they have also operated a thriving farm stay where they've hosted guests from near and far.
Scottie brings years of entrepreneurial experience to Farm Stay USA, having been the Arizona franchisee for the socially-responsible British company, The Body Shop, and having worked in host services and marketing at the Phoenix Zoo, where species survival and conservation were critical components of zoo education.
Now through Farm Stay USA, she hopes to provide an economic, educational, even spiritual bridge for rural and urban Americans eager to renew a healthier food and farm system, and access to memorable and wonderful guest experiences.
You can learn more about Scottie and Farm Stay USA from this Forbes article.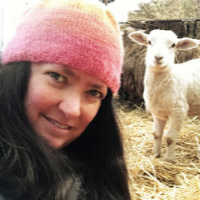 Kate Rivera
Marketing & Operations Manager
Alsea, Oregon
Kate, a photographer and writer, grew up in sunny Southern California but felt immediately that she had arrived home when she moved to Oregon in 2006.
While working for the College of Science at OSU, Kate started a website in her spare time and began writing about local food and farms in the Willamette Valley. She and her husband operated a small farm where they raised sheep and chickens, and they are now the Farm Managers at Leaping Lamb Farm in Oregon.
Kate is the Marketing and Operations Manager for Farm Stay USA and manages the daily business of the website.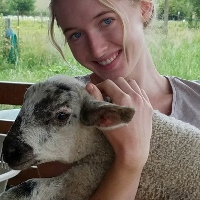 Tessa Finley
Onboarding Associate
New Orleans, Louisiana
Tessa grew up in Denver, Colorado, and enjoyed spending time on her aunt's farm in Oregon every summer. After graduating from college, she spent a year working as a farmhand on farms in Brazil, Costa Rica, and New Zealand. She is currently helping to update the Farm Stay USA website with new farm stays for travelers.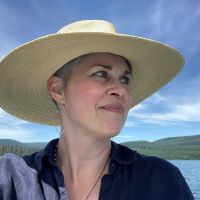 Taunia Mann
Onboarding Associate
Portland, Oregon
Taunia is a native Oregonian who grew up on a farm eating homegrown vegetables and beef raised by her grandparents. This instilled a deep love and passion for participating in the process of how her food is grown and raised. She has worked for local organic and sustainable farms in many roles including harvesting produce, poultry processing, lamb processing, and retailing to customers, and she served as board chair for Montavilla Farmers Market for three years.
She currently enjoys knitting, spinning, growing medicinal herbs, learning butchery skills, and helping her sister raise a flock of Icelandic Sheep for wool and meat. She is working to support farms by updating the Farm Stay USA website with new farm stays for travelers.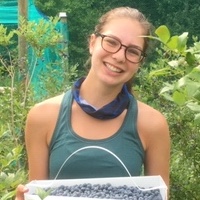 Iris Ethier
Onboarding Manager
Florence, Massachusetts
Iris is a student at Middlebury College in Vermont, who grew up enjoying fresh, local food and spending time on nearby farms. She discovered her love for farm stays (and milking cows!) while working as a farmhand at Dogwood Hills Guest Farm in Arkansas. Currently, she is building on her interest in agritourism by updating the Farm Stay USA website with new destinations for travelers.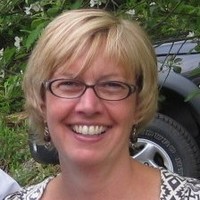 Jennifer Adams
East Hill Farm, CoOwner/Farm School Director
President
Jennifer Adams grew up at The Inn at East Hill Farm and runs the business with three generations of her family. East Hill Farm has a long history of hosting families on the farm, blending farm education with good old-fashioned family fun. After working and growing up on the farm, Jennifer worked for many years as an occupational therapist, then returned to the family business. Her role now ranges from director of the Farm School Program to managing social media and customer service. Jennifer represents the New England/MidAtlantic regions of Farm Stay USA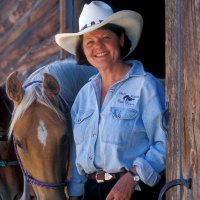 Karen Searle
Montana Bunkhouses Working Ranch Vacations LLC
Vice President
Karen Searle brings a "hands-on" perspective to our organization.  She represents the Intermountain West Region of Farm Stay USA.   She is the owner/manager of Montana Bunkhouses Working Ranch Vacations LLC where she matches guests with 20 working cattle ranches in that group. The Montana Bunkhouse cooperative is featured on National Geographic's MapGuide of the Greater Yellowstone Area for having met their criteria for authenticity of experience, culture, and heritage.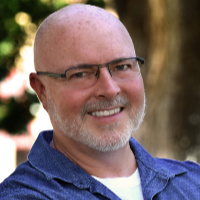 Scott Shappell
Netherfield Natural Farm B & B, Owner/Operator
Treasurer
Scott Shappell has run Netherfield Natural Farm Bed & Breakfast in Fontana, Kansas for the past 5 years. His background is in hospitality and food service. He grew up on a farm in Kansas, but spent many years in Washington, DC, managing Grillfish in Foggy Bottom. Scott is currently working on opening up a second B&B location nearby to expand the business and promote the farm. Scott represents the Midwest and Plains regions of Farm Stay USA.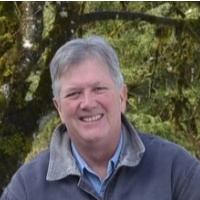 Greg Jones
Leaping Lamb Farm, Farmer
Secretary
Greg Jones is a psychologist and retired community college instructor. He owns and operates Leaping Lamb Farm with his wife, Scottie. He understands group dynamics and is well-versed in the challenges faced by working family farms and ranches in the U.S.  Along with Scottie, he represents the Northwest and Pacific Coast regions of Farm Stay USA.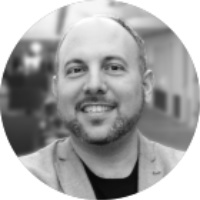 Bill Beckler
StellaService, VP of Engineering
Board Member
Bill Beckler is the VP of Engineering at StellaService. He was previously founder of lodging search service AllTheRooms. Before that he was manager of marketing analytics and director of innovation at travel booking site lastminute.com. He also co-founded camping booking site Pitchup.com.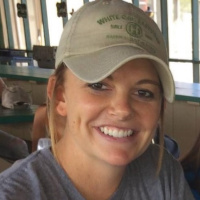 Jodi Benoit
White Oak Pastures, Events and Hospitality Manager
Board Member
Jodi Benoit is a 5th generation farmer and the farm events manager at her family's White Oak Pastures in Georgia. She has served many roles on the farm, from working cattle to giving guided tours, in-house marketing and planning events. Jodi represents the Southern regions of Farm Stay USA.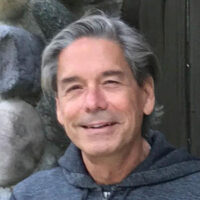 Bill Lee
Yonder Global PBC, CEO and Co-Founder
Board Member
Bill Lee is the CEO and a Co-Founder of Yonder Global PBC, a startup travel booking site committed to connecting people to life-enriching experiences in nature. He is a consumer brand expert with a 40-year career building highly successful businesses. His passion for the restorative power of nature is a great match for the stories behind the farm and ranch stay movement.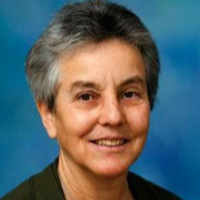 Penny Leff
UC SAREP, Agritourism Coordinator
Board Member
Penny Leff is statewide Agritourism Coordinator with the University of California Division of Agriculture and Natural Resources. She works with communities throughout California to assist farmers and ranchers in planning, developing and promoting their agritourism operations. Penny lives in Sacramento and enjoys visiting farms and ranches whenever she can.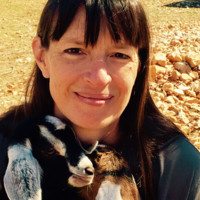 Ruth Pepler
Dogwood Hills Farm, Owner/Operator
Board Member
Ruth and her family moved to Dogwood Hills Farm in Harriet Arkansas a while ago. They wanted to homestead a diversified farm and live a sustainable life where they could bring up their daughter close to the earth. She now has a destination location farm stay, offering not only lodging but classes, a small dairy operation, and even a cooking competition. Ruth is a founding member and the president of the Arkansas Agritourism Association.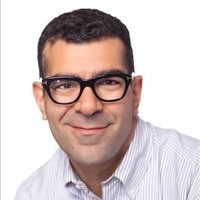 Mike Porcaro
Dell Boomi, Director of Corporate Communications
Board Member
Mike Porcaro specializes in helping organizations grow through strategic Communications and Marketing programs. Mike has a long history of working with and supporting local businesses and community-focused organizations.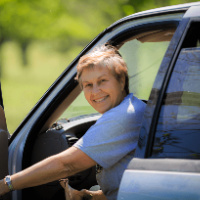 Sheron Scurlock
Scurlock Farms, Owner/Operator
Board Member
Sheron runs the family farm, inherited from her parents. She raises cattle, horses, goats and chickens and there is a 20 acre pecan orchard. She has opened up two beautiful homes on the property for farm stays, bakes fresh cookies for guests, and offers tractor rides. Sheron has dived deep into understanding and excelling at the short term rental market and promotes the farm stay niche wherever she can.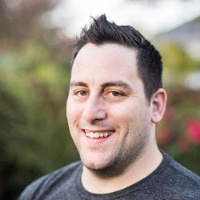 Adam Becker
Senio Software Engineer, AudioEyer
Web Developer
Adam Becker fell in love with web development about 25 years ago, back when having animated GIF backgrounds and MIDI music was still a cool thing. Today he runs a team that works on some really cool software for small businesses. While helping out with the Farm Stay USA website he's also always cooking up new ways to solve problems with code!