Airlie Farm Bed and Breakfast – Monmouth, Oregon
Written by Anthony Mugica for Farm Stay USA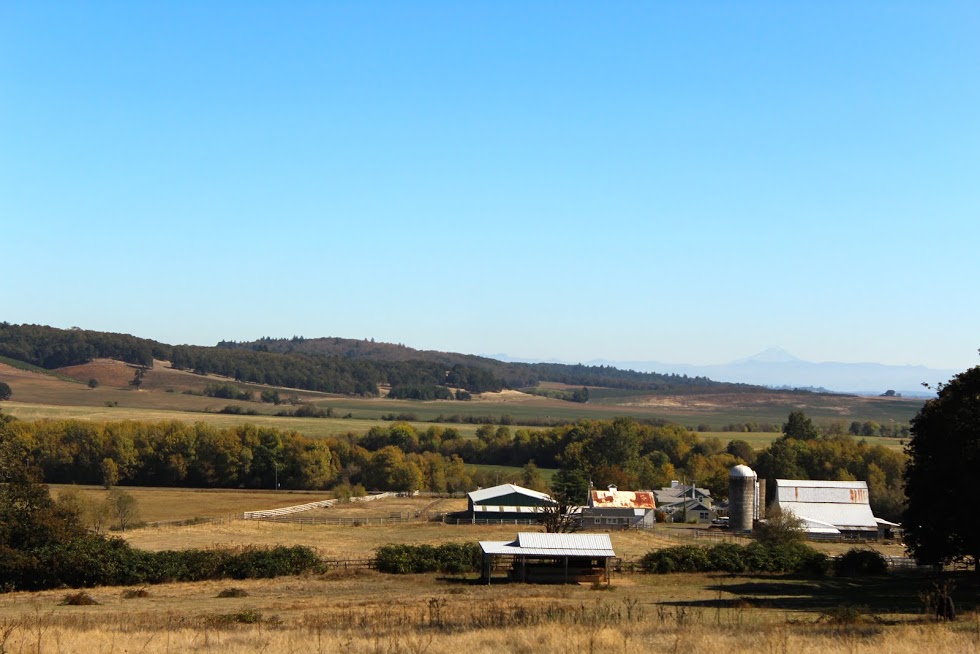 I had the pleasure of visiting Airlie Farms Bed and Breakfast and meeting the wonderful hostess Nancy Petterson. When I arrived she invited me in for coffee and one of her delicious homemade pear muffins as she prepared breakfast for her guests. "This has been the most delightful version of going to grandma's house" one of the guests said as they were finishing up breakfast. I couldn't agree more, Nancy is a kind, warm and welcoming woman that makes you feel right at home. As the breakfast ended and the guests began packing up their things I prepared for a memorable interview and farm tour with Nancy.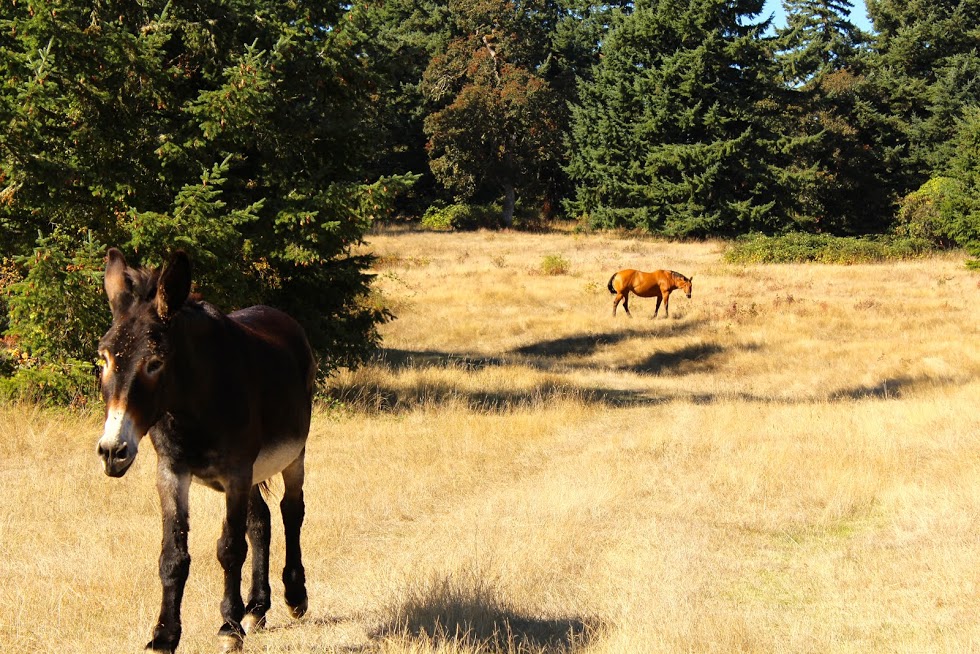 Nancy and her husband Joe purchased the 226 acre farm 23 years ago and have offered their home as a bed and breakfast for a little over eight years. Their remodeled 1910 farm house offers a comfortable and cozy, yet luxury, stay. Their working Quarter Horse farm sits on beautiful rolling hills with spectacular views across some of Oregon's richest farm country. Nancy takes pride in and has over 60 years' experience as a quarter horse breeder. She also enjoys gardening and canning fresh produce. Her hope is to start offering bread making or canning classes so guests have something to take home with them.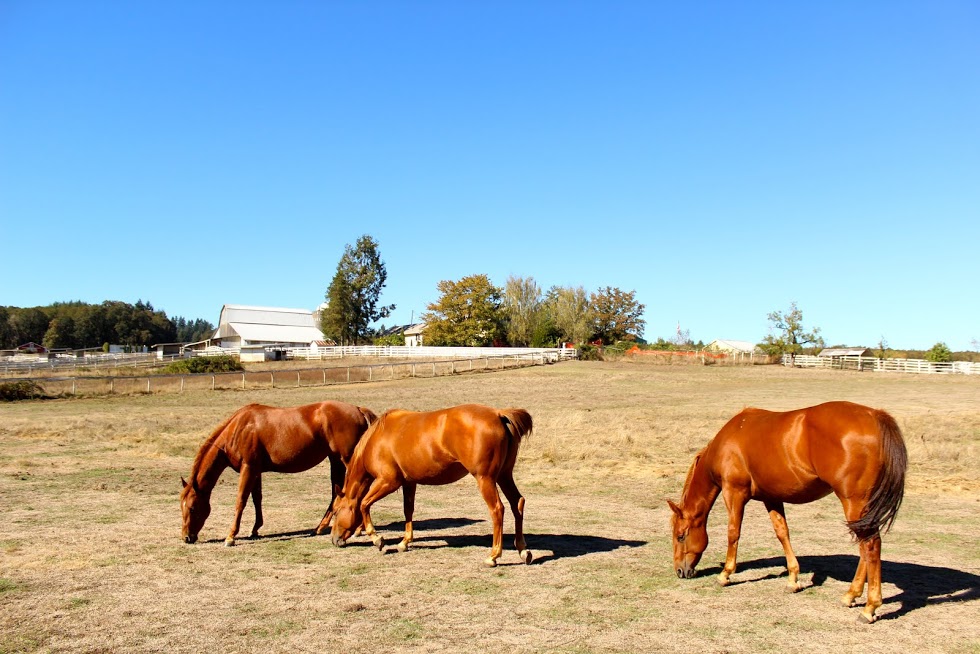 FARM STAY BED AND BREAKFAST
As I took my shoes off and stepped in the house I was welcomed by the Petterson's friendly farm dog, Molly, who just wanted to be pet and have her belly rubbed. We were friends for the remainder of my visit.
With single, double, suite and family accommodations available, guests have many options from which to choose. Because the house is more tailored to adults and older children, the Pettersons recently completed the Airlie Family Cottage for families with young children.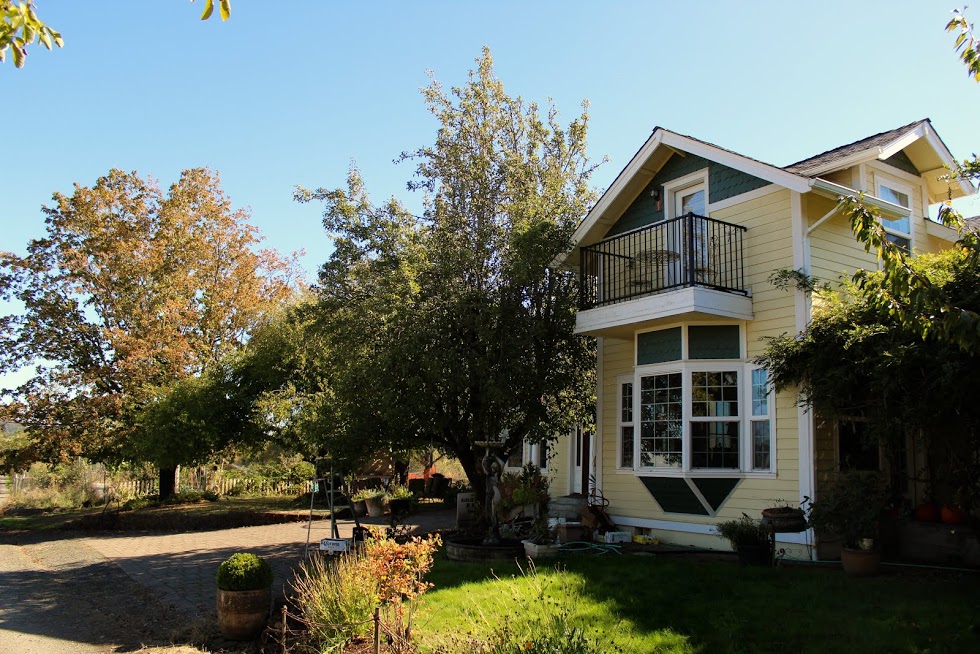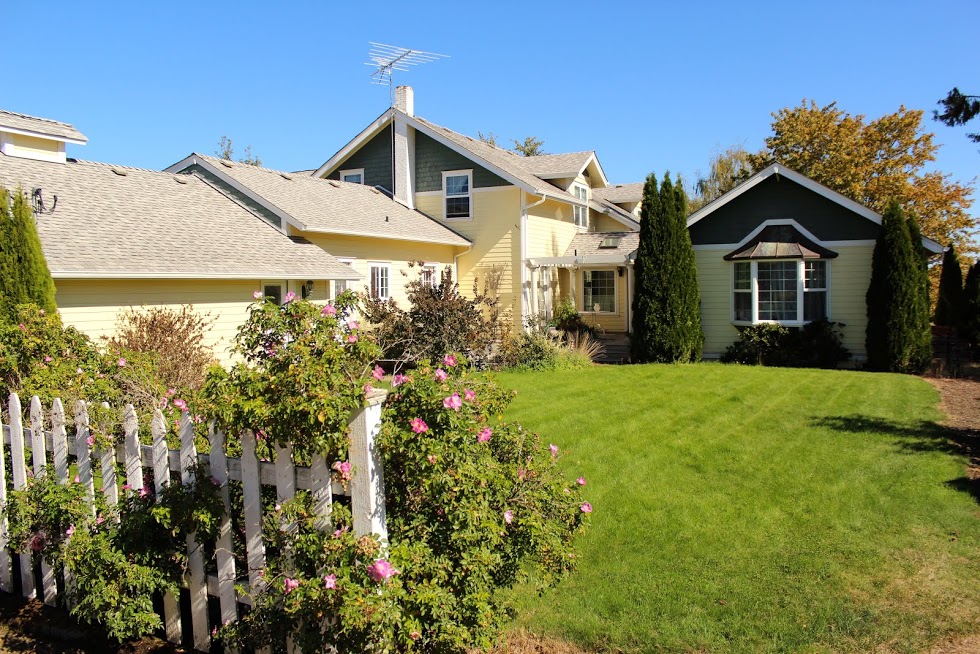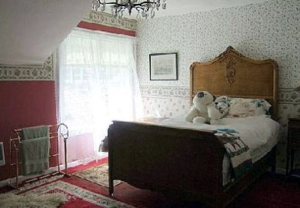 Does waking up to grandmas homemade country style breakfast with freshly brewed coffee and your choice of frittata with cheese, potatoes, farm bacon and sausage, spiced peach parfait, scones, and fresh squeezed juice sound exactly how a vacation morning should be? Breakfast is served in the main house for all guests, large and small.
The Airlie Family Cottage is perfect for families with children and has basic cooking accommodations, refrigerator, and a loft that kids love.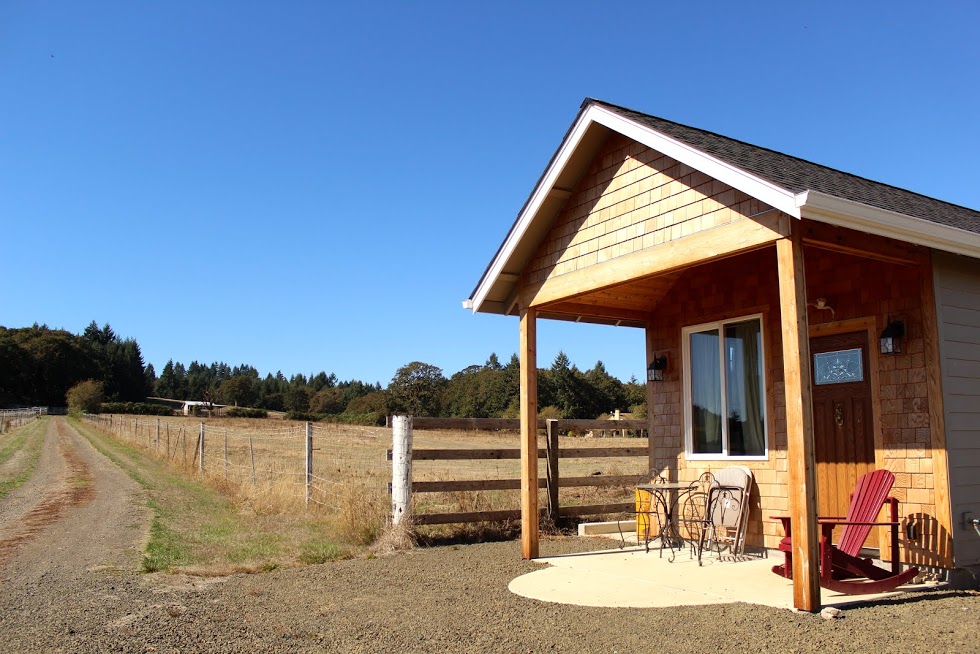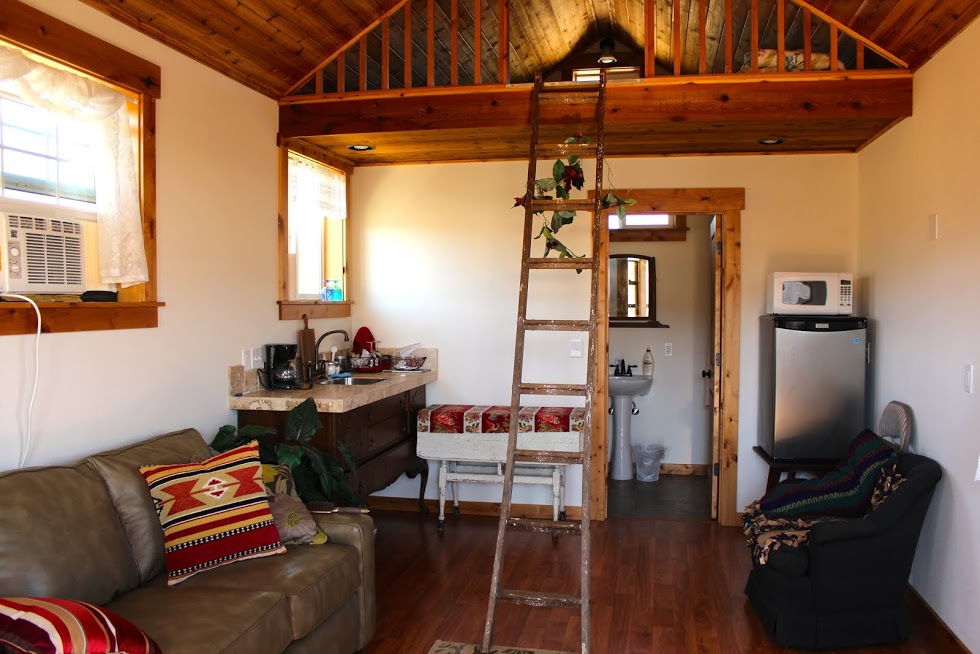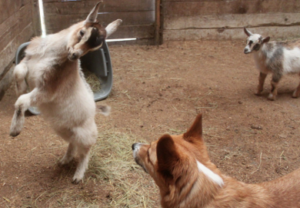 Aside from the wonderful accommodations, there are 226 acres to explore and family friendly farm animals abound. From guided rides, lessons in the arena, playing with the goats and chickens, or gathering your own eggs, there is plenty to enjoy and experience right here on the farm.
After the interview, Nancy took me out on the Gator to tour the farm and, of course, Molly had to join us. From one of the goats putting my ear in its mouth as I was taking a photo of another, to Barney the donkey chasing after us for the hay in the back of the Gator, to enjoying the spectacular views from the top of the hill, I'd say I had quite the farm experience during my visit.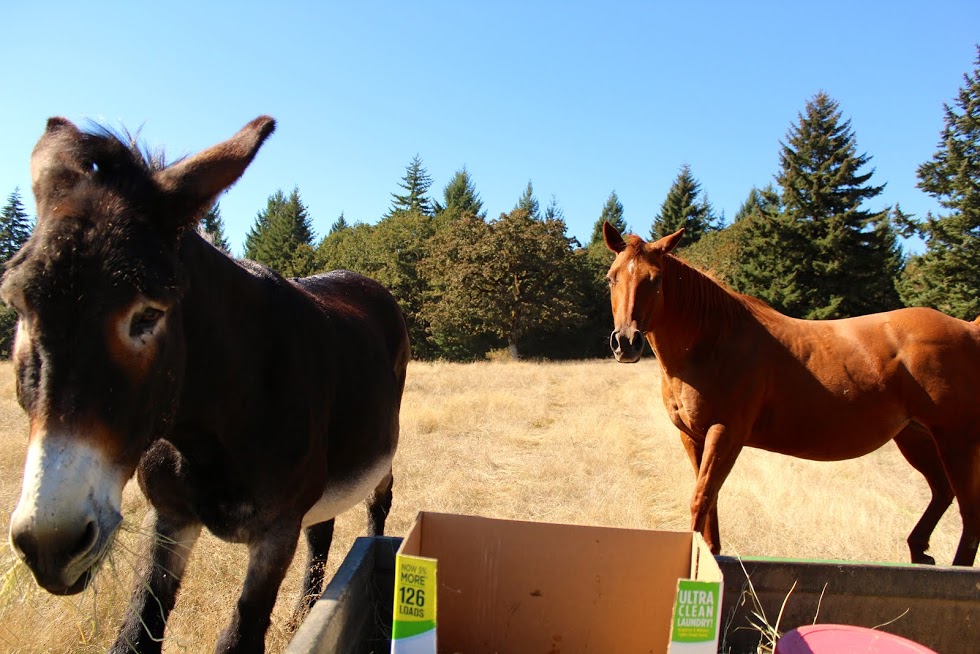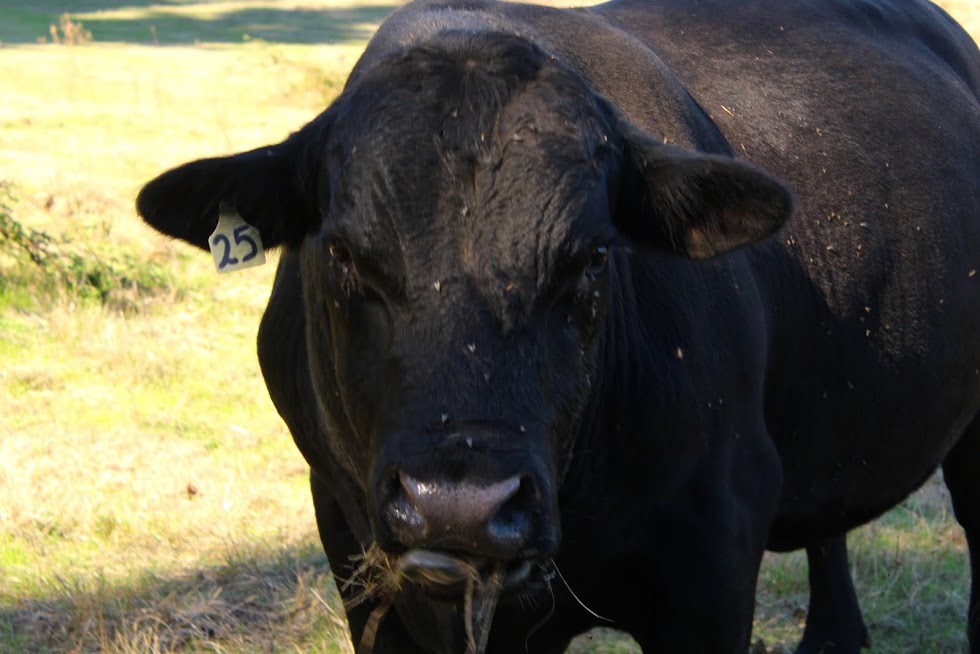 LOCAL ATTRACTIONS
If you decide to wander off the farm there are plenty of local attractions from which to choose. Airlie Farm sits in wine country so take a trip over to one of the vineyards for a bottle of wine and some tastings. Many hunters and judges stay as guests for the nearby Luckiamute Valley Pheasant hunting. Hunters and guests are welcome to bring dogs if they are leashed or in crates. There are also plenty of places to go hiking, fishing, birding, and visit covered bridges. Families with children may find themselves taking a short trip to Salem's Riverfront Park or A.C. Gilbert's Discovery Village to enjoy family-fun activities and a hands-on children's museum with interactive exhibits.
GUESTS AND THE "GIFT OF HOSPITALITY"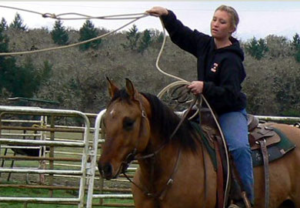 In my short visit to Airlie Farm Bed and Breakfast I was able to appreciate what the guests had to say about their experience and how Nancy interacted with them. I don't think one guest left without making sure they gave Nancy a hug and thanking her for a wonderful time and an amazing experience.
"You make us feel right at home."
"She's a great host."
"You make people feel comfortable and relaxed."
"We came downstairs and she's making breakfast and then we look outside and she's out driving the tractor (gator) around feeding the horses and animals. Nancy does it all."
"I think I may move in here."
"We're packing up and then I'm giving you a big ol' hug."
"We miss you and this place already."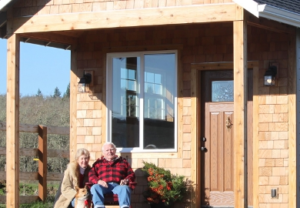 My last question I asked Nancy was what she enjoyed most about the farm, Bed and Breakfast and living this lifestyle. She responded with "Well, I love it all. I thought the quarter horse business was my entire life until I went off with the B and B. I thought, why didn't I start this out when I was 30, instead of 200. It's wonderful. I love my horses, but I can't be out there as much. Every guest is special."
It was a great pleasure meeting Nancy, touring the farm and meeting the farm animals. Nancy truly has the "gift of hospitality" and if you have the chance to visit the beautiful state of Oregon I recommend a stay at Airlie Farm to experience it all for yourself.
For more information and reservations please visit Airlie Farm's profile, the Airlie Farm Bed and Breakfast website or Booking and Questions.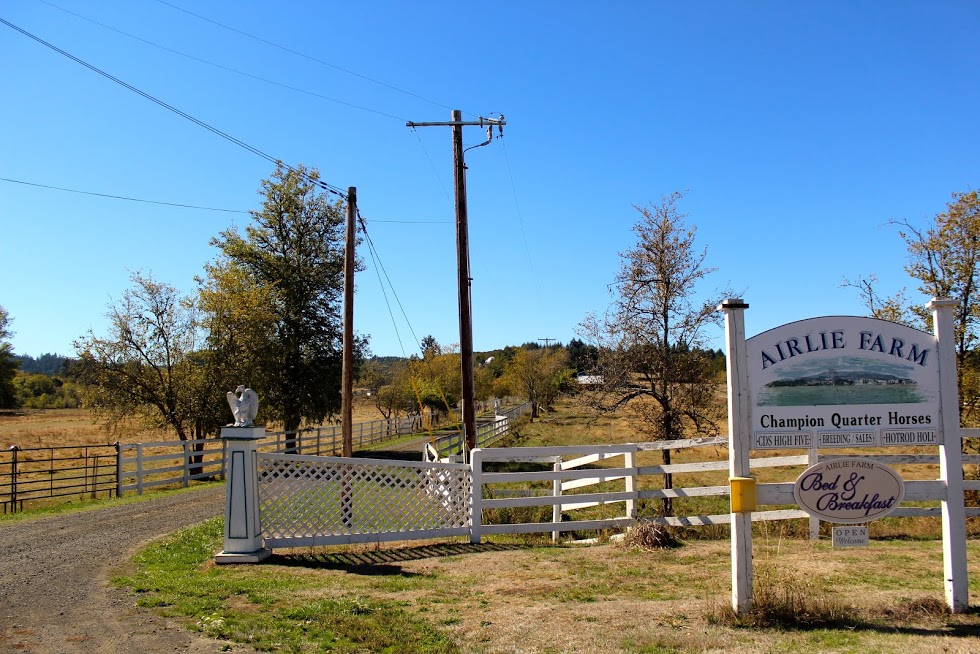 Photo Credit: Airlie Farm, Anthony Mugica