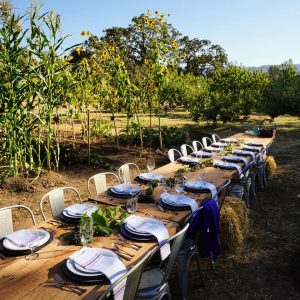 Known for its beautiful beaches, large tourist cities, and warm weather, California is a frequent vacation spot for many. Throw on your swim shorts or bikini and head to the beach, take a day and tour through bay area and San Francisco or spend some time visiting Los Angeles or San Diego.
California is home to many famous attractions, but also offers paradise for outdoor adventure seekers and a place for peaceful getaways. You can find a number of Farm Stays in California close to your tourist attractions, but far enough away to enjoy some peace and quiet during your trip.
Find your next getaway at a California Farm Stay!
(Photo Credit: Beltane Ranch)