Heritage Farm
Flora, Indiana 46929
Overview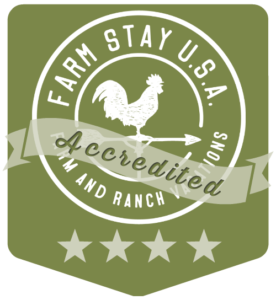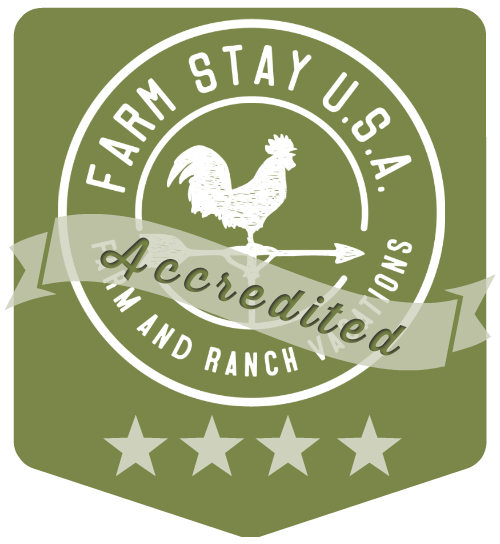 Enjoy a stay at Heritage Farm and experience all the exhilaration that an Indiana farm has to offer.
Heritage Farm is a working alpaca farm with over 60 alpacas you can watch and interact with. Make friends with our black Labrador, Juno and our Great Pyrenees, Frost. Also residing on the farm are a flock of chickens, several goats, some barn cats and our horse, Stormy.
If you want to, you can help with the daily chores of feeding the animals and collecting eggs. After that, you can explore the big red barn that was selected as one of the Top-Ten Bicentennial Barns in the state.
Recently, our farm was the recipient of a rural preservation award from the Indiana Landmarks Foundation. Roam around the 120 acre homestead, woods and creek and soak in the sights, sounds and smells of the farm.
Heritage Farm Experiences
If you want to make your visit even more memorable, we offer optional in depth experiences for you and your family to participate in. Some of our offerings include working with the shearing crew, making a fiber craft, learning and enjoying brick oven pizza making, helping with alpaca health care, taking an in-depth tour of the farm and spending a special Christmas season overnight stay in the cabin.
For more information about our experiences go to our Experiences page.
Lodging Options
There are five overnight lodging options at Heritage Farm. If you prefer deluxe accommodations, stay at the modern, 3 bedroom guest house.
For something a little more rustic, an overnight stay at our 1850's authentic log cabin will provide you a pioneer experience.
We also having tent camping and RV parking available. See more pictures of our accommodations here.
For the more adventurous, campers can spend the night suspended several feet about the ground in our new Tentsile tree tent. Let's face it, sleeping in the trees like a jungle animal is just plain fun. Take the kids or be a kid yourself to engage your playful, creative side. Look down on the forest floor from a whole new angle and revel in the novelty of doing something just for the fun of it.
In addition to having animals you can touch and see, we love to educate people about alpacas and the joys of alpaca ownership.
Be sure to visit our farm store before you leave where you can shop for alpaca products such as sweaters, hats, mittens, scarves, teddy bears and toys. Pick up some delicious honey collected from our hives or some farm fresh eggs from our flock of pastured chickens!
Situated on 120 acres of Indiana's agricultural heartland, Heritage Farm is located just 60 minutes north of the Indianapolis, between Lafayette and Kokomo and about 2 1/2 hours southeast of Chicago.
To find out more about having a wedding, reunion or retreat at Heritage Farm, visit our Heritage Farm Events page.
+ See More
Food
Cookouts
Farm Fresh Eggs
Self preparation
+ See More
Amenities
A/C
Barbeque/Grill
Bicycles
Camping - running water
Camping - showers
Camping - toilets
Crib
Dishwasher
DVD/VCR
Farm Store
Fire pit
Fireplace(s)
Full kitchen
Glamping
Great View
Ground-floor bedroom
High chair
Internet
Kitchenette
Laundry facilities
Linens provided
Microwave
Playground
Private Bath
Refrigerator
RV Hook-ups
WiFi (free)
Woodstove
+ See More
Activities
Alpacas
Animals
Barn Cat(s)
Bees
Biking
Board games
Bonfire/Campfire
Canoeing/kayaking
Chickens
Children's activities
Egg Gathering
Farm Dogs
Festivals
Fiber Workshops, Demonstrations, Retreats
Hay Wagon
Help with Chores
Hiking
Horses
Nature walk
Petting Paddock
Tractor Drawn Wagon Rides
Wood Fired Oven
Workshops
Zipline
+ See More
Allowed
Children under 12
Corporate Retreats
Family Reunions
Parties
Special Events
Tour Groups - Large
Tour Groups - Small
Weddings/Elopements
Accessibility
Limited mobility
Wheel chair
Authentic Log Cabin
Special Instructions: Guest accommodations are in our 1850's hand-hewn log cabin. Cabin has private indoor toilet with shower and an outdoor kitchen with a gas grill with side burner and a small under-counter refrigerator. Cooking utensils are not supplied.
Capacity: 6
Rate Period
Price

Summer - Family rate per night (up to 6 people)

Instructions: No air conditioning but two large ceiling fans upstairs provide plenty of ventilation.

Rate Period

From: 05/01 To: 10/31

Price :

$150

Late Fall - Family rate per night (up to 6 people)

Instructions: Cabin is heated downstairs only by wood burning fireplace and gas-log stove.

Rate Period

From: 11/01 To: 11/03

Price :

$125
Rates subject to change without notice. Please confirm with farm or ranch host.
Modern 3 bedroom house with full kitchen
Special Instructions: Master bedroom - Queen bed, private bath with shower and tub.
Capacity: 9
Rate Period
Price

Winter Season

Instructions: The whole house is yours!

Rate Period

From: 01/03 To: 3/31

Price :

$205

Spring, Summer & Fall

Instructions:

Rate Period

From: 04/01 To: 12/31

Price :

$250
Rates subject to change without notice. Please confirm with farm or ranch host.
RV Parking
Special Instructions: 30 amp electrical hookup but no waste hookup
Capacity: 1
Rate Period
Price

30 amp, 120 v. electricity only

Instructions: Water available, but no waste hook-up

Rate Period

From: 01/01 To: 12/31

Price :

$35
Rates subject to change without notice. Please confirm with farm or ranch host.
Creekside Camping
Special Instructions: Pitch your tents along the wooded creek bank.
Capacity: 10
Rate Period
Price

Open area for up to 10 people

Instructions: Toilet, shower and water available at the cabin if the cabin is not booked, otherwise toilets are available at our wedding facility.

Rate Period

From: 04/01 To: 10/31

Price :

$25
Rates subject to change without notice. Please confirm with farm or ranch host.
Check Availability