Fat Sheep Farm in Hartland, VT Offers Farm Life Up Close and Personal
Fat Sheep Farm is owned and operated by farmers Todd and Suzy Heyman-Kaplan. Their farm is located just south of Woodstock, Vermont, folded into the picturesque New England countryside like the farms you see in magazines.  We asked them a few questions we thought travelers might want to know about their farm and why they offer a farm stay in lovely cabins they built on property overlooking their fields.
This is what they told us…
1) When did you take up farming and what was your vision?
Todd grew up in a rural town on the North Shore of MA.  As a young child, he spent countless days at his neighbor's farm sometimes helping with harvests and planting, and getting to interact with the goats, pigs, and geese.  These were fond memories for Todd, so when he was contemplating a career change, he began volunteering on a farm while taking a culinary program in Austin, TX.  He continued to work on farms after he moved back to New England.  He attended the University of Vermont Farmer Training Program for a summer, apprenticed at a large farm in Hamilton, MA, and managed an urban farm in Lowell for a season, before he and Suzy decided to purchase their own farm.
Suzy grew up in the suburbs of NYC, but always dreamed of living on a farm.  She spent her childhood days in New York riding and caring for her horse.  While attending university, Suzy studied animal science but changed paths, after college, and took a job at the zoo in Boston caring for exotic animals.  After working at the zoo, she became an agriculture volunteer in the Peace Corps where she taught the women in her village how to grow a small vegetable garden.  During her experience in the Peace Corps her daily meals included eating fresh cheese, homegrown beans, farm fresh eggs and other local foods.
We were both excited about the idea of having our own farm, growing our own food, and raising our children to appreciate where their food comes from.  We were also excited about the idea of sharing this experience with people who may be curious about life on a farm, but unable to spend more than a couple of days on a farm.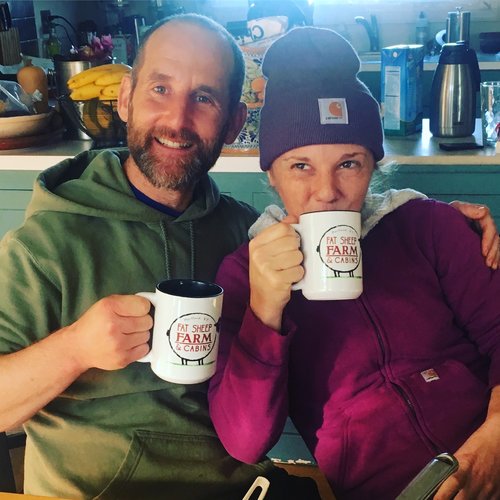 2) How did you come up with the name Fat Sheep Farm?
I wish I had a really good story as to how we came up with the name, but it's really not that exciting. We wanted something fun and easy to remember. We also knew that we were not going to be a "traditional" farm (which you can easily determine that we are not at all traditional, when you arrive on the farm), so we did not want a "traditional" farm name.
One day my best friend and Todd were brainstorming names and one of them…we still don't know the truth as to who said it first, but one of them threw out the name Fat Sheep Farm. We did some searching to see if there were any other Fat Sheep Farms in the world, and to our surprise, there was only one very small family farm out in Washington state that has the name (and unfortunately owns the domain name, as well). It didn't take long before we committed to the name "Fat Sheep Farm".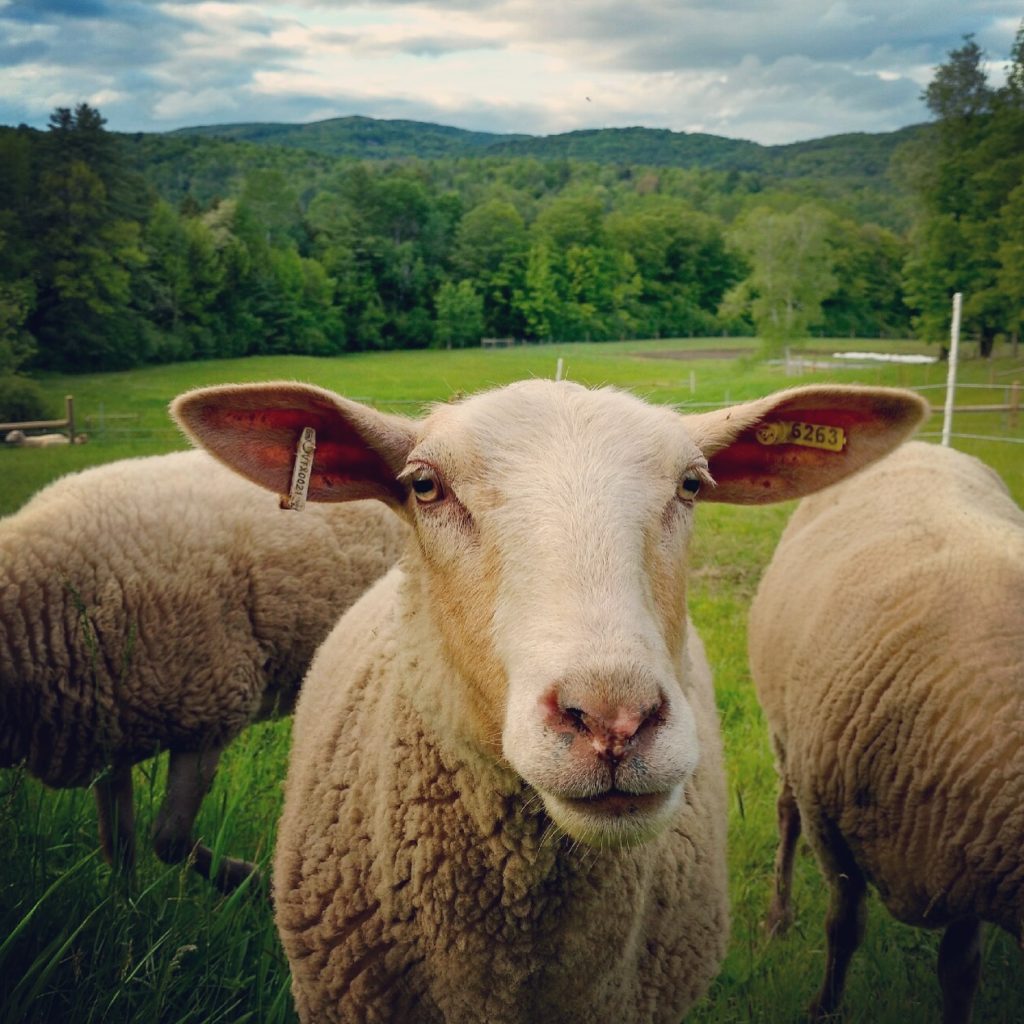 3) What are guests allowed to do on your farm?
While staying at Fat Sheep Farm, guests are invited to participate in morning animal chores all year round.  During the summer months, this includes feeding the goats and bringing them to pasture, milking the sheep and bringing them out to pasture, feeding the chickens and collecting the eggs.  During morning chores, guests can have all of their burning questions about farming answered.
All summer long, the sheep are often grazing right in front of the guest cabins.  You can sit in the Adirondack chair on your porch and watch the sheep graze.  Guests are also welcome to walk around the vegetable fields.  The animals return to the barn around 4pm each evening.  Guests enjoy walking through the barn and visiting with the animals in the evenings, as well.
In the spring when the lambs are born, guests can enjoy the opportunity to help socialize the lambs (aka lots of lamb hugs).  We also have a one mile trail through our woods and a half mile walk through our fields.  At night, guests are welcome to come sit around our fire pit and enjoy the sunset and s'mores.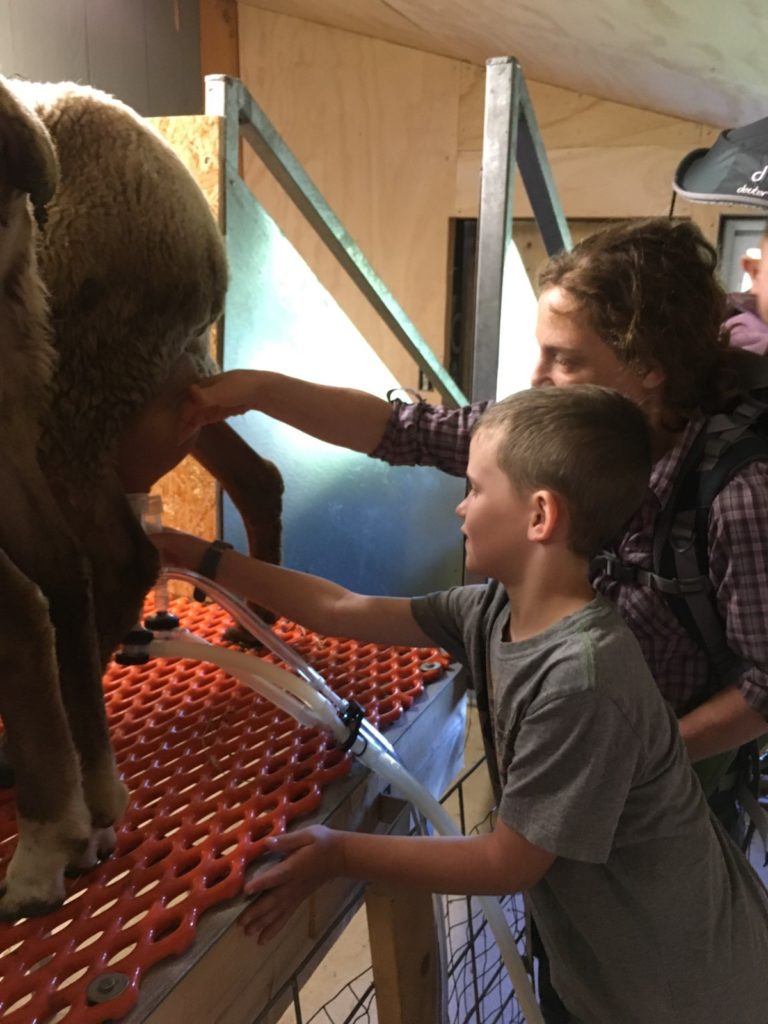 4) I hear you offer workshops?
Once there is a Covid vaccine and travel becomes more normalized, the farm will once again offer cheese making and bread making workshops.
In the Basic Sourdough Bread Making workshop, guests learn the basics of how to work with sourdough and make, shape and bake their own dough for the perfect loaf.  Guests are even given dough to take back to their cabin to bake the following morning and starter to take home.


The Cheese Making workshop focuses on making cheese at home.  Guests are guided through the process of making fresh cheeses, such as Halloumi, Feta and Ricotta, or learn to make an aged cheese, such as Gouda. They are also instructed on how to create their own space for aging cheese at home.


5) With multiple guests on the farm at one time, since you have five cabins, what is that experience like for them?
All of our guests, big or small, are able to enjoy the farm experience at Fat Sheep Farm in their own time and their own way.  Guests usually have different motivations for staying with us. Some guests want to participate in chores once, while some want to join for chores everyday during their stay.  Other guests want to relax on their porch, take in the views, and take day trips to the surrounding area attractions.
We are always happy to help our guests plan their trips before their arrival and make further suggestions of things to do and places to eat while they are at the farm.  We encourage guests to contact us way ahead of time if they are interested in attending a workshop on the farm, so that we can plan accordingly.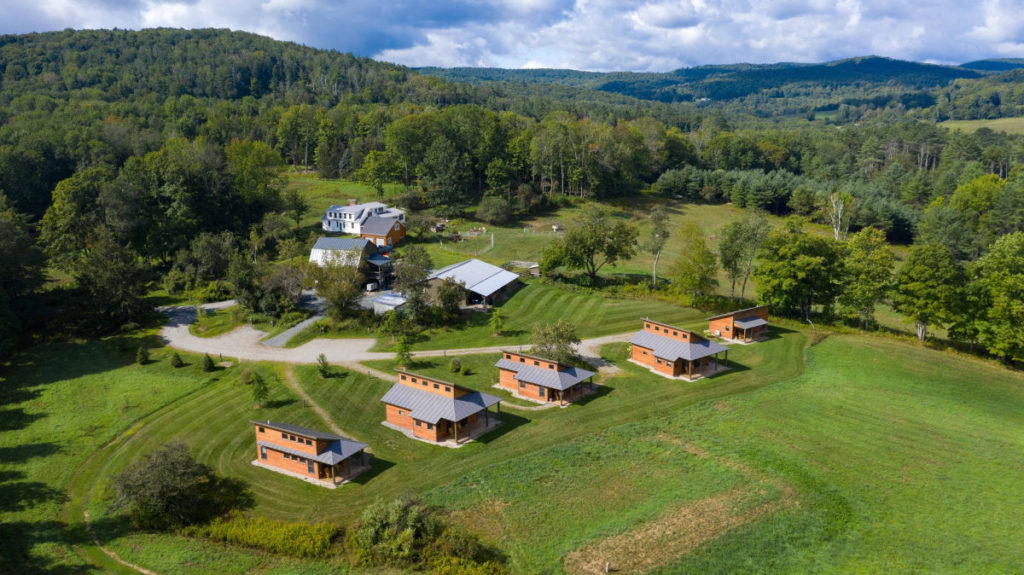 6) Why do you offer farm stays?
Why do we offer farm stays…there are so many reasons! Many people have become so disconnected from the land and where the food comes from.  Our farm gives people the opportunity, whether it's for one night, or annual week long visits, to disconnect from their screens, ask farming questions, snuggle a sheep, taste their first farm fresh egg, prepare a meal using produce from our farm, or learn a new skill like bread making or cheese making.
Whether guests are interested in the farm experience or just want a quiet place to rest their heads, everyone can appreciate the serenity of our farm and the magical views of the Vermont hills that everyone can enjoy from their cabin porch.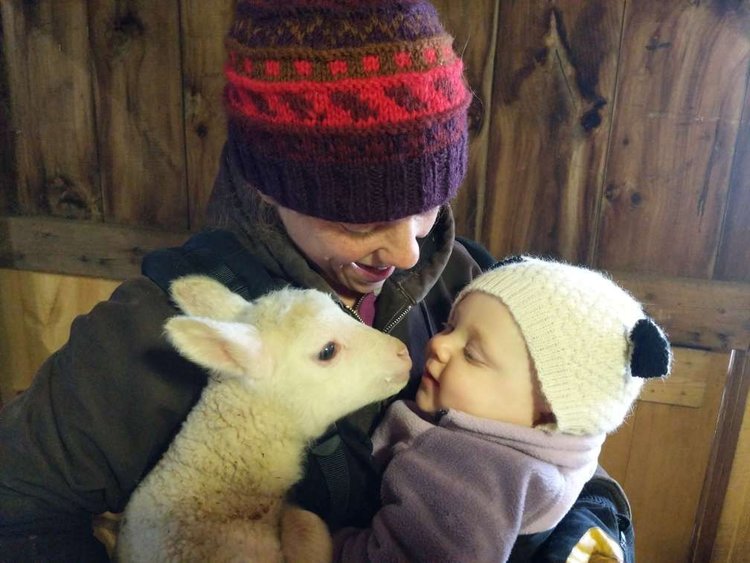 Find out more about Fat Sheep Farm at Farm Stay USA. We are happy to know them and to know their story. We hope you are too!
* * *
COVID-19 INFORMATION
Please be aware of Vermont cross state travel information. Contact Fat Sheep Farm for more information or if you have questions.

Demand Is High For Independent Units Now — Cancellations Are Posted to Facebook and Instagram — Check our Availability

Fat Sheep Farm maintains our high standard for cleanliness, including sanitizing and disinfecting surfaces with EPA certified cleaners

Fat Sheep Farm has Blueair Blue Pure 121 Air Purifiers in every cabin

We offer a remote check-in and check-out process in order to limit person to person contact

Enjoy the beauty of Vermont and our farm while easily following all social distancing guidelines