Hidden away in the Blue Ridge Mountains: East Fork Farm, Marshall, North Carolina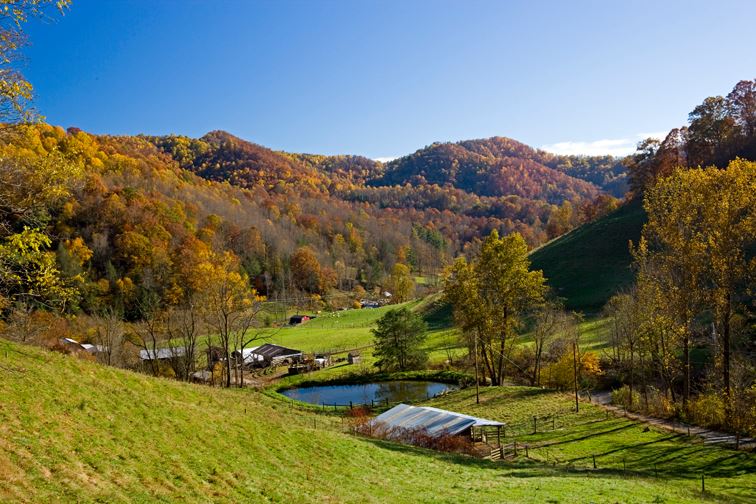 Taking on a farm as a second career always seems like a good idea from afar, especially if the farm is in North Carolina and you are in New York. Well, maybe that isn't quite fair. John and Mina Piraino were looking for a slower, more sustainable lifestyle as empty nesters, and the thought of working outside appealed to John, a mechanical engineer by training. Two of their children already lived in Greenville SC, and it felt like everyone in the family was moving south.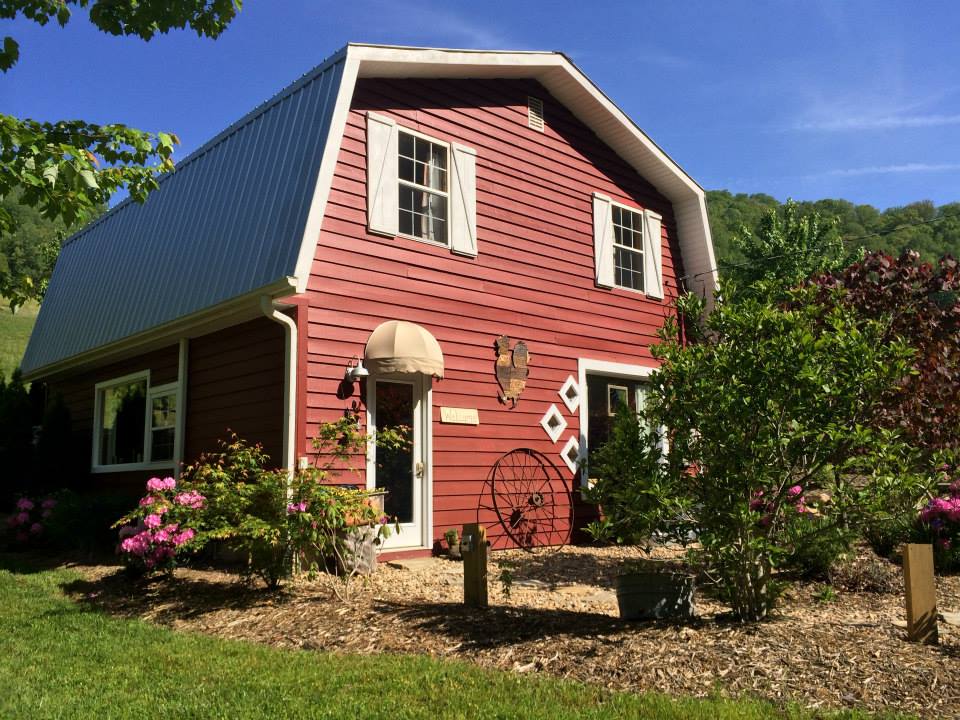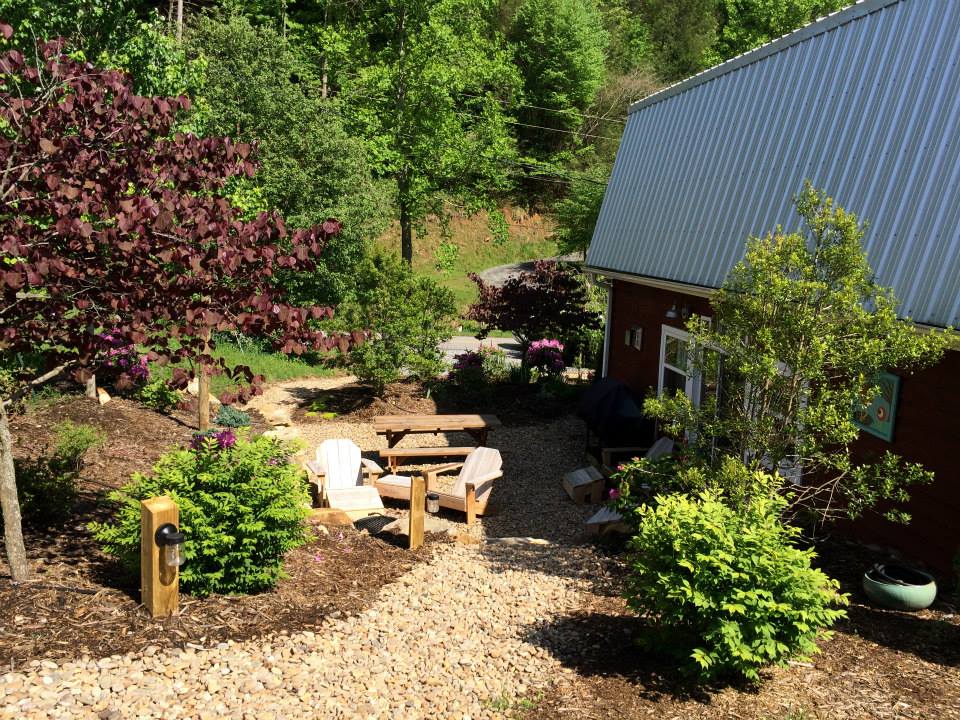 Starting a new life as farmers
But, how does one go about finding a farm if you don't inherit it? The Internet is a pretty good place to start. While the Pirainos first thought to look for land in Pennsylvania or Virginia, it was pricey, and nothing really called to them. Then, in 2017, East Fork Farm, in Marshall, North Carolina, just north of Asheville, came on the market. It was a turn-key operation (if farms are ever really turn-key), set up with both livestock production and farm stay lodging. They could do this. John and Mina bought the farm in July 2017 and moved in January of 2018 to start their new life as farmers.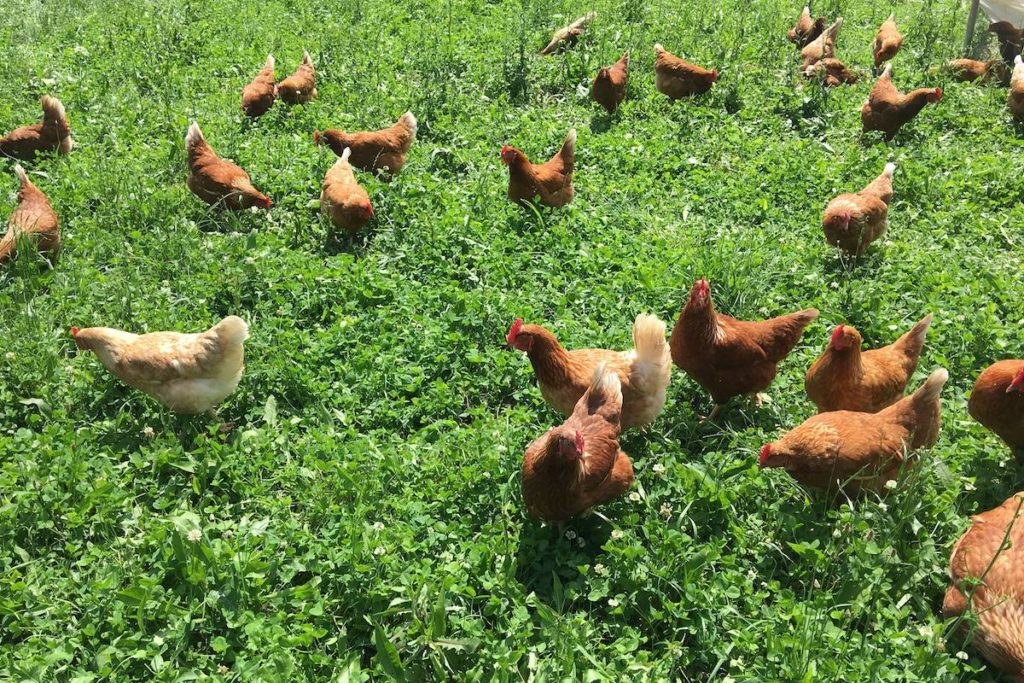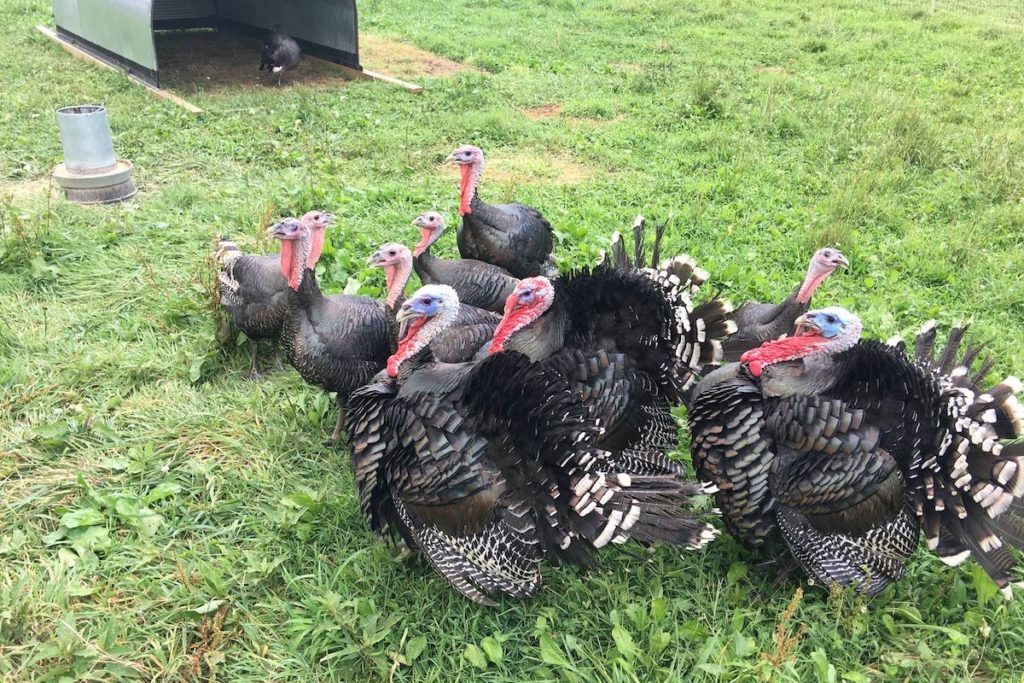 East Fork Farm is a 40-acre property with 20 acres in pasture. It is highly scenic, set in the middle of the Blue Ridge mountains in western North Carolina, close to the Tennessee border. The Pirainos raise Angus cross cattle, Katahdin sheep, Red Ranger meat birds, egg layers (for egg production), trout (in their trout pond) and sometimes hogs. They also have a grist mill, driven by a waterwheel, for making corn meal. Where it is allowed, they butcher on site; for the larger animals a USDA facility is used. This way, product is sold directly through the on-farm store, online, and at the Asheville Tailgate (seasonal) Market.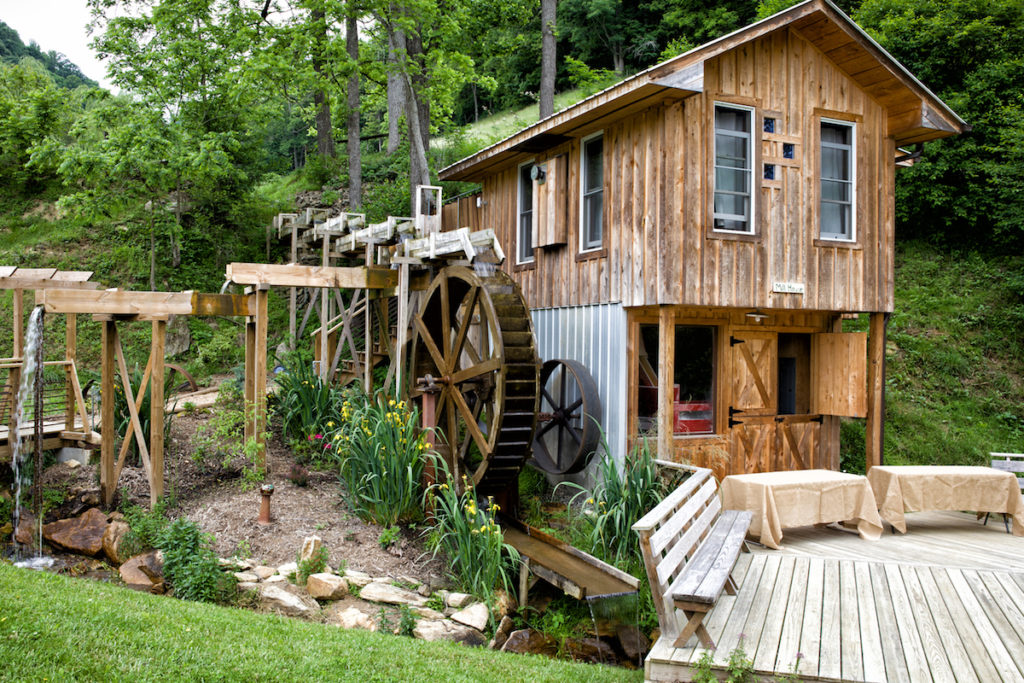 Guests can enjoy a farm stay
In 2019 the Pirainos added an apprenticeship program for those interested in learning the ins and outs of farming, but not everyone wants to spend an entire growing season as day labor on a farm. The alternative to apprenticeships? Guests can enjoy a farm stay with the Pirainos, lending a hand or just watching from a distance. Of course, you can also just take in the scenery, go for a hike, or soak in the Japanese Ofuru soaking tub provided with your accommodations.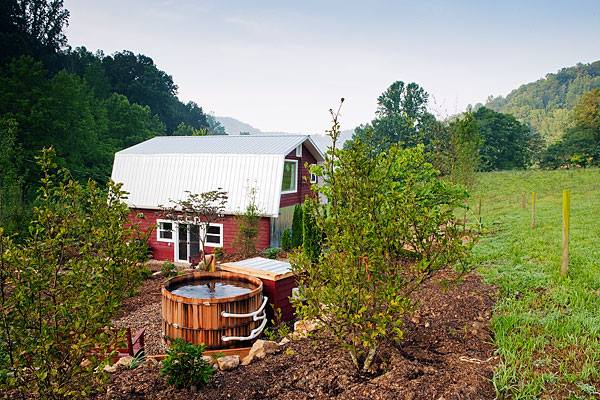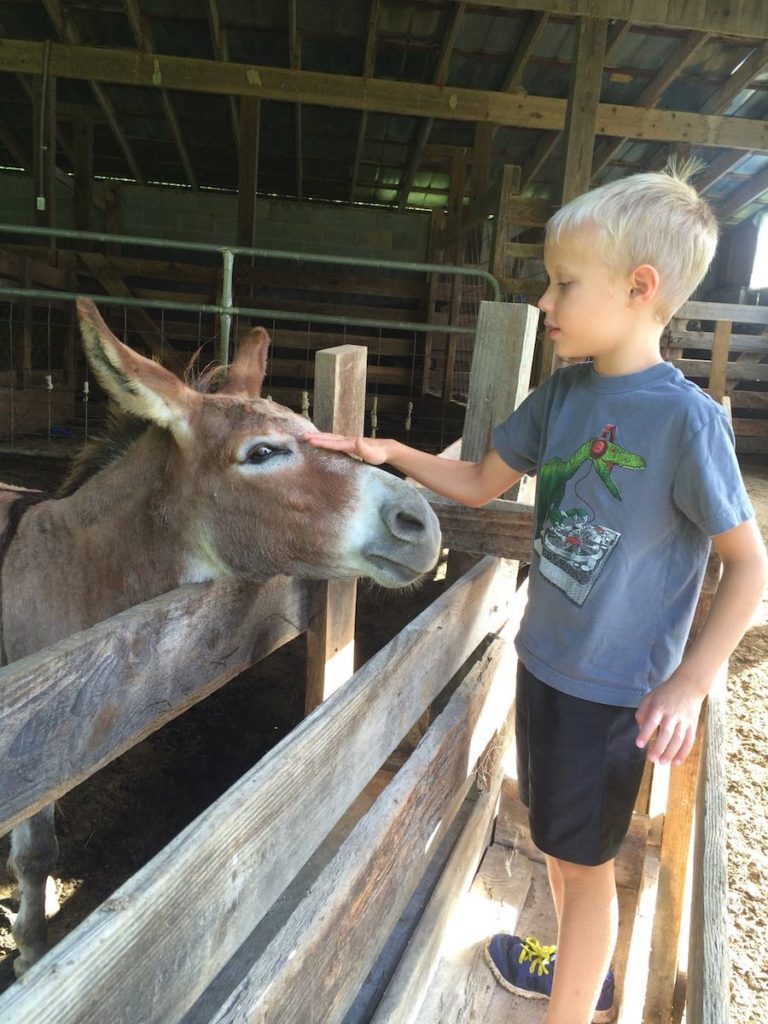 There are three options for overnight lodging: Meadow Branch cottage, a quaint cedar shake cottage built by the former owners in 2009; East Fork cottage, a former barn refurbished from top to bottom as a rental unit in 2010, and the Millhouse, tucked on the second floor of the fully functioning grist mill. All lodgings were handcrafted and detailed with care, are decorated with farm antiques, and come with a breakfast of complimentary fresh eggs, stone ground cornmeal and jelly from the farm. What's not to love?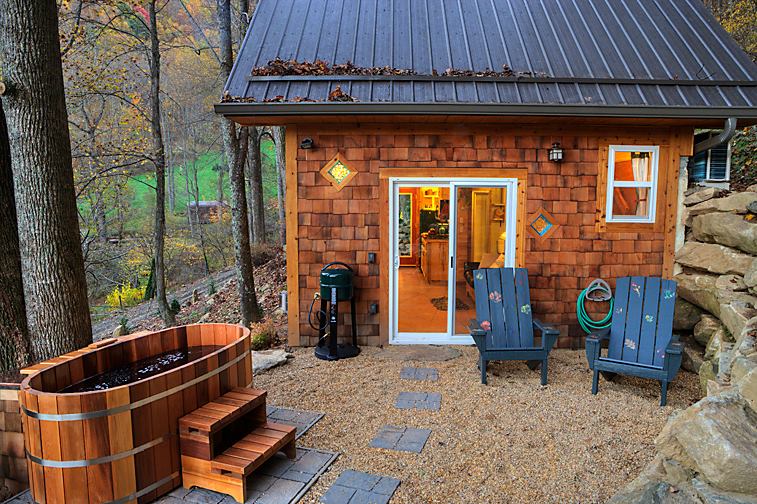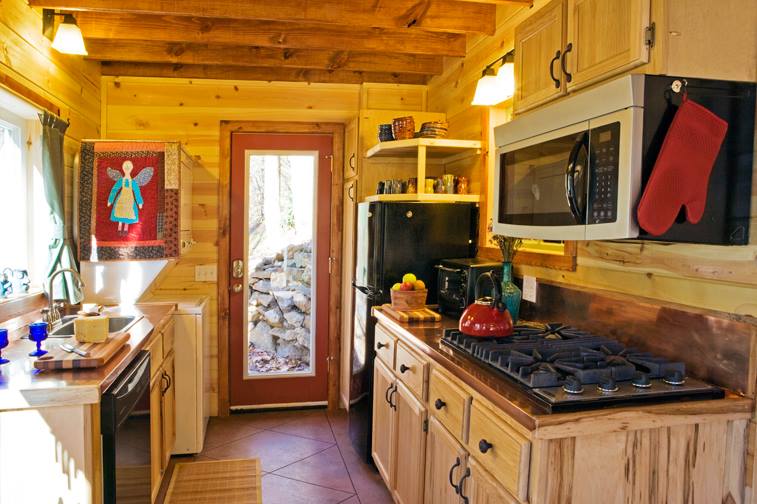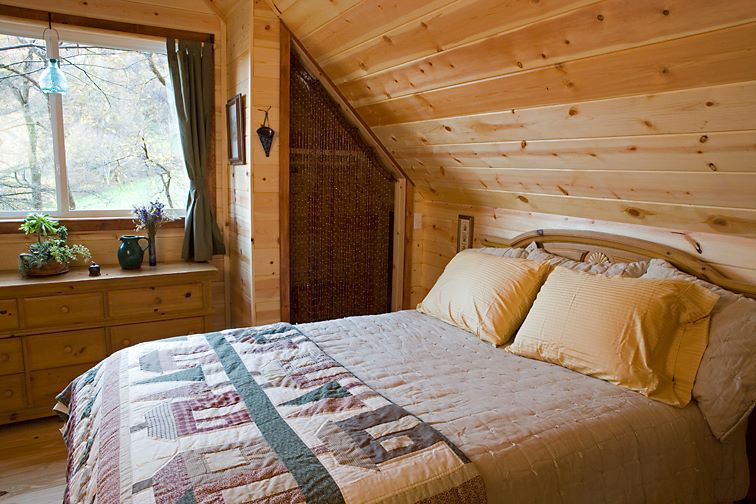 When asked what kind of comments they get from guests, John laughed. While often the beauty and scenery are mentioned, the two very friendly Great Pyrenees dogs, used to protect the livestock, are the favorites. We might have thought the soaking tubs, but then there is nothing like hanging out with large, fluffy white dogs while the sheep and cattle graze peacefully in the fields around you and the wind makes a song in the trees.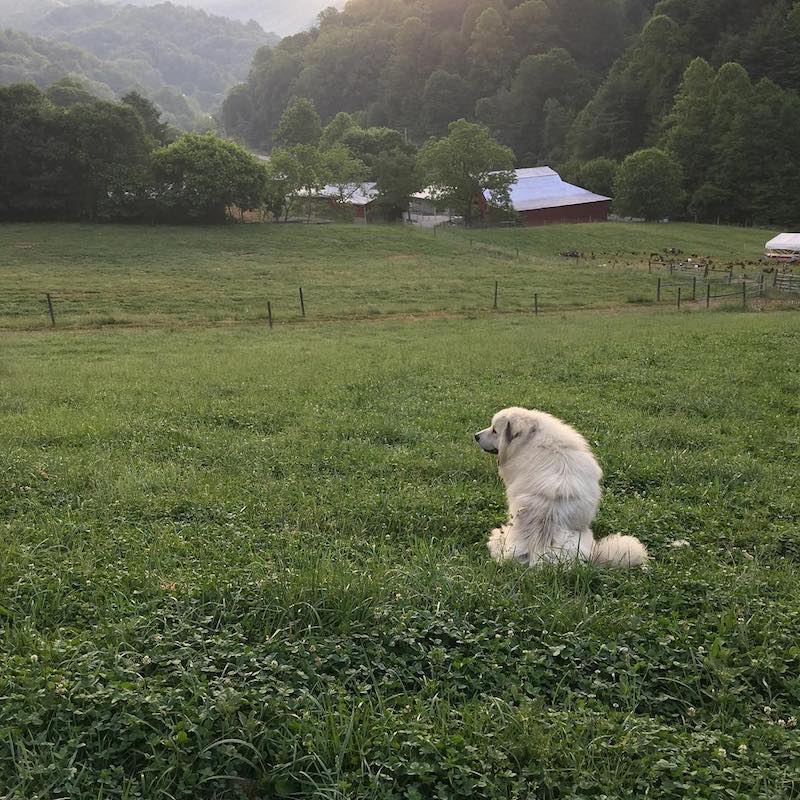 Check out the East Fork Farm listing here on Farm Stay USA and find yourself in the middle of the natural world, not such a bad place to be these days!