If you visit a farm that raises livestock, you may encounter livestock guardian dogs (LGDs). LGDs aren't your usual pet dogs, which people don't always realize. We've heard stories of well-meaning neighbors accusing farmers of mistreating these working animals, or worse, threatening to remove the dogs!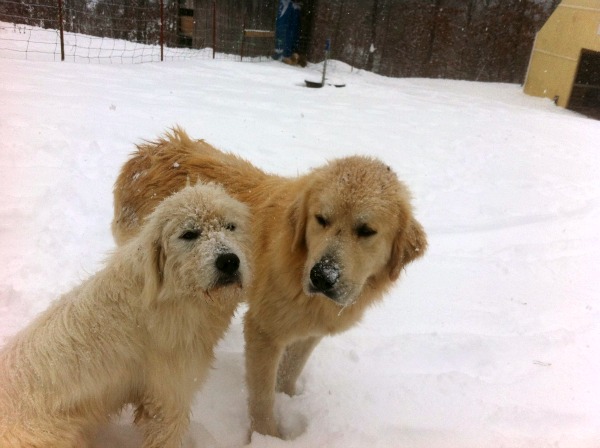 We asked one of our Farm Stay U.S. members, Ruth Pepler of Dogwood Hills Farm in Arkansas, about her experience with LGDs.
Some of the things I have discovered about these amazing dogs over the years I have learned the hard way. Our very first Pyrenees, Maya, was given to us because she would not stay way out in the pasture with the goats. She kept coming to the farm house. Our set up was much more to her liking with our farm house in the middle of the hub of pastures.
She was an excellent guardian and could be completely trusted with moms delivering, chickens and baby chicks, and our guests. She knew that the guests belonged there and watched over them as well!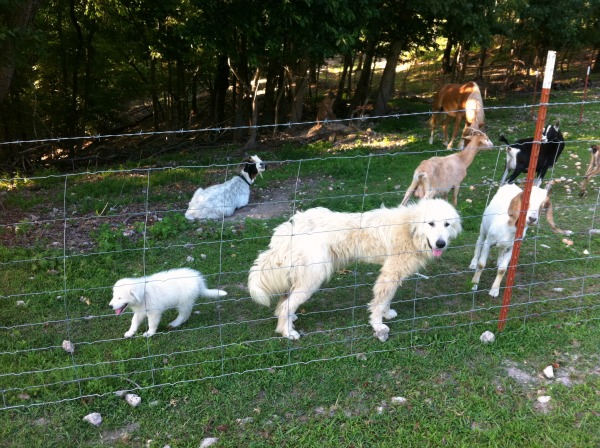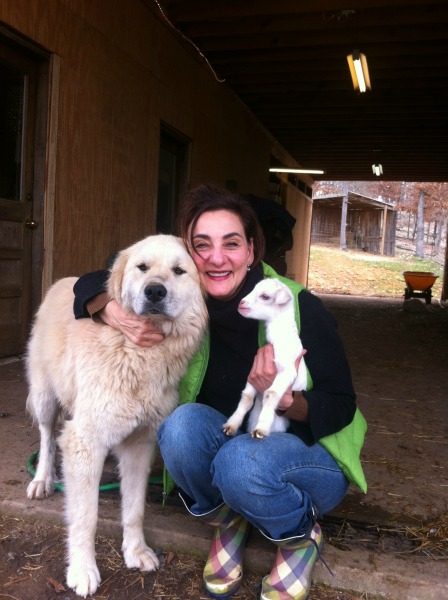 They say it's not good to let them socialize with people or they won't do their job. We have not found this to be a problem.
When visiting a farm with livestock guardian dogs, it's always good to know the ground rules. These dogs have a very specific job to do, and you would not want to distract them. The rules at Dogwood Farm, for example, are:
Don't hand feed the dogs. Scraps can be given to them in their feed buckets.
Don't chase the chickens or any other animal, the dogs find that to be questionable behavior.
Listen to your parents… the dogs know they are your Alpha!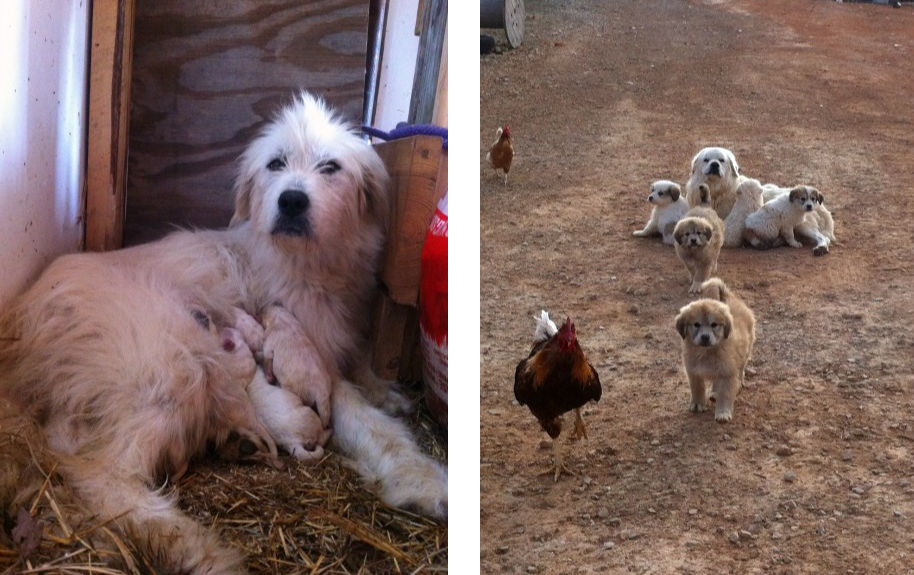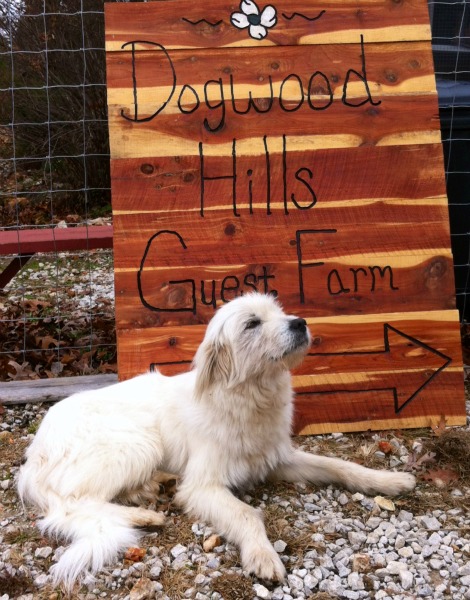 LGDs may work alone, if the farm is somewhat small, or there may be several dogs working together.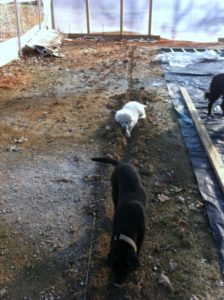 At first, I didn't know that it's hard for them to be the only LGD if the predators are thick. Our dogs run 72 acres, not a large farm, but surrounded by numerous coyote, big cats, an occasional wolf, and bear. We now have a team of 3 adults and 3 puppies. They work very well rotating and training the younger ones.
One of the things I have noticed as the younger ones step up into a more active role, is that they will dig out a hole or several holes in prime locations for watching their charges. If I can't find a dog, the first thing I do is look out where the goats are, then check the opposite hillside and there, dug into the side of the hill, is a watchful dog.
Winter is a whole other topic. The barn is open on either end. The dogs have access to hay, heated water, and cozy goats to snuggle up with. Where do they sleep? Smack in the middle of the driveway, out in the snow, with a paw over their nose! We've discovered that ice blocks make great toys! They carry them all over the place.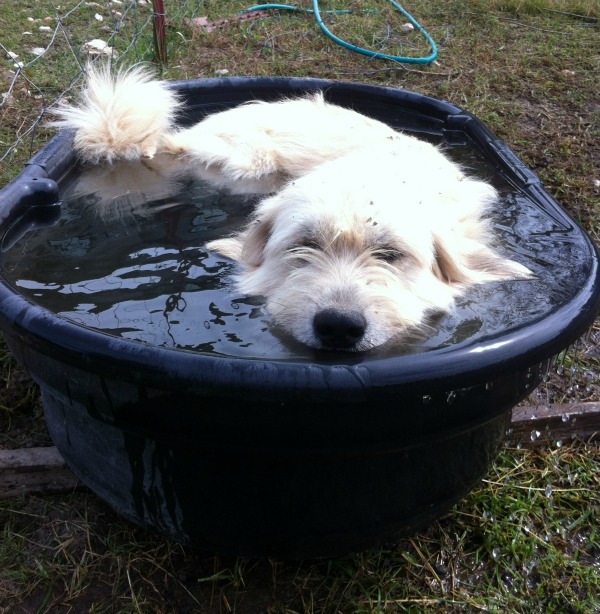 Thanks very much to Ruth for sharing some great photos and talking with us about these special "farm hands"! Do you have questions about livestock guardian dogs? Leave it in the comments.
(Photos courtesy Dogwood Hills Farm)