Morning Song Farm, Rainbow, California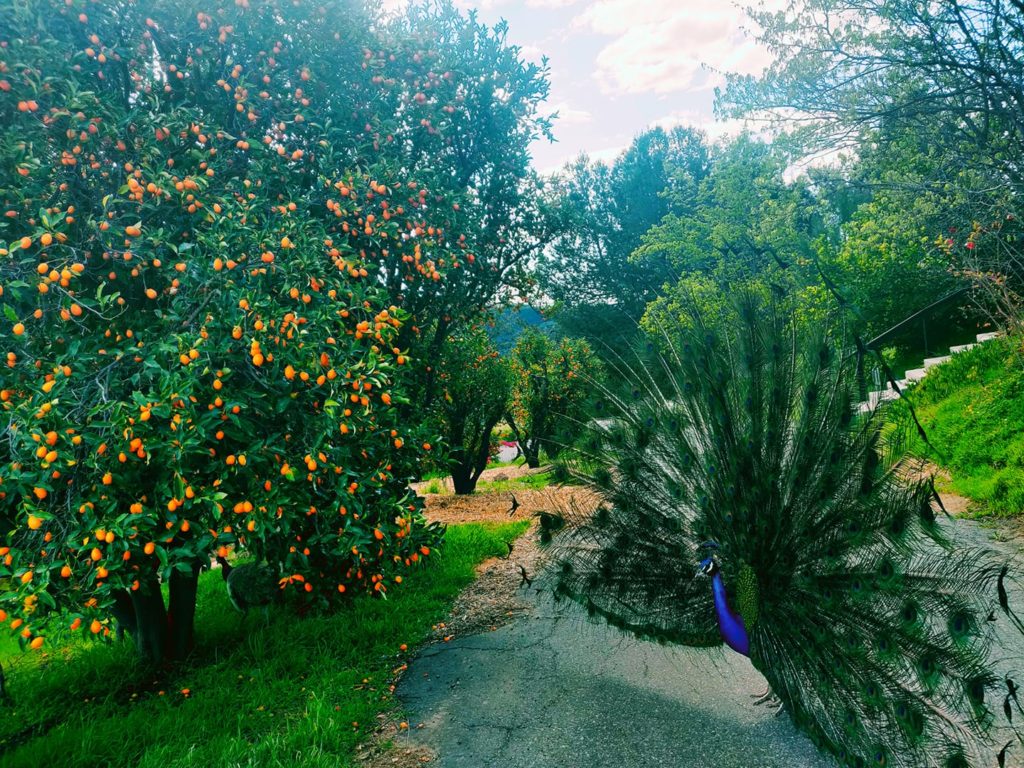 Morning Song Farm in Rainbow, California — just in its name and location, already sounds like a place you might want to visit. Positioned between San Diego and Orange County, in the middle of Temecula/Fallbrook wine country and butting up to the Santa Margarita Reserve, the farm feels miles away from civilization when in fact it is only 40 minutes from the Pacific and an hour from the nearest airport.
Perched on the side of a hill and capturing the ocean breezes, Morning Song Farm is a 20 acre certified organic Garden of Eden, able to produce subtropical fruit such as dragon fruit, loquats, guavas and macadamias. Donna Buono, farm owner, also grows Asian pears, Pakistani lemons and mulberries, olives, avocados, figs, blood oranges, cherries and plums (makes my mouth water just to name off all these fruits!).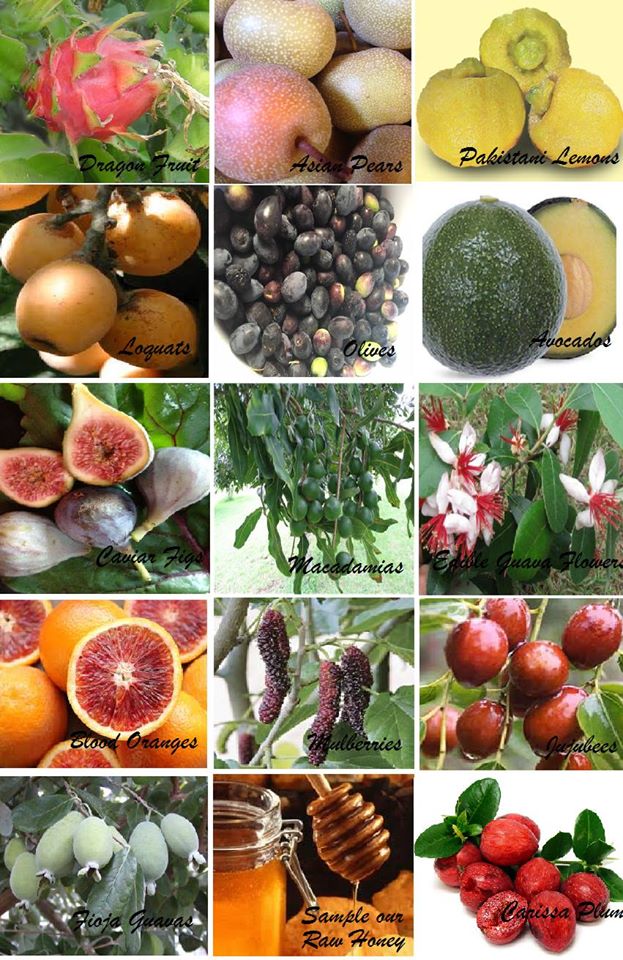 It All Started with a CSA
Donna bought the farm in 2001 as an investment and, with a background in marketing, jumped into the business of fruit seller. For ten years she commuted back and forth from San Clemente, selling at the local farmers markets and through a Community Supported Agriculture (CSA) program she set up for her farm. Hard to manage and make the money deserving of the effort, Donna has since transitioned as a wholesaler with Melissa's, a specialty fruit and vegetable retailer in Los Angeles. The only retail sales she continues are to her Morning Star Farm Stay guests who may buy her fruits, honey, and eggs directly during their stay.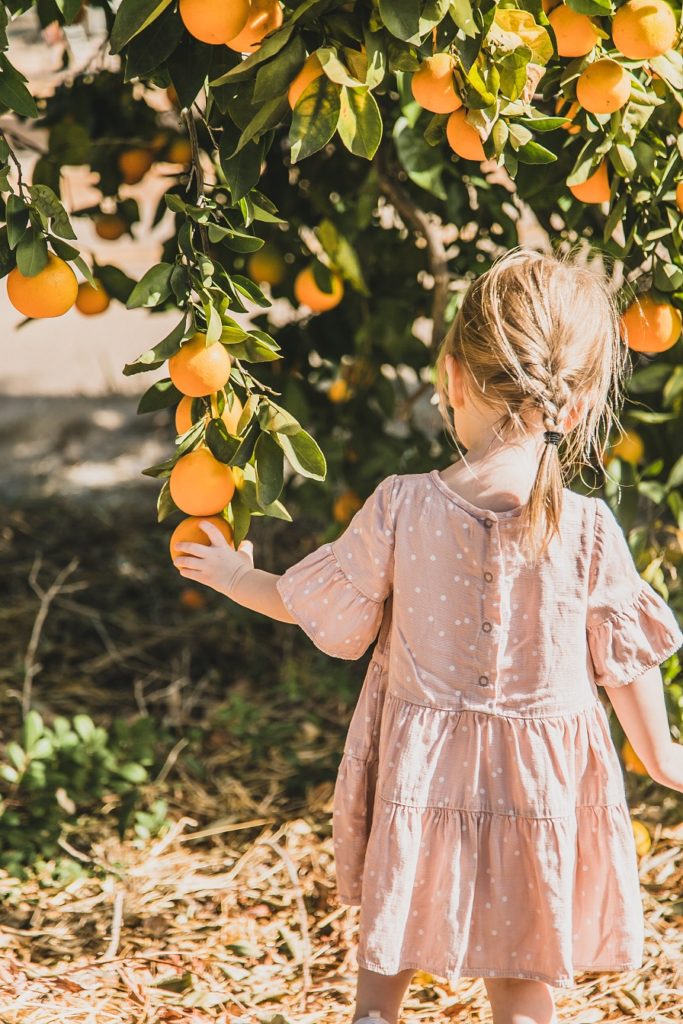 In 2011 Donna had to make a choice: stay in San Clemente or move to the farm. She chose the farm and began work on the many buildings dotting the property, all with deferred maintenance from the prior owner. With seven buildings to work on, she started with the original guest house and artist studio, slowly rehabbing each and finding she had a talent with mosaic tile and interior design. These days she offers 5 farm stays: two private suites in the original farmhouse, a bungalow nestled in the old growth avocado grove, the original guest house with a view over the valley, and a Safari tent cabin. Unusual for most farm stays, all her lodgings have their own hot tubs!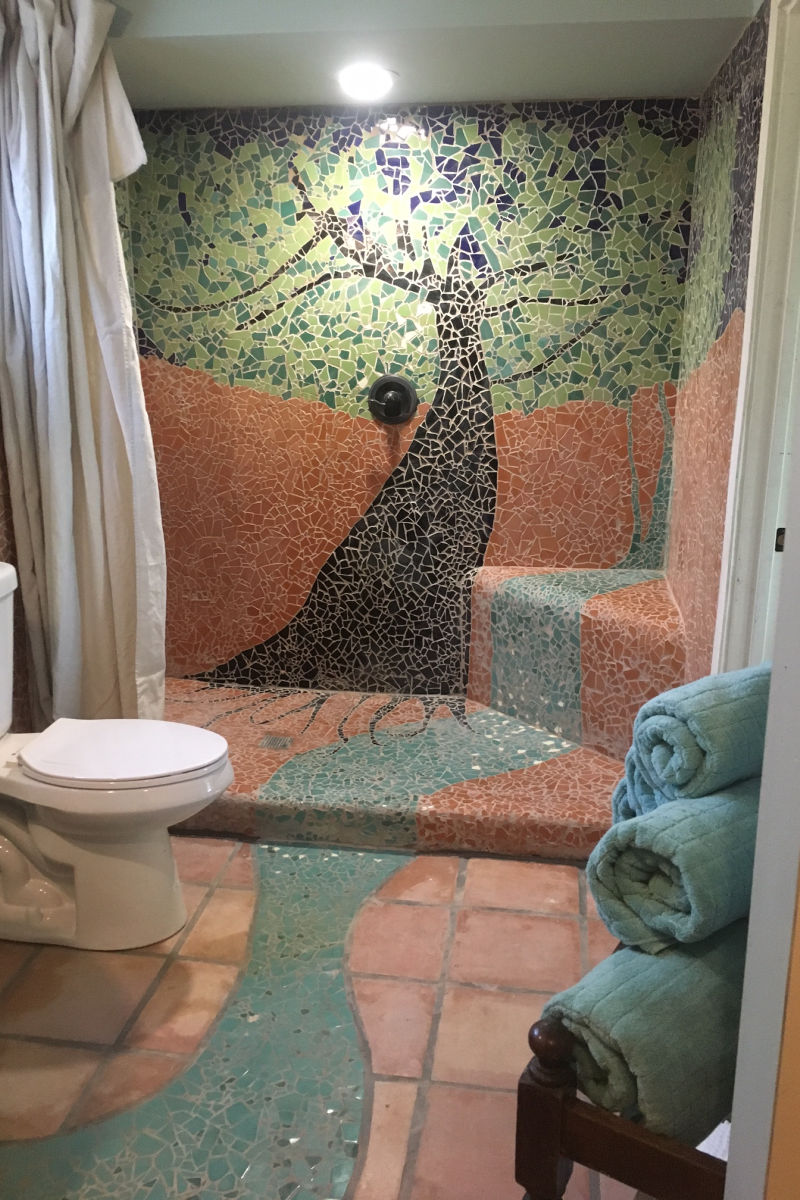 Hands-On Classes
Because there is more to a farm stay than just a comfy bed and a rooster, and because Donna knew that the experiences she had created for friends to induce them out to the farm had been fun and educational for all, she offers a number of hands-on classes while you stay with her. Learn to make cheese from milk from her Nigerian Dwarf goats, hand churn ice cream for a 19th century workout, make and can jam made from her fruits that you can take home as gifts, or make bread and eat it with your own churned butter for a taste of the homesteading life.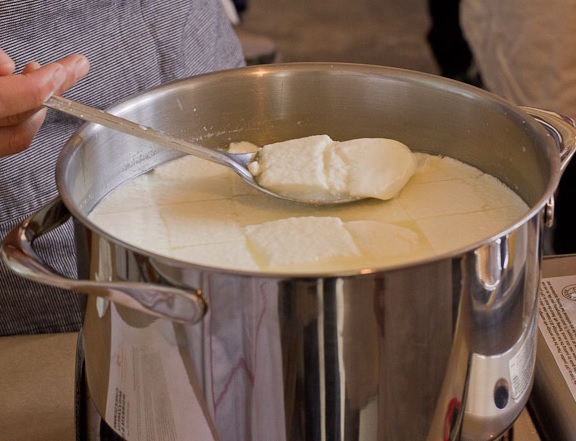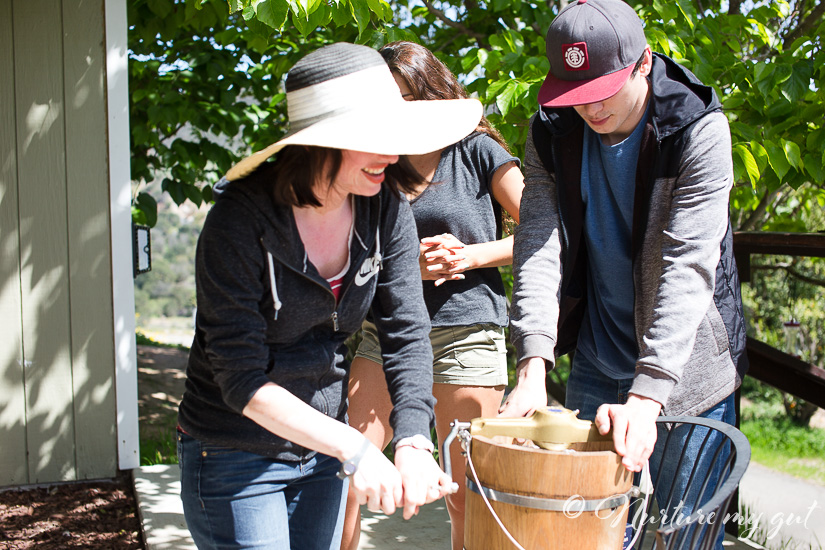 Every Animal Has a Job
Of course, what farm experience is complete without some farm animals for interaction. All of Donna's animals have jobs. For the goats, it is to provide milk and giggles. For the chickens, it's eggs. And for the alpacas, they are the chicken guardians from ground predators and raptors. But all these animals also love to be loved on, especially if there are treats. In the afternoons, you can commune with Whisperer, Carl the Criminal, Boo the Princess, Gabby the nonstop yapper, Black Magic the escape artist, and the rest of the pampered goat herd. As you walk by their yard, you are free to dish out some yummies to the chickens, and the alpacas, Silverado and Dusty, will likely hang at the fence line too, begging for a hand-out.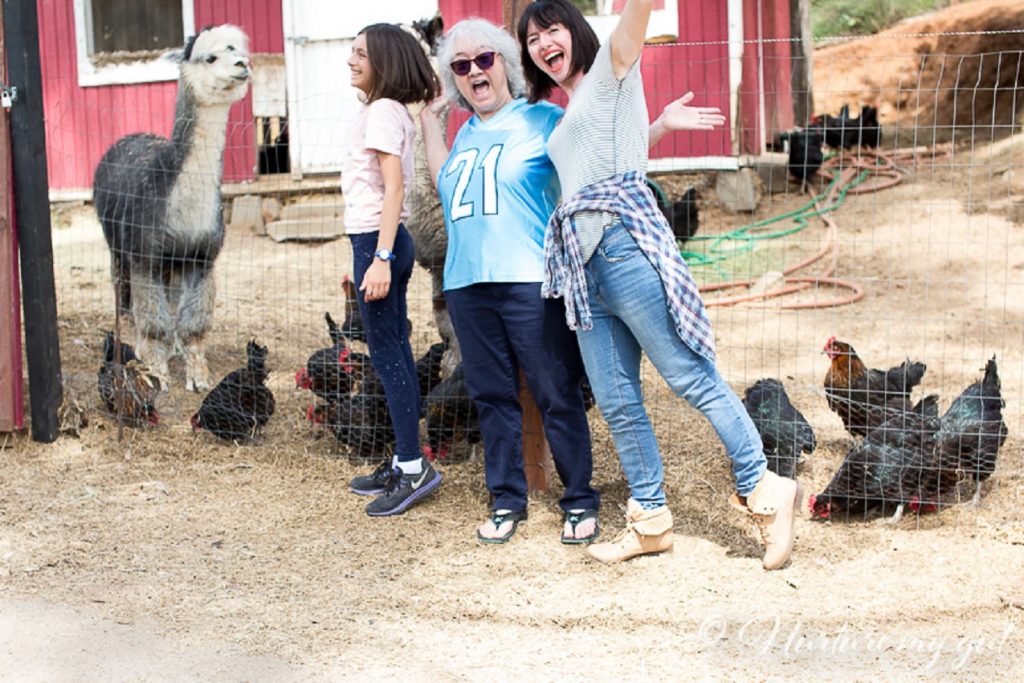 Morning Song Farm is located in an area that offers wine tasting, ballooning, golfing, antiquing, u-pick, hiking, and more. Depending on how long you stay, you may be able to experience all of it, but we bet you may find you are just as happy to stay on the farm and relax, surrounded by 365 days of growing season, stunning sunsets, and winds coming in from the Pacific.
See the Morning Song Farm listing on Farm Stay USA and start planning your future visit today!