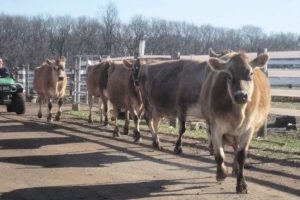 Pennsylvania has recognized farm stays almost longer than any other state, partly because of its rich Amish heritage and the hospitality afforded by this farming community.
Lancaster County has the largest concentration of farm stays, but you can also find them dotted across the rest of the state – from Philadelphia to Pittsburgh and north to the New York state line.
These family run farms will offer you down-home style cooking, plentiful summer gardens, and all the chores (or not!) that you might want.
Find your next getaway at a Pennsylvania Farm Stay!
(Photo Credit: Flint Hill Farm)