Take a Milking Vacation to Liberty Hill Farm in Vermont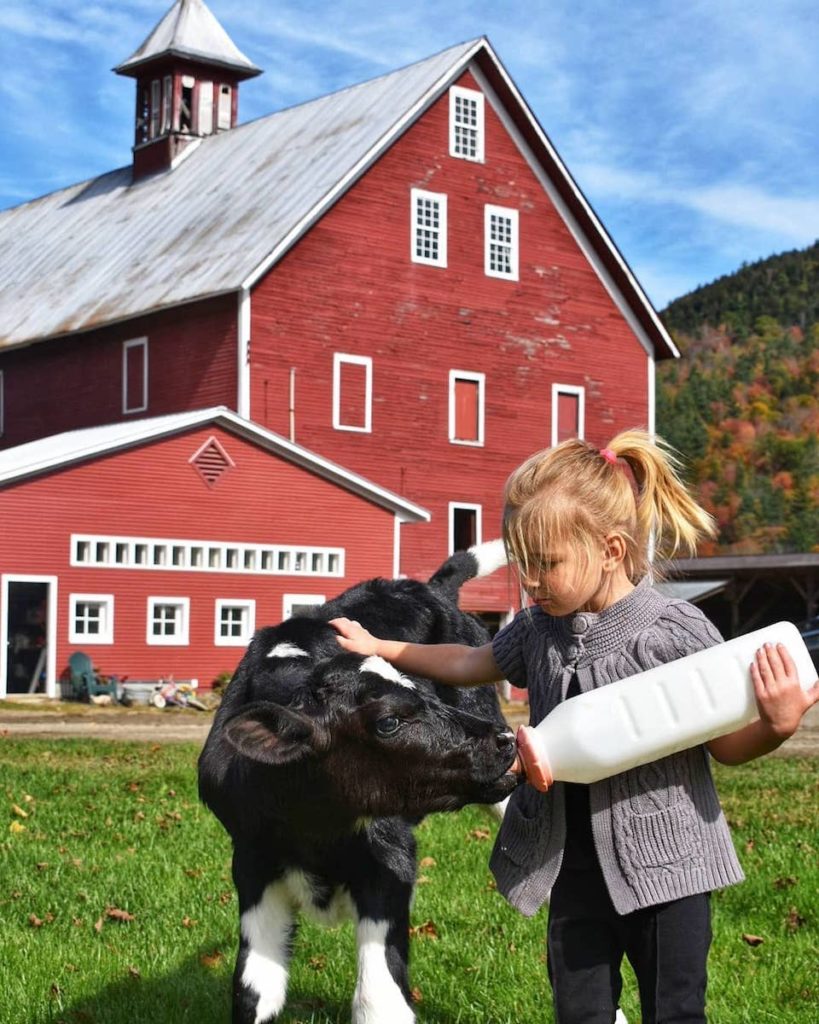 Liberty Hill Farm forms a lovely bucolic picture: a 102-cow dairy and inn nestled along the White River between the steep hills in Central Vermont. There's a tall red barn where guests can try milking a cow or feeding the calves. There's a cozy 1800s farmhouse where guests sleep, eat two home cooked meals a day, and relax, either in the comfy sitting room or on a rocker on the roomy porch. There's also an abundance of nature to enjoy – swimming, tubing and fishing along the White River, hiking and biking through the Green Mountain National Forest, and berry bushes and flowers growing on the wild pieces of the property. In winter, opportunities abound for both cross-country and downhill skiing.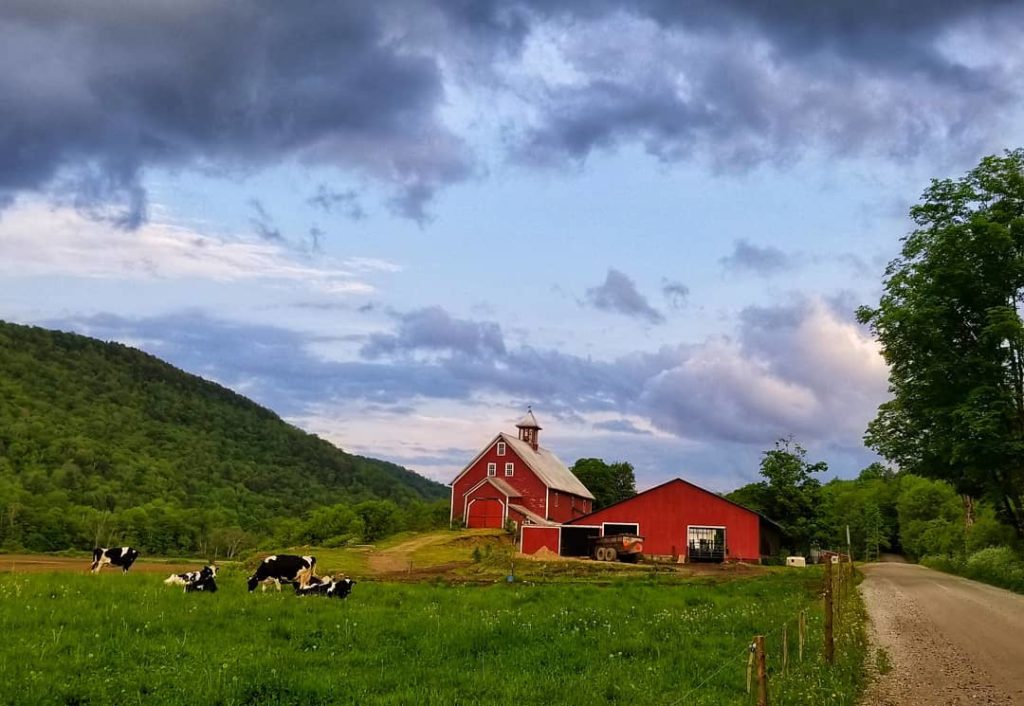 Beth and Bob Kennett have owned Liberty Hill Farm since 1979. Their two grown sons have recently come back to work on the farm as well. The farm is a proud member of the Cabot Creamery Cooperative, makers of "The World's Best Cheddar" according to a spate of cheese competition awards. Liberty Hill Farm itself has also garnered a suite of awards: in 2008 it was designated as "Vermont's 1st Green Agritourism Enterprise." In 2010, the farm was among the few destinations selected for an Editor's Choice "Best of New England" award from Yankee Magazine. The farm has been consistently highlighted in the media, including USA Today, The Boston Globe, and ABC News.
These accolades are well deserved: Beth Kennett is an incredible hostess, and a pioneer of and charismatic spokeswoman for Vermont agritourism — she's been hosting guests in her farmhouse since 1984.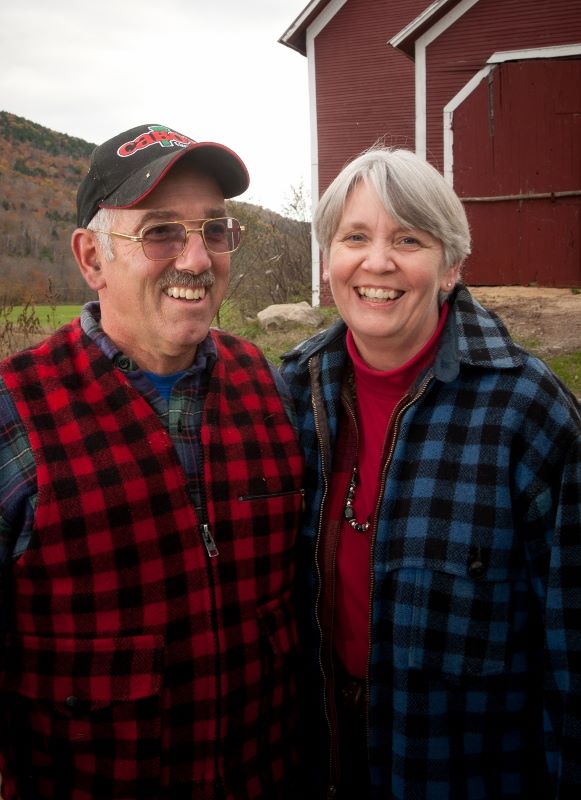 I chatted with Beth as she and her friend Lois danced around the kitchen cooking up dinner for 15 guests. Beth regaled me with fascinating tidbits about the history and challenges of the dairy industry and about the incredible impact her farm stay has had on some of her guests. She told me about one man who arrived with serious doubts about spending time on a farm again, having grown up on one. This man, Beth told me, hugged her tightly and literally cried with gratitude as he left, as if the farm stay at Liberty Hill had allowed him a true emotional release. Another guest has visited every year since she was a small child, and now brings her own children for summer vacations to the farm.
Beth loves to cook, and she treats guests to two homemade meals a day featuring Cabot dairy products and food from her neighbors' farms. The dinner menu includes mouthwatering fare like cheddar biscuits, maple cranberry chicken, rice pilaf with wild ramps, and maple pumpkin ice cream for dessert.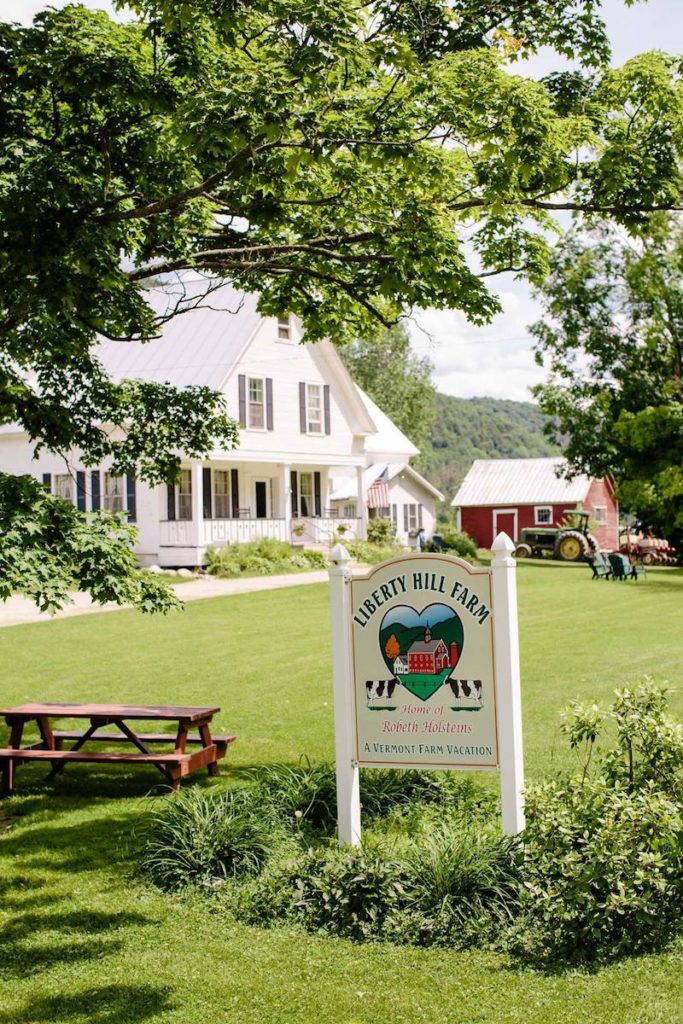 Liberty Hill Farm also hosts wonderful knitting retreats oriented towards cancer support and charity – knitted items are often donated to local hospitals and organizations.
Liberty Hill Farm can host up to 17 guests in the farmhouse. Rates (includes lodging, breakfast, and dinner) are $98 per adult, $75 per teenager, $54 for children under 12, and kids 2 and under stay free. For more information on Liberty Hill Farm, visit their Farm Stay USA listing.