The Joy of a Good Farmoir: Farm Life Revealed
Has a farmoir ever been part of your reading list or suggested for your book club? What's a farmoir, you ask? "Farmoir" is an abbreviation for "farm memoir" (because saying farm memoir three times fast is a tongue twister). Great for summer reading. Great for book clubs.
If you've ever fantasized about the 'simple life', then one (or all) of these memoirs, by (mostly) romantic urbanites who found themselves farming, is a must read. These honest, often funny, sometimes sad, eye-opening, can we say laugh-out-loud, stories about life on the farm could be placed in the 'cautionary tale' column of one's life choices, but just as easily in the 'grounded life' column as well.
While the first 'farmoir' of note, Betty MacDonald's The Egg and I, came out right at the end of World War II (1945) and is worth the read, we have chosen books written more recently and relatable to the 21st century romanticized concept of farm life, by those who never had to milk the cow before school. There's a lot of good-to-know info here, written by people who used to be just like us (city folk), until they became farmers.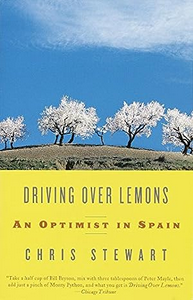 Imagine being an adventurous travel writer far from home when you find the perfect place to move your family – an isolated sheep farm in the Alpujarra Mountains of Andalucia Spain. Except you forgot to ask your wife! Chris and Ana Stewart make it work despite the lack of running water, electricity, or an access road to start. In the end they build an enviable life that includes a child and dogs, in a country far from home.
Excerpt: "I had bought a farm that I would have hardly dared look at over the fence before. In a matter of minutes I was transformed from an itinerant sheep-shearer and tenant of a tied cottage beneath an airport landing path in Sussex, into the owner of a mountain farm in Andalucía. This would take some getting used to."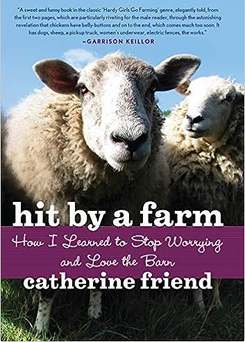 Getting 'back to the land' is not as easy as it sounds. After agreeing to leave her more comfy writer's life in Minneapolis, Catherine finds herself getting a crash course in farm life, a lifelong dream of her partner's…not hers. Often hilarious, often thoughtful, it's here that Catherine learns about living on the land, raising livestock, negotiating everything with her partner – from tractor purchases to hauling her out of the mud – and, in the end, understanding the how's and why's of love, land, and yes, sheep sex.
Excerpt: "Farms have fences. People have boundaries. Mine began crumbling the day I knelt behind a male sheep, reached between his legs, and squeezed his testicles … Janet, the instructor of this course on raising sheep, had indicated it was my turn. 'Grab his testicles here, around the widest part.' Right, no problem. At that very moment all my friends were attending a writing conference. They were warm, clean, and not feeling up a ram with sixteen-inch testicles … Wincing, I reached between the ram's back legs with my thumb and forefinger. 'Don't pinch him,' Janet cried."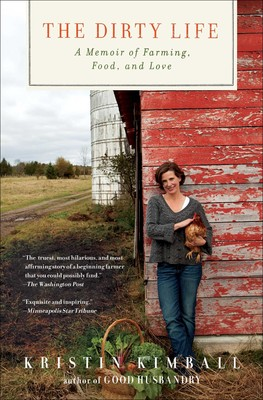 Kristin Kimball was a writer in New York City when she interviewed a young farmer who swept her off her feet and up to a 500 acre farm in upstate New York. Growing up, her family had not even had a garden. The plan was to grow everything needed to feed a community, a "whole diet"—beef, pork, chicken, milk, eggs, maple syrup, grains, flours, dried beans, herbs, fruits, and forty different vegetables. Kristin's story recounts the first year at Essex Farm from hardships to her inventive recipes for items the community didn't want to eat (spoiler alert – visceral). Commitment comes in the form of a man, a community, and a piece of land.
Excerpt:  "As much as you transform the land by farming, farming transforms you… This book is the story of the two love affairs that interrupted the trajectory of my life: one with farming—that dirty, concupiscent art—and the other with a complicated and exasperating farmer."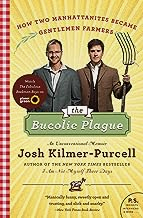 Josh worked in advertising and as a drag queen in New York City before he and his husband, Dr. Brent Ridge, a physician at Mount Sinai Hospital and vice president of Healthy Living at Martha Stewart Omnimedia, bought a 200-year-old historic mansion and goat farm in Sharon Springs NY. Commuting back and forth from city to countryside was not easy with a house and farm in disrepair, but they found help in the community and opportunity in the production, starting with goats milk soap. With a flair for drama in the writing, there are some pretty funny farm experiences as a full fledged lifestyle brand is created in front of our eyes.
Excerpt: "Don't panic," Brent said, "but there's a huge spider on your shoulder." Not panicking seemed like the least pragmatic reaction under the circumstances. So I went ahead and panicked with unabashed exuberance. Limbs flailed. My head hit the passenger-side window. My waving hands nearly shifted the rental car into reverse at 65 mph. "Is it gone?!" I screamed. "For the moment," Brent answered calmly, rationally, predictably Brent-like. "But it's still in here somewhere."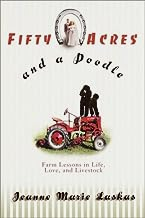 Jeanne Marie Laskas writes a funny and poignant memoir about her first year on Sweetwater Farm in Pennsylvania. She is joined by her boyfriend, Alex and his poodle, Marley, both of whom know as little about the countryside as she. Along the way, she is helped by neighbors and locals who take pity on her and help her with everything from clearing her land of brambles to advising on the purchase of a mule. In the end, there is wisdom to gain about life, love, and finding your true self on a farm. Plus, the locals get used to the poodle.
Excerpt: "And so this is how I ended up, at thirty-seven years old, at 136 South Eleventh Street, the last house on the right. I spent my days writing stories and magazine articles. I had a garden, a cat, a dog, a good life. And I had a farm dream, a song I couldn't get out of my head."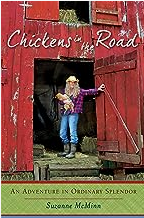 Suzanne McMinn was a successful romance novelist when she moved with her children from the suburbs of DC to a 40 acre farm in rural West Virginia, close to where she had spent summers on her grandfather's farm. Already a writer, she started a blog about her adventures and misadventures on the farm and built a huge following that hung on every new event and acted as her remote support network. From hilarious animals to ornery neighbors, Suzanne created a home for her kids that was more authentic on the farm and in a small community than she could have imagined. It was just what she sought. She also found herself becoming a recipe maven, a number of which have made it into her book. Delightful to read, funny, heartfelt. A must read to get your 'county' on.
Excerpt: "It was a cold late autumn day when I brought my children to live in rural West Virginia. The farmhouse was one hundred years old, there was already snow on the ground, and the heat was sparse–as was the insulation. The floors weren't even, either. My then-twelve-year-old son walked in the door and said, "You've brought us to this slanted little house to die."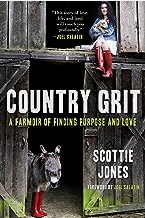 What happens when midlife becomes a thing, you live in the Arizona desert, and your husband is tracking water and cooler temperatures up to a farm in Oregon? You sign on for the adventure and pack up the kids, the dogs, the cat, and the horses and head north – a modern version of the Oregon Trail folks with about as much knowledge of what lies ahead as they had. Follow the Jones family as they learn about sheep and predators, about chickens and predators, about run-down farm equipment, and about what it takes to be a true small farm. Told in vignettes, there is humor, there is heartache, and there are neighbors to help. The farm also offers one of the first farm stays in the country – a chance for guests to experience farm life without buying the farm  (Editor Note: This is my farm and I wrote this book)
Excerpt: "The farm itself was 'free range.' Not by intent but by default. Chickens and sheep went where they pleased, much to the consternation of our dogs, who were now either locked up or leashed. We made a mental note that fence repair would be among our first priorities. While sheep roamed, our horses hovered at the barn. They were in danger of dehydrating less than one hundred feet from a stream. Being desert horses, they had never heard rushing water and were terrified by it."
Other: notable mentions
Confessions of a Counterfeit Farm Girl: A Memoir (Penguin Publishing Group, 2008) by Susan McCorkindale
Dirty Chick: Adventures of an Unlikely Farmer (Avery, 2015) by Antonia Murphy
Flat Broke with Two Goats (Sourcebooks, 2018) by Jennifer McGaha
Honey Farm Dreaming (2018, CapeAble Publishing) by Anna Featherstone
Mud Season: How One Woman's Dream of Moving to Vermont…Pretty Much Led to One Calamity After Another (2013, Countryman Press) by Ellen Stimson
One Woman Farm: My Life Shared with Sheep, Pigs, Chickens, Goats, and a Fine Fiddle (2013, Storey Publishing) by Jenna Woginrich
Rurally Screwed (Berkley Publishing, 2012) by Jessie Knadler
The New Farm: Our Ten Years on the Front Lines of the Good Food Revolution (2015, Random House Canada) by Brent Preston
The Rural Life (Little Brown & Co, 2002) by Verlyn Klinkenborg
The Shepherd's Life: Modern Dispatches from an Ancient Landscape (Flatiron Books, 2016) by James Rebanks
In the end, you will find these stories have common themes. Told with self-mocking humor at the naïveté of new farmers, the anecdotes may differ just as the landscapes, but the stories of life on the farm and the community that supports it are as timeless as Shakespeare's motifs.
Some of these books offer a more in-depth look at the social and economic forces driving farming these days, but all speak to the entrepreneurial nature required to sustainably manage a farm, be it a CSA, goats milk soap, or a farm stay.
Once you see the farm through the lens of these authors, we hope you will then want to try a farm stay for the complete experience because, honestly, they  aren't making this stuff up – livestock always escape and  wildlife gobble up gardens, but a tomato picked right off the vine is to die for.
Editor's Note: Many of the author's above have written follow-up books. The ones chosen here are primarily about those first ('did I make a mistake') years on the farm.