Your Own Stay-At-Home Sanctuary Made Easy with a Teepee
(Written by Nicole at Nomadics Tipi Makers, Associate Members of Farm Stay USA)
Since the rise of the Coronavirus and the ensuing stay-at-home orders in many states, all of us have needed to adapt to new norms: Parents are being asked to stay home with their children and home-school them while still needing to accomplish their own workload each day. Families are crowded together in their homes where teenage kids spend hours on social media, all the while desperate for real social connection and something to stave off their boredom. Grandparents long for a meaningful way to connect with their grand kids. Let's get creative during these times of self-quarantine and social distancing with a teepee in the backyard!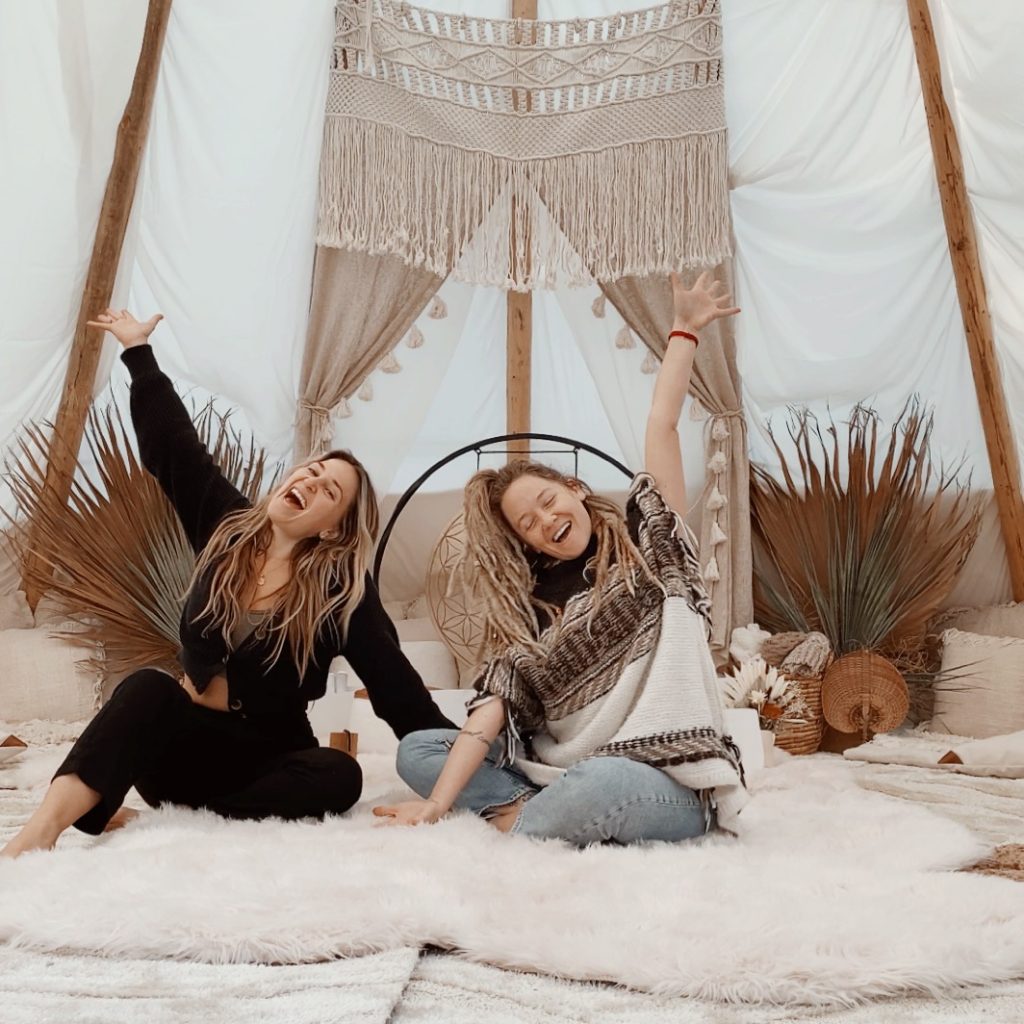 Is it teepee or tipi?
A teepee (or tipi) is a beautiful structure to add to your playroom, your backyard or your land. Nomadics Tipi Makers from Bend, OR have been making Sioux style teepees since 1970 and most notably made all the teepees for the movie "Dances With Wolves."  Who knew there were kid-sized teepees to set up indoors or that the authentic teepees for a backyard or country property could be constructed in so many sizes?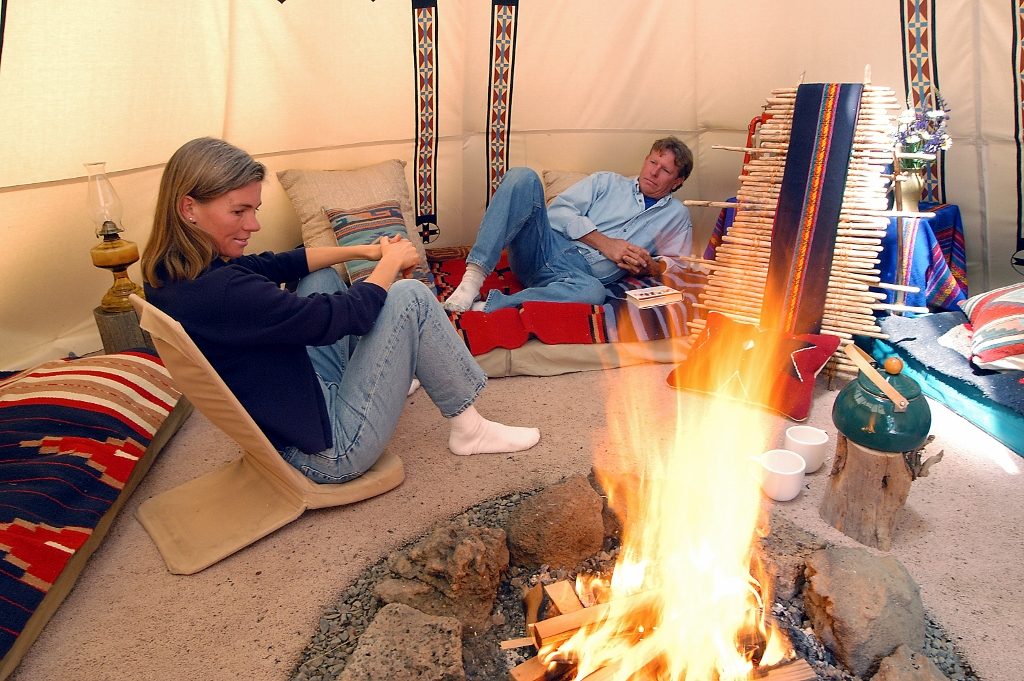 A sanctuary for the family
Designing a sanctuary for your family, where you can turn off after a long day and gather to chat, read, play music and really connect, could be the saving grace at a time such as now, or any time really. You might choose to decorate your teepee with mattresses and rugs, put beds with electric blankets inside, or comfy chairs to read by the fire. Expect the details for your teepee to stir engaging and creative conversations. Where will it go? How will it be decorated? And the most important question: who gets to use it and when?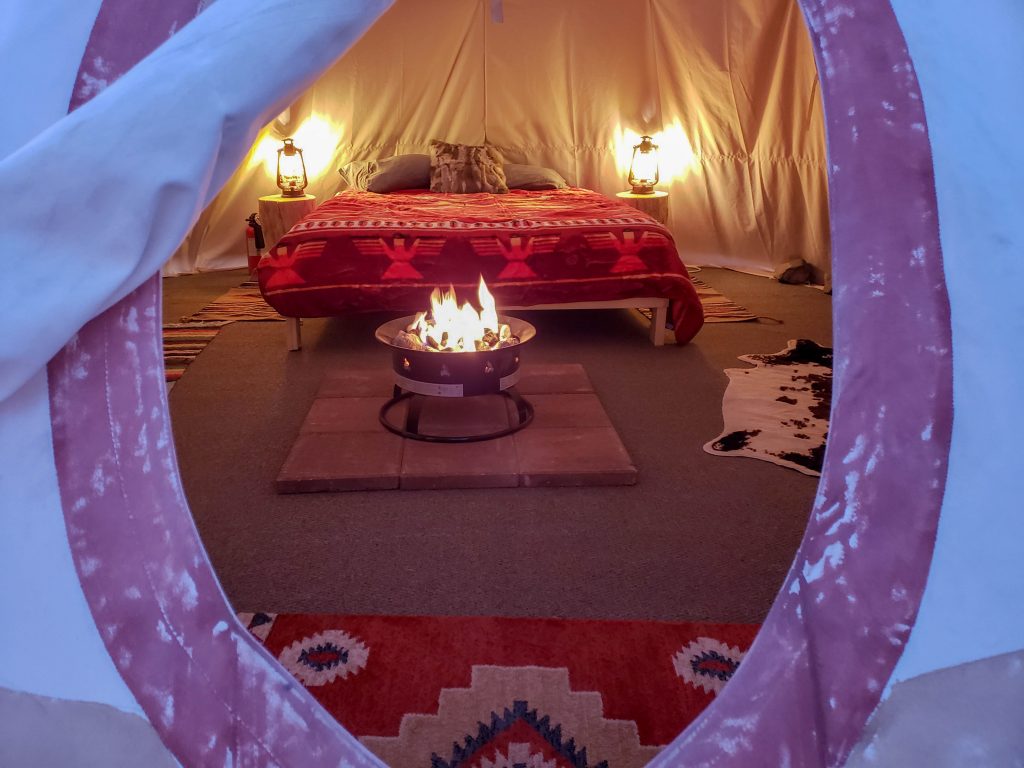 The perfect kids hideout
Every child needs a place they can escape and 'hideout.' Whether it's in your backyard or indoors, a teepee creates a safe and fun environment for your kiddos to play and create. If you choose a full-size authentic teepee structure, it can add even more intrigue and fun to your backyard. Sleeping in a teepee, hearing the hooting of the owl, listening to the crackling of the fire, all are memories made for a lifetime. Suddenly, your backyard becomes the adventure.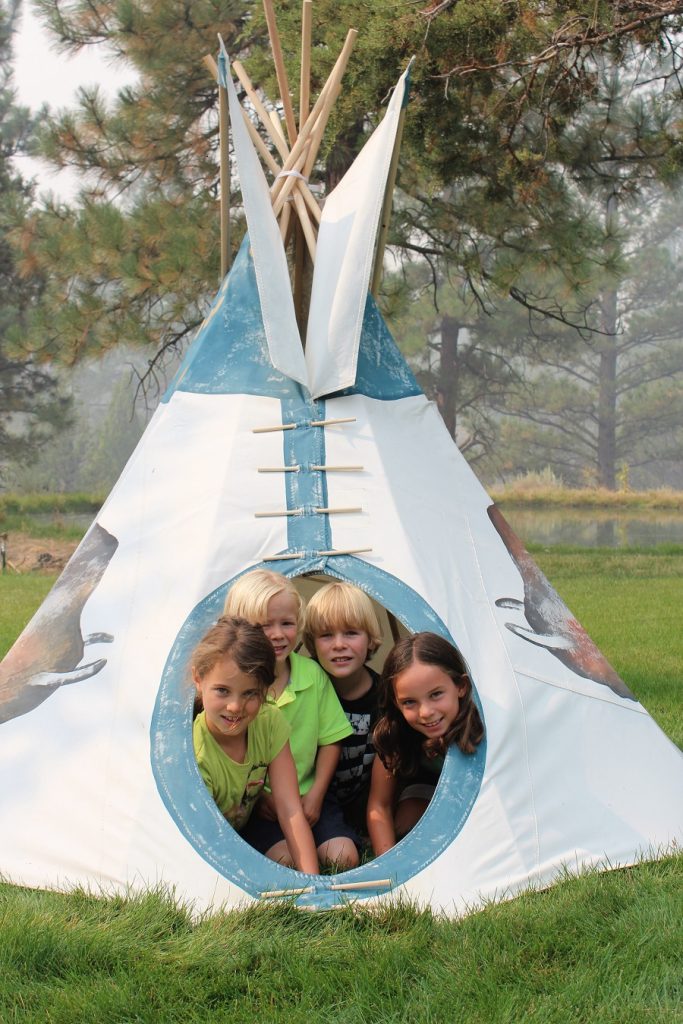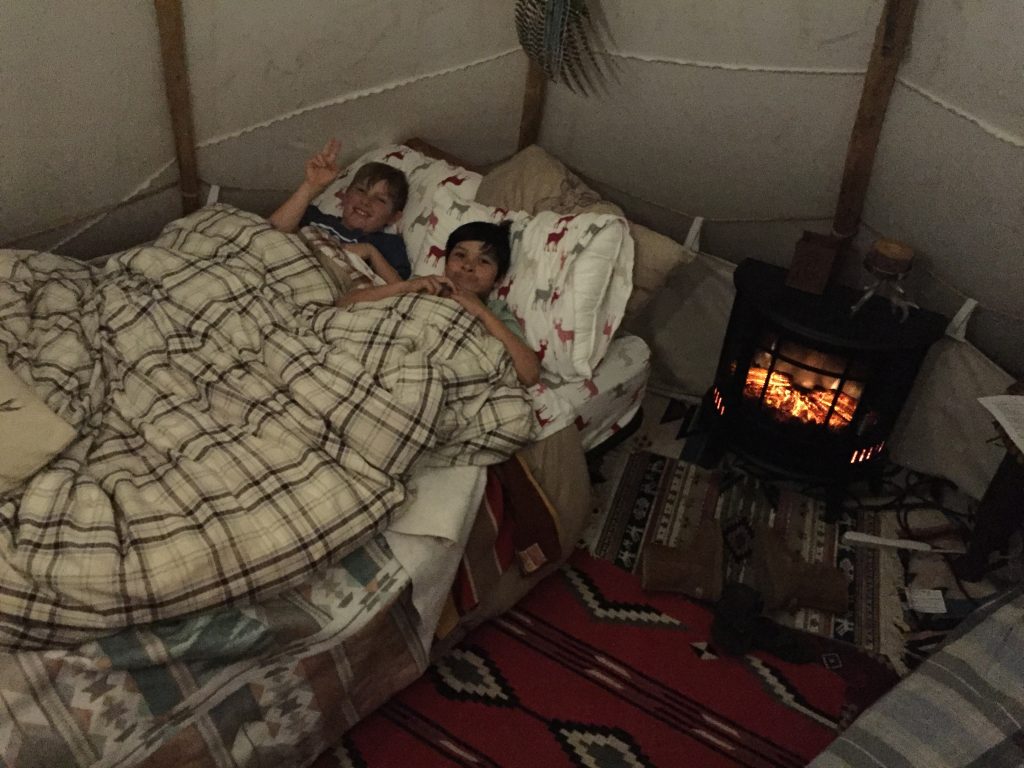 Adventurous staycation
Staycations are the thing for now, so why not create a home-away-from home, just out of sight of your house and yet a world away? With Nomadics you can find all the accessories to make a teepee a more permanent structure. Spend a few days, weeks or months by yourself or with your friends or family. Maybe this is where home school is taught. Rain caps, Interior Rain catchers, Critter Guard, Mosquito Guard and lockable Zipper screen doors, combined with outdoor essentials from REI such as a port-a-potty, a water tank and solar gadgets are fundamentals for exciting teepee living – and can easily be installed.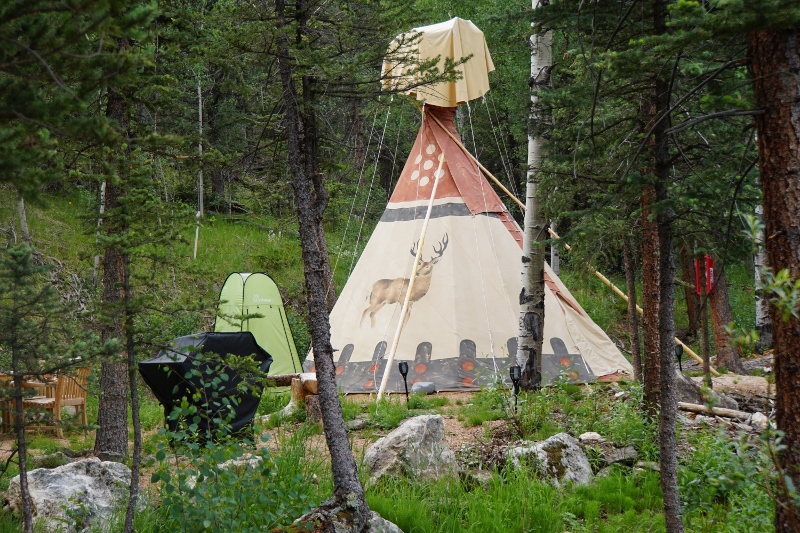 Glamping Anyone?
A teepee offers the wonderful and unique option to get outside and into nature while you are stuck at home social distancing and protecting your family. Once we are ready to invite friends over again, your teepee and its stories will be the highlight for many evenings around the fire and may even be turned into a glamping experience for others, if you are willing to trade some personal space for a little extra income. After all , why should you have all the fun?
Let's Get Started!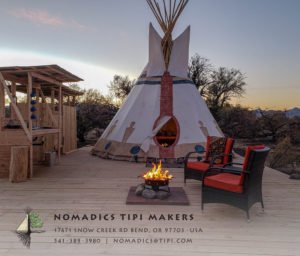 Determine your location – inside, outside, on the ground, on the deck?
Open fire pit or stove inside?
Electricity?
Your interior decor will determine the size
Your creativity will determine the artwork
The rest is easy: Call Nomadics Tipi Makers
and request an estimate. Let the fun begin.
ph: 1-541-389-3980
e-mail: nomadics@tipi.com
www.tipi.com