Draft Horses and Cheese Making at Flint Hill Farm in Pennsylvania
Flint Hill Farm in Coopersburg, Pennsylvania is known as a Farm Educational Center. Located on 26-acres, this multifaceted farm is a working Alpine goat and Jersey cow dairy that produces milk, cheese, and yogurt. You can pick up these products in their on-site store or enjoy them with your breakfast when you stay on the farm.

Guests and visitors to the farm can also opt to sign up for a cheese making class, where they learn to make chèvre, mozzarella, or cheddar cheese. They also give the option of milking the cows and goats in the morning before class!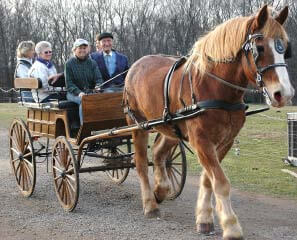 Overnight guests have the option to be "farmer for a day", which includes hands-on egg-collecting, feed and water the ponies and horses, feed and milk the goats, and observe cow milking. Draft horses help with much of the everyday farm work during certain seasons.
The farm itself dates back to about 1850 and run by two families until Kathleen Fields purchased it in 1997. Vacationers can choose to stay in the farm house, where there are two rooms with queen beds, plus a room with twin beds, or stay in a mobile home/RV that is situated in the six acres of woods on the property.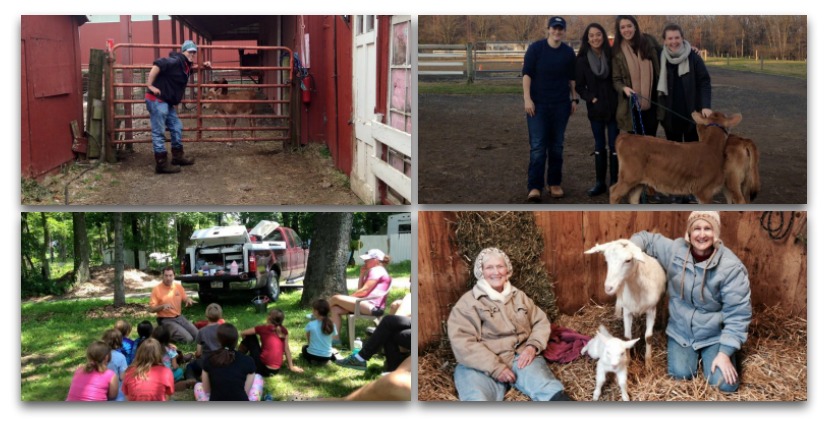 Camps are offered during the summer, including Farm Camp, Horse Lovers Camp, and Kindercamp. More information can be found on the farm's website.
Start planning your trip to Flint Hill Farm today!
Enjoy a closer peek at Flint Hill Farm through this video: