Toddy Pond Farm, Monroe, Maine
"Everything we eat has a story. Know what you eat."
– from the Toddy Pond farm website
The story of Toddy Pond Farm in Monroe, Maine is not one of 2nd, 3rd, or 4th generation farmers continuing in the family tradition. This is the story of 'new' farmers, Greg and Heide Purinton-Brown, who decided food and how it is grown was important to them and something they wanted to pursue. So, in 2014 Greg quit his 9 to 5 desk job and Heide, who had been homeschooling their two sons, switched gears to farming.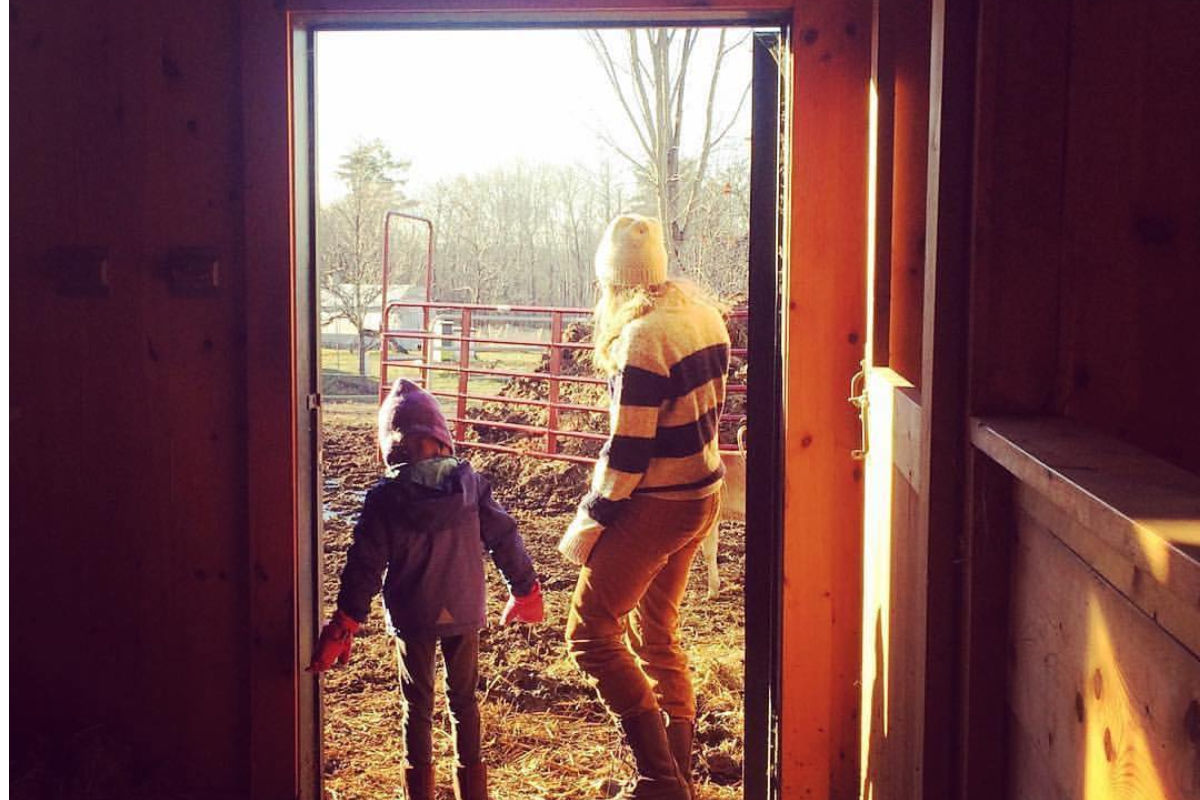 Flourishing Pastures
Originally planning to be caretakers of an existing farm in Monroe ME just to get their feet wet, they ended up buying it! Toddy Pond Farm, on the banks of Toddy Pond, is a 520-acre property with 30 acres of pasture used now for their cows, sheep, pigs, chickens, and bees. In just a few years, they were able to improve and provide permanent pasture for their livestock with rotational grazing. They don't irrigate or fertilize their pastures because this would require the use of large amounts of fossil fuel. They don't till the soil which would release carbon dioxide into the atmosphere. They plant clover for their bees. The pastures are flourishing with grasses up to the bellies of the cows.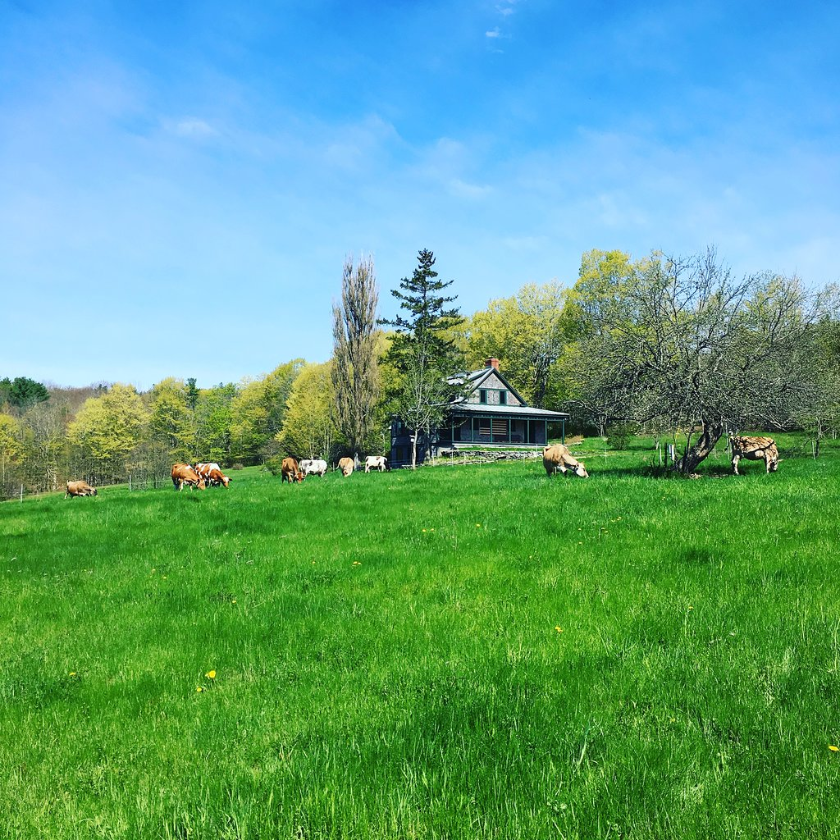 Humane Dairy Farming
What is even more impressive about their operation is that the Purinton-Browns decided to enter the dairy business, one of the most challenging areas of farming! If you're going to go down this risky path these days, you need to have a niche. Coming from a background as a vegetarian and an OB nurse before she became a farmer, Heide had a keen passion to make sure her livestock was treated humanely, and the way nature intended. So, unlike most dairies, the farm keeps calves with their mothers for their strong emotional bond, and the cows are only milked once a day.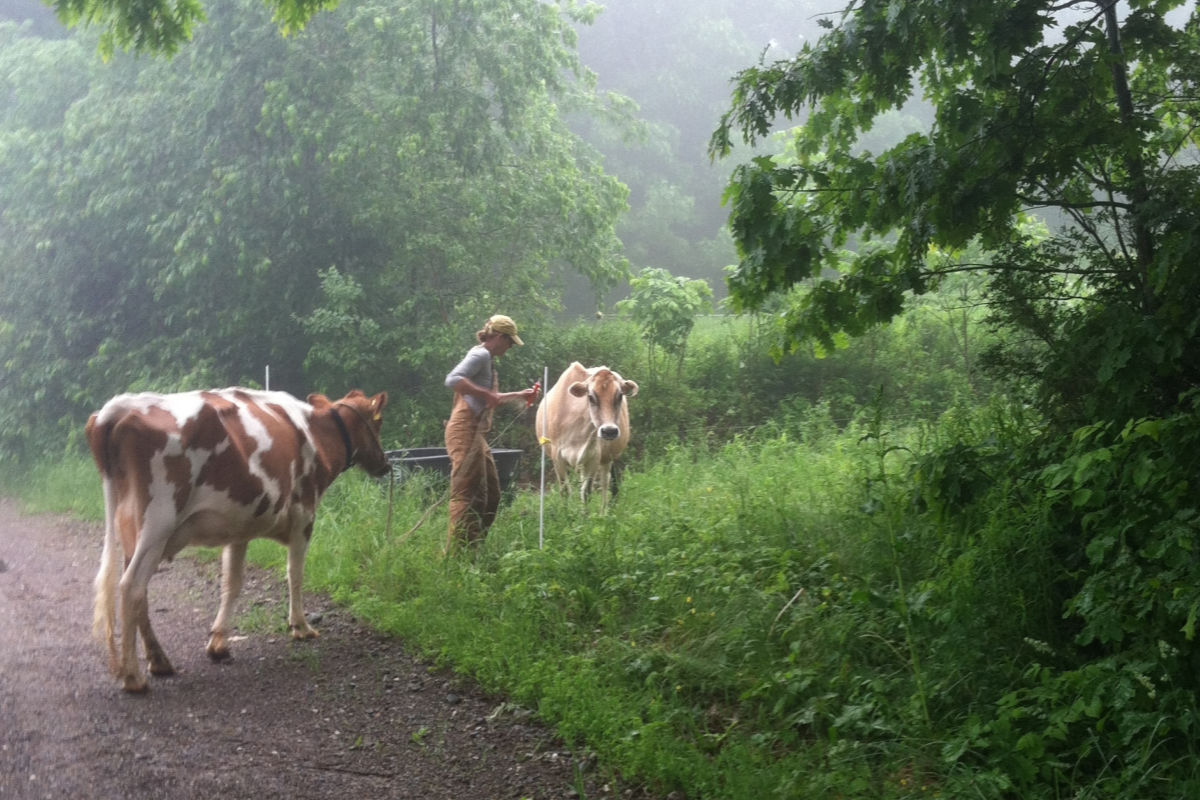 Milking once a day had additional benefits these farmers wanted in their finished products. The full-fat Jersey milk, higher in protein and fat than from cows milked twice a day, made for a wonderful tasting yogurt, now the farm's signature product. Offered in plain and vanilla flavors, the Toddy Pond label can be found not only at their farmers market stand and at their on-farm store, but also in local groceries. Of course, there are other products to find at their on-farm store: packaged meats, from ground lamb to pork sausage, kefir, eggs, honey, and ice cream in season.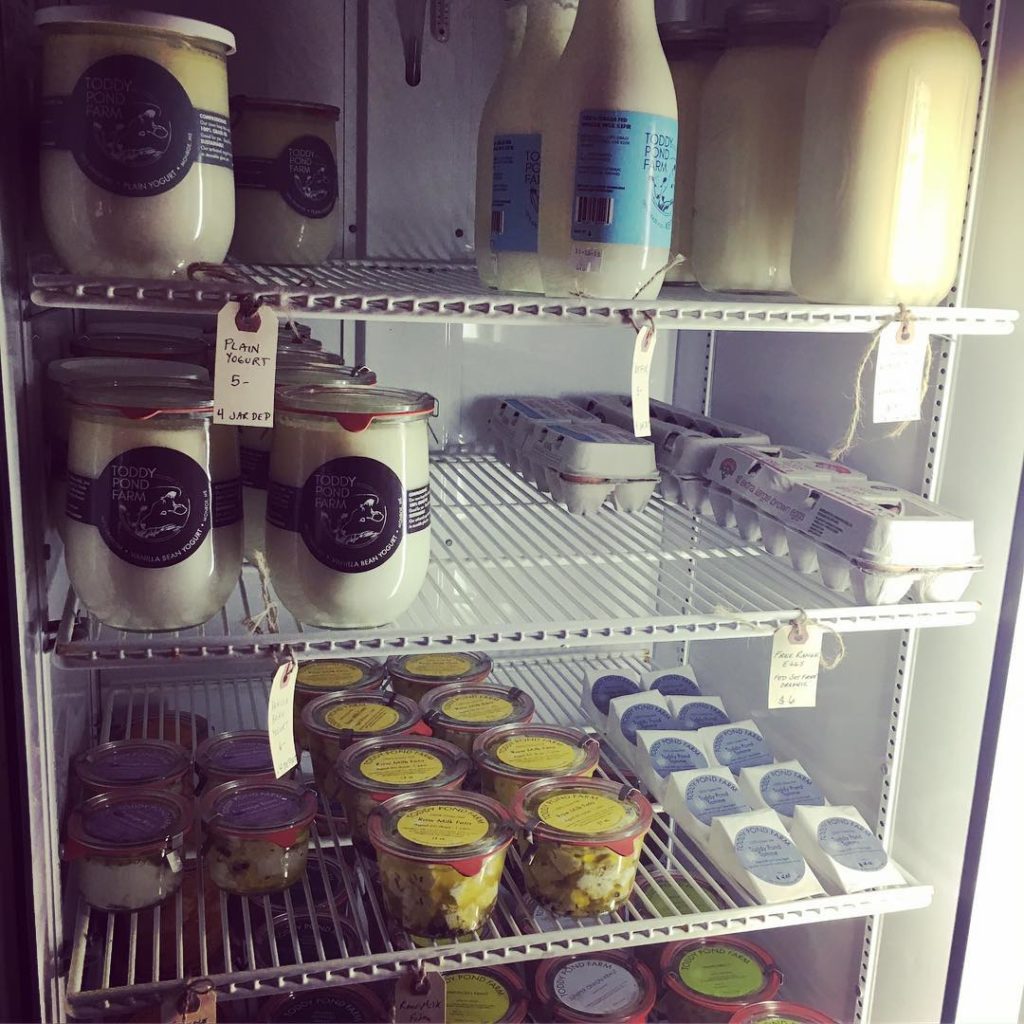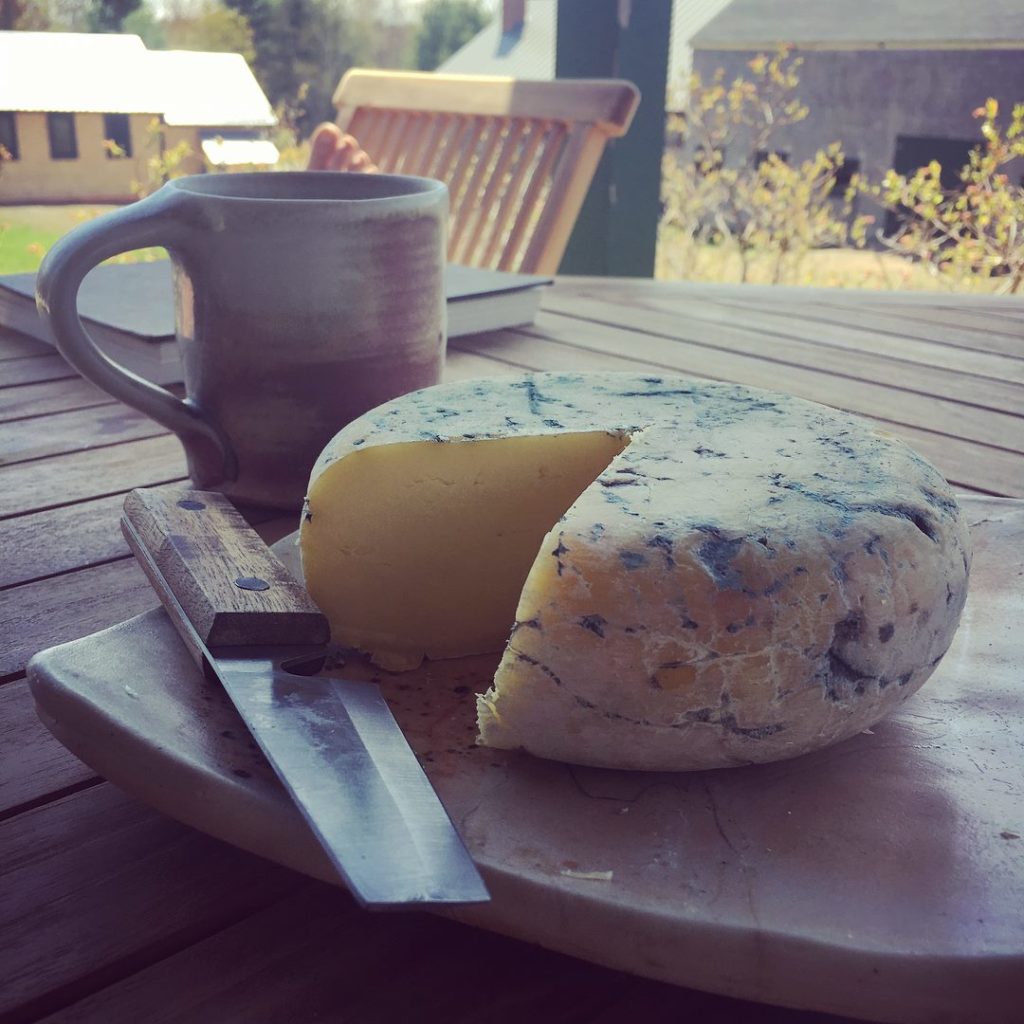 An Idyllic Getaway
Does all of this make you want to stay at Toddy Pond Farm to get a better feel of farm life…and how taste is grown and finished? Or maybe just kick back at your own private farm retreat in the middle of 500 acres with cows and sheep grazing off the porch, grab a kayak for the pond or hike the many trails through the woods?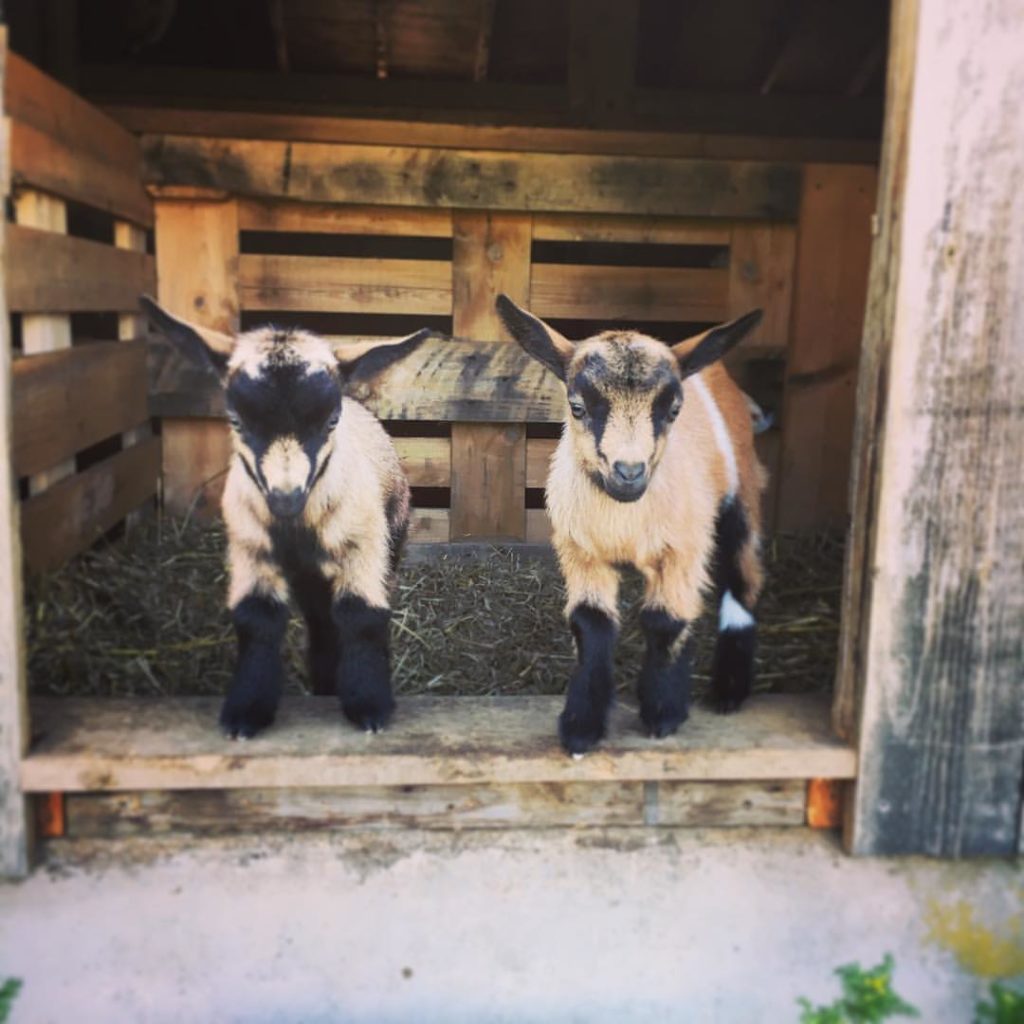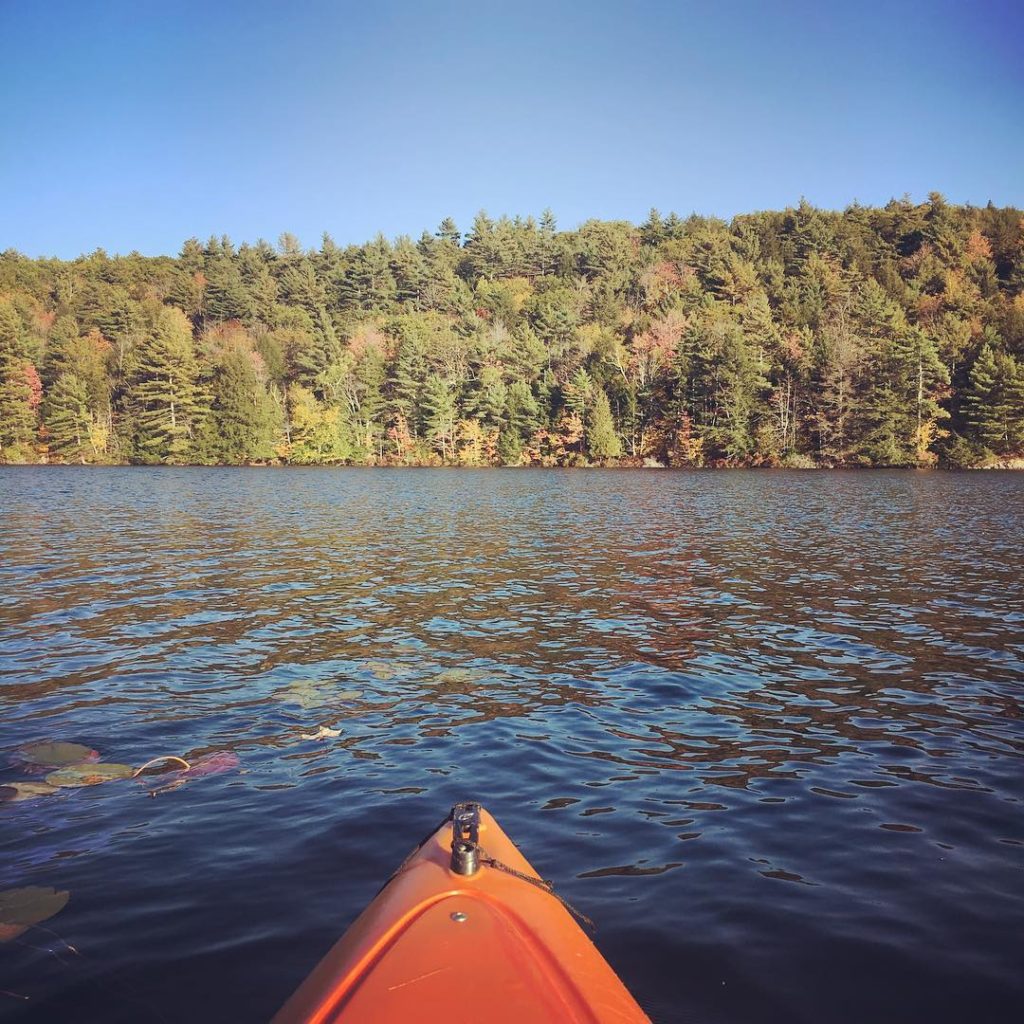 Toddy Pond offers the quintessential week-long farm stay in the summer, when the farm is in top production, and three-day stays for the shoulder seasons. Guests stay in a gorgeous, fully restored 4-bedroom cottage that sleeps 7, has a large kitchen, living room, 2 bathrooms, and screened in porch.  It's the perfect place for an unplugged vacation.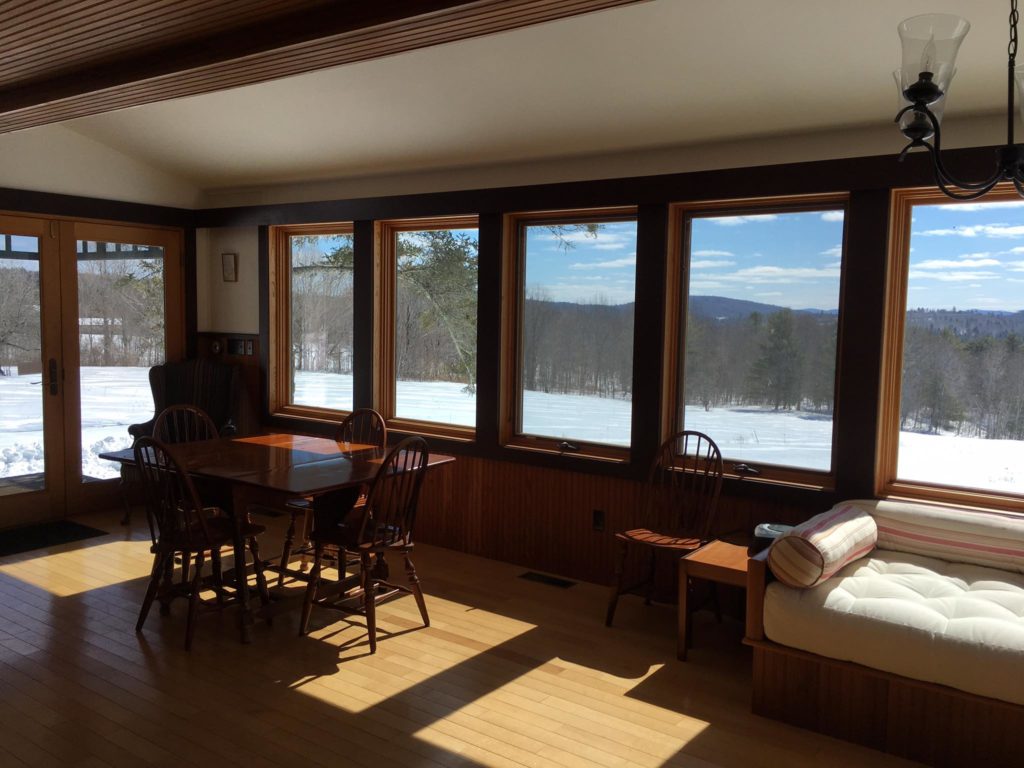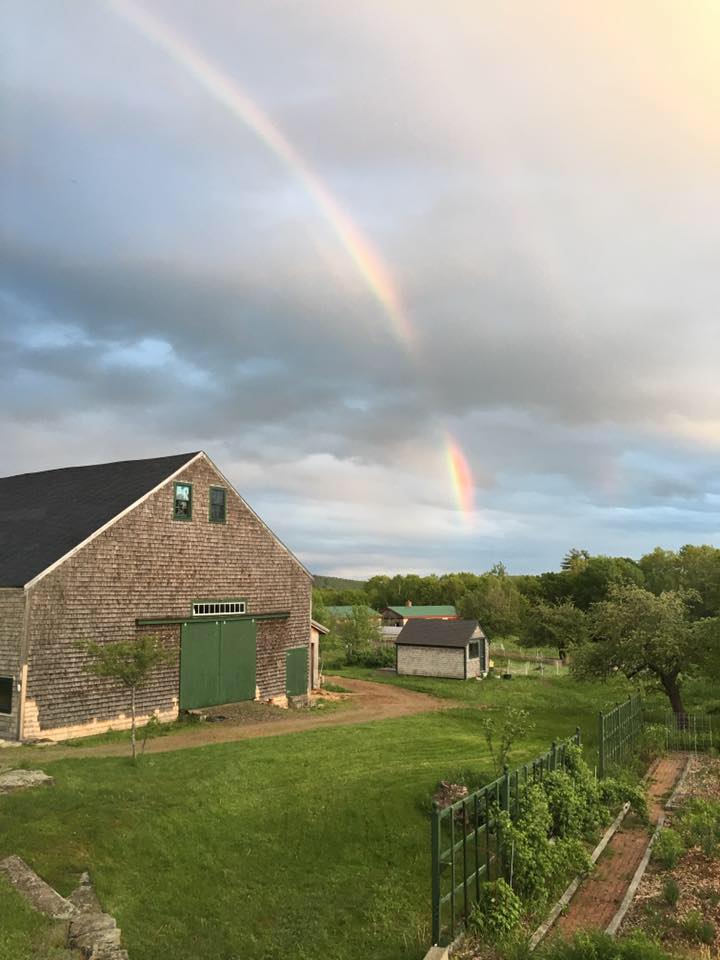 Check out the Toddy Pond Farm listing here on Farm Stay USA… then book a stay and make your own story!