Toddy Pond Farm
Monroe, Maine 04951
Watch our milking operation!
Overview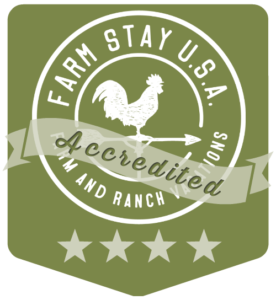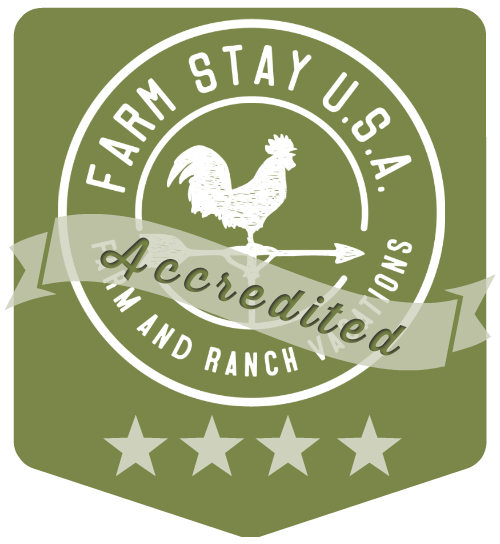 The Toddy Pond Farm cottage is a warm and welcoming place rich with history and natural beauty. Situated on a 500+ acre working dairy farm, the cottage overlooks Toddy Pond and the mountains beyond. Enjoy these views and those of the farm from the front screened porch, or pick blueberries from the back patio and listen to the owls in the evening. Outside the cottage, feel free to explore the woods on several private hiking trails, or visit the farm animals of Toddy Pond Farm; sheep, goats, dairy cows, pigs, rabbits and chickens.
We also keep honey bees in the on farm apiary. Feel free to stop by the dairy in the morning to see how the milking is done (we milk once per day at 8 AM) or come watch as we put the animals out to pasture for the day. There is a farm store where you can buy our fresh raw milk, kefir, yogurt and ice cream! – all made right here on the farm in our Maine licensed grade A dairy. We also sell our pasture raised chicken, woodland pork and 100% grass fed beef and lamb from the farm store.
The cottage itself dates back many years – be sure to read the original walls with each visitor's hand-written messages – and leave your own as well. Inside, the cottage has a full kitchen, 2 full bathrooms, full laundry and 3 bedrooms & sleeping nook; the master bedroom with a new queen bed downstairs and upstairs the cozy full sized sleeping nook with privacy curtains, the front guest room with a full sized bed and the back guest room with a twin.
In all, the cottage comfortably sleeps up to 7. If swimming, boating or fishing are what you enjoy then take a walk through the woods down to Toddy Pond and enjoy the farm's private landing complete with raft, four kayaks and a canoe. Over 1 mile of private frontage on the pond ensures complete privacy and quiet, though you will probably hear and see the loons out on the water. Kayak out to the tiny "10 Pound Island", owned by our friendly neighbors for a relaxing afternoon of swimming and sunbathing.
Enjoy additional views on the farm's Pond View Trail complete with 2 bridges as you walk along Toddy Pond in a loop back up to the cottage. If you are looking for a place to get away from it all without having to drive for miles and miles into the wilderness, then Toddy Pond Farm is the place for you. The wonderful bustling seaside city of Belfast is just a 15 minute drive away with it's art galleries, natural food stores and numerous eclectic dining options. It really is the best of both worlds here.
Toddy Pond Farm was recently highlighted in Parents magazine as the farm stay in Maine to visit. http://www.parents.com/fun/vacation/ideas/50-farm-stay-vacation-spots-for-families-in-each-state/ We hope you decide to come stay with us. Best – Greg & Heide Find us on Facebook and Instagram
+ See More
Toddy Pond Farm Cottage
Special Instructions: 7 night reservations given priority. Check in any time after 4 PM, check out by 11 AM
Capacity: 7
Rate Period
Price

Per night - 2 night minimum

Instructions: 7 night reservations given priority. Friday and Saturday night rate is $295 if not part of a 7 night stay.

Rate Period

From: 01/01 To: 12/31

Price :

$275
Rates subject to change without notice. Please confirm with farm or ranch host.
Check Availability