Six (More) Farm Stays to Follow on Instagram Right Now
Don't miss our previous list of farm stays to follow on Instagram!
It can be difficult to say goodbye to your new "farm family" when vacation is over. You want to hang on to that feeling – the connection and quietude.
Farmers are sharing their daily lives with increasing frequency via social media, and one of our favorite ways to see what they're up to is to follow on Instagram. Here, in no particular order, are six more farms or ranches (with farm stays) to follow on Instagram right now!
ABC Acres uses their Instagram feed to show off their gorgeous land, from endless skies and mountain vistas, right down to the earthworms in the pasture and everything between the two.
See their profile on Farm Stay USA: ABC Acres
Blind Buck Valley Farmstead provides lots of little glimpses into life on their farm, like their beautiful location, the 18th century farmhouse accommodations, chickens and eggs, and happy kids (human and goat).
See their profile on Farm Stay USA: Blind Buck Valley Farmstead
Food historian Susan Odom has created something unique at Hillside Homestead. Follow along on Instagram for photos of farm animals, woodstove cooking (and bread baking!), and projects around the farm.
See their profile on Farm Stay USA: Hillside Homestead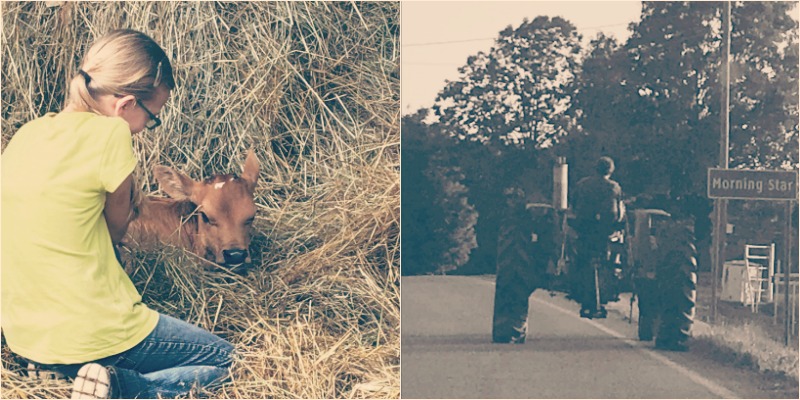 Here's a farm that's proud of their state – check out one of the hashtags they use, #wonderfularkansas. Dogwood Hills shares a mix of photos from around the farm and various activities relating to agritourism.
See their profile on Farm Stay USA: Dogwood Hills Guest Farm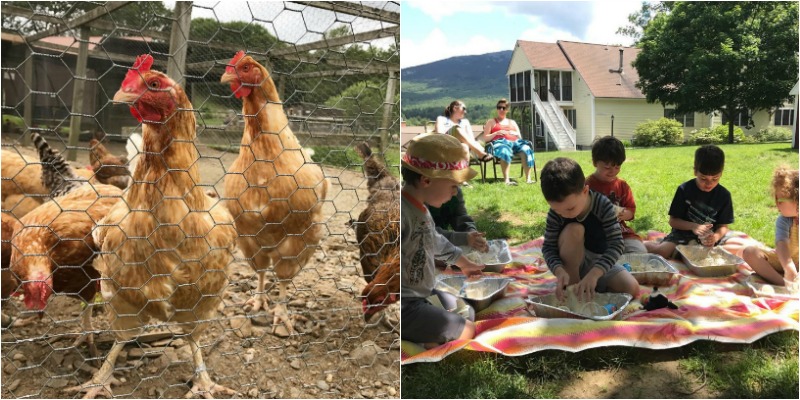 East Hill Farm has a long and fascinating history in New Hampshire. Of all the farm stays listed here at Farm Stay USA, they can accommodate the most guests (140) and their inn has been a destination for families since cottages were built after World War II. Their photos provide a glimpse of activities and inquisitive animals.
See their profile on Farm Stay USA: The Inn at East Hill Farm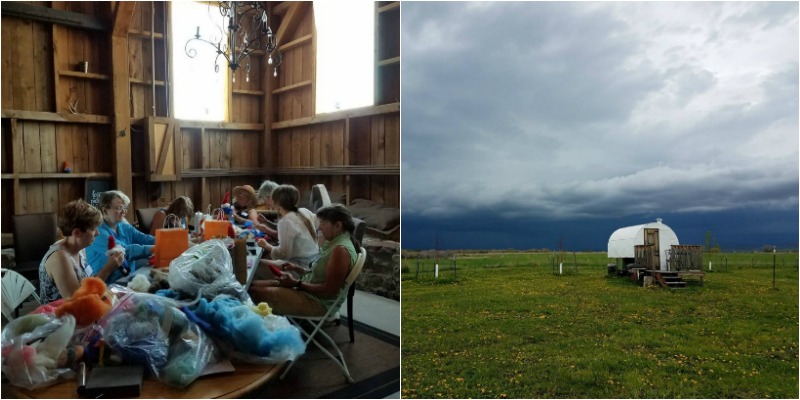 Another one from #bigskycountry! We love the photos of the covered wagon guest accommodations, but all the shots of animals and wool-related activities are equally enjoyable.
See their profile on Farm Stay USA: Serenity Sheep Farm Stay
Hope you've discovered some new favorites here!
Also, be sure to follow Farm Stay USA on Instagram. We mostly re-gram from our farm stay members, so it's a great way to find new places to add to your must-visit list.