Kokovoko Breeding Farm (Carriage House Retreat)
Corinth, Kentucky 41010
Enjoy our lovely sanctuary!
Overview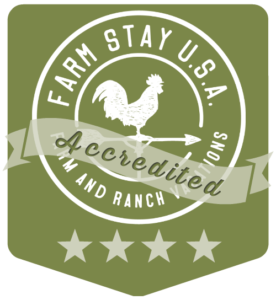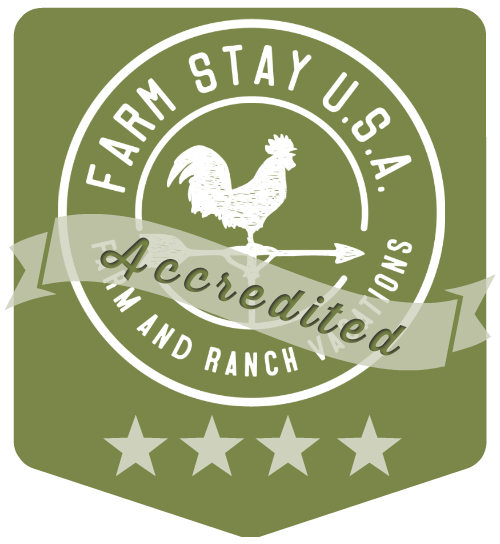 Please join us on our working, rare-breed family farm in Central Kentucky! We're just 30 minutes north of the Kentucky Horse Park, about halfway between Lexington and Cincinnati, OH (only an hour away).
Bring the children and have some fun, or decompress in our lovely sanctuary. Our name is from the novel Moby Dick. Kokovoko is a tiny island not on any map (true places never are), where the natives were raised with goats nipping at their heels. We feel it fits us pretty well.
Our Swedish Gotland ponies and Lincoln Longwool sheep graze over 150 acres of Kentucky rolling hills and forest. Unspoiled. Organic. Natural. It's a working farm. The ponies ride and drive (and oh yes, they're available for driving lessons – singles or pairs!).
We can sleep five, so bring the family and enjoy your immersion in a totally different way of life. Your electronics won't work here, so you might as well put them down and look around at the gorgeous countryside. Stroll down the country roads, look for wildlife, go birding. The kids can play in the creek, baa at the sheep, and brush and pet the ponies.
relax. Enjoy.
The herd began here as just seven, and has now grown to become the largest herd in North America. The Lincoln longwools are amazing too. They grow an inch of wool a month. Handspinners and artists love their wool. It's long, lustrous and sturdy. (And we can teach you to spin it, too!)
In the barnyard, several breeds of heritage chickens scurry about. They provide fresh eggs and timely wake-up calls for our guests, who stay above the carriage house where we offer a two-room private suite.
It's not your typical bed and breakfast. Much of the food comes from the farm. The dishes might not match, but the beds are comfy (sheets fresh-air dried!) and the kitchen is stocked. It's conveniently located, but miles from conventional. Learn about where your food comes from. Children welcome, but be forewarned, they may not want to leave.
You'll meet the hens who laid your breakfast eggs, a varying poultry community, and the resident "peas," a breeding pair of peacocks! But it's funny, the kids' favorites are usually the farm dog crew, a motley bunch of very kid-friendly big ole' dogs, who keep watch over the farm and guests, and love to play ball with the kids.
+ See More
Accessibility
Limited mobility
Vision impaired
Carriage House Guest Suite
Special Instructions: The bedroom has a queen bed and full futon w/alarm clock and DVD player. The front room has a kitchenette (w/fridge, 2 burner mini-stove and microwave) and twin futon and couch. The Carriage House is heated and has ceiling and window fans, and a new A/C unit. Has bathroom with sink and shower. Access is via a flight of stairs. Please feel free to ask about special circumstances! Linens are provided and kitchen is pretty well stocked with cooking basics, dishes, and small coffee maker.
Capacity: 5
Rate Period
Price

Per night

Instructions: Please call for reservations or more information. Includes breakfast (you cook it!), fruit, and homemade bread. Coffee, tea and basic cooking supplies are stocked in the kitchen. $25 cleaning fee for single night stays. $125 during the week, $150 on Friday and Saturday.

Rate Period

From: 04/01 To: 10/31

Price :

$150
Rates subject to change without notice. Please confirm with farm or ranch host.
Just a lovely 150 acres to park your tent.
Special Instructions: No amenities. That means open land. Hay fields, forest, wilderness. It's all yours. for birding, biking, hiking or just chilling. You can build a campfire, commune with nature, and not see another soul for as long as you choose to be here. Bring the kids, dogs, in laws, parakeet. Just have fun! This is truly roughing-it camping. Large pond, big trees, deer, big fields.
Capacity: 8
Rate Period
Price

Per night

Instructions: Discount for multiple nights

Rate Period

From: 03/01 To: 11/12

Price :

$25
Rates subject to change without notice. Please confirm with farm or ranch host.
Check Availability